QCOOKER QF1201 Mini 1.2L Rice Cooker from Xiaomi
There are those who are obsessed with household appliances, for that reason we are always looking for ambitious items that make chores a practical activity, less heavy and fun, as an example we have the equipment for the kitchen of Xiaomi, where the Xiaomi Mijia Qcooker stands out, a multi-functional tool that offers a wide list of possibilities when preparing dishes. And following this modality, the QCOOKER QF1201, a very attractive rice kettle that promises to simplify the preparation of meals, arrives on the market. So stay with us to learn about its attributes.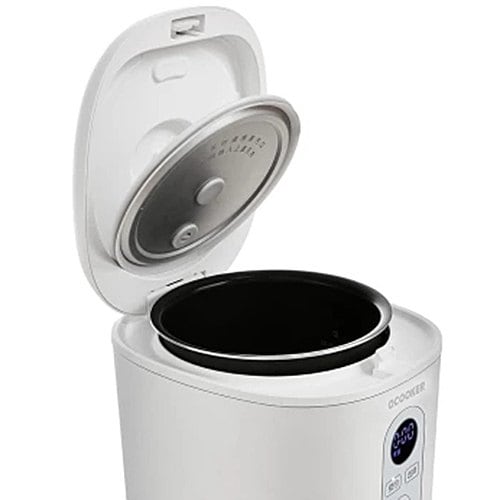 The QCOOKER QF1201 to the naked eye meets a minimalist design, resulting in a delicate product with refined touches, suitable for any corner of the kitchen without going unnoticed but without breaking the harmony of the space where it is placed. On the other hand, it has a remarkable size presenting the following dimensions: 18.95 x 15.95 x 19.00 cm, as well as a weight of: 1.4 kg, being quite easy to load in case of any re-decoration.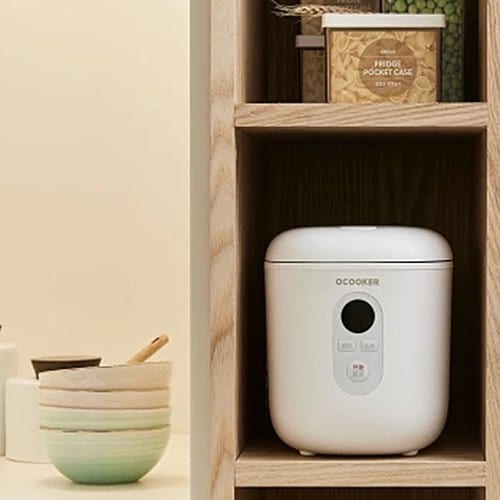 As far as his image is concerned, he is inclined towards a soft tonality that denotes tranquillity, using the presentation's matt white colour. For its structure is used a resistant material that is able to withstand high temperatures and still remain intact, we refer to PP, also has a powder coating of PFA non-stick, easy to clean, which also can be in contact with food contributing to its conservation.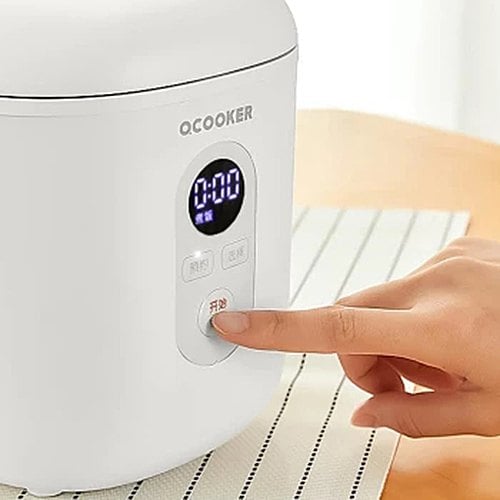 It consists of several pieces to ensure a deep cooking, starting from a plate heater, also its appearance in the form of a bowl shelters an internal tank where we can place the rice with water and will be in direct contact with the stove that will provide the heat necessary to cook. As for its front we see a panel very simple to understand that tells us the cooking time, as well as on and off.
The QCOOKER QF1201 offers us a series of characteristics that guarantee us an excellent cooking of the rice, an extra point at the time of receiving visits, being able to cook quickly and without causing the uncomfortable disaster that normally remains after preparing a meal.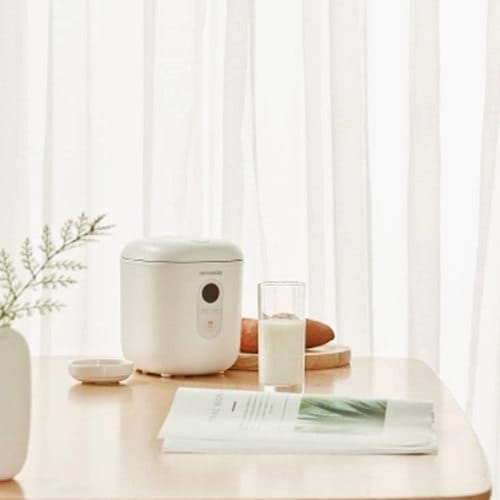 Once they are in tune, it will provide us with an ideal temperature that ensures that each grain of rice has the ideal heat, resulting in it being more spongy and full of flavour. Apart from that, the lid has a built-in grid loop system, which can effectively and consistently channel steam to provide the right heat and not to dry the rice too much. The QCOOKER QF1201 consumes 300W for its operation, being of low power, offering energy savings.