TheONE TOK1 Smart Electronic Organ from Xiaomi Youpin Beginner Music Instrument
Xiaomi is one of the most versatile companies on the current scene. We all know the Chinese firm for its smartphones, but its catalog goes far beyond what you could imagine. In our country we have already seen a sample, in the stores that are opening throughout the territory we find very different products, such as electric skates and even smart scales.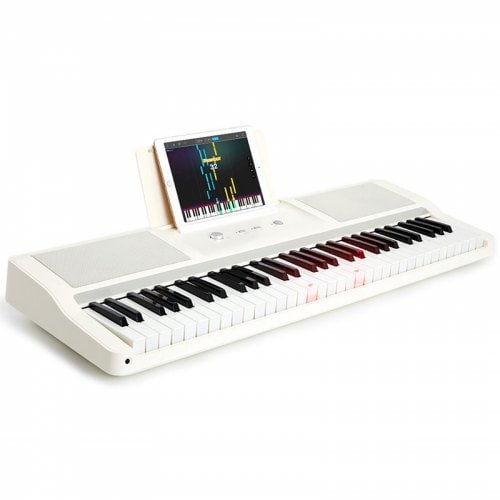 Attending the opening of a Xiaomi store is quite an experience , and one can easily realize that the Chinese giant does not put up walls. Its philosophy is to offer a wide variety of products at an attractive price, without diminishing its quality. In case a rice cooker, a spinning bike or an intelligent alarm clock seemed too small, Xiaomi's musical instruments arrive.
If you thought we were finished with the ukulele, you're wrong. Xiaomi also has a smart keyboard! In fact, it has just been presented and is part of a collaboration of the Chinese multinational with the signature TheOne. With 67 keys, this piano shows a classic design and has two large speakers, microphone and bluetooth.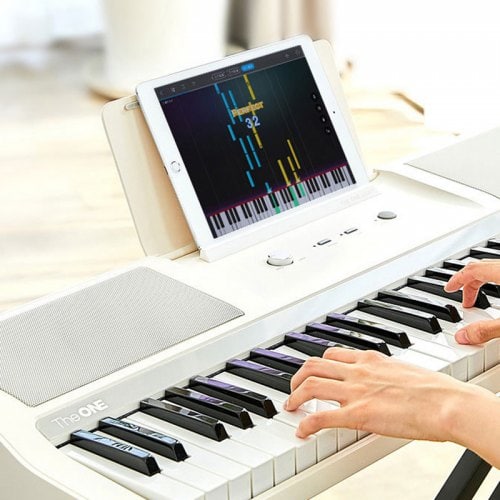 Again, you can connect it to your smartphone or tablet to get the most out of it, even play the popular "Guitar Hero" and play like an authentic rock star. In addition, we talk about a comfortable keyboard that will not disturb at all.
His weight? Just 5 kilos, with 920 mm long, 330 mm high and 100 mm thick. Its price is higher than what we could see in the Xiaomi Populele, but still has no rival considering what can cost a keyboard Piano.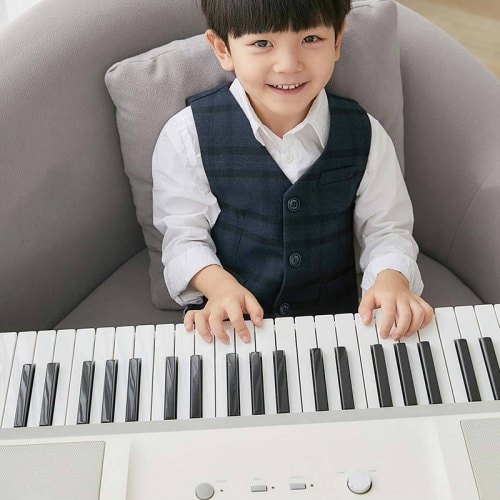 You have seen, Xiaomi continues to show that there is no product that can resist, either alone or thanks to collaborations, the Chinese giant is able to create almost any device that comes to mind. What will be next?