Xiaomi VIOMI VXYB01 – FN Multifunctiona Bath Heater
VIOMI VXYB01-FN Multifunctiona Bath Heater uses a dual-core dual-motor, blow-off dual-independent system that allows for simultaneous heating and ventilation without warming. PTC ceramic heating, 2.5m blowing distance, and 2400W high power ensure rapid temperature rise. The suspension panel is surrounded by the wind and the whole area is warmed up.
In addition to the available touch panels, VIOMI VXYB01-FN can also adjust the warm air temperature in the range of 25°C -35°C through the APP, more people-oriented, practical and comfortable; VIOMI VXYB01-FN has zero wire / fire wire / ground wire three-wire installation The panel zero line/fire line can be connected, which is safe and convenient.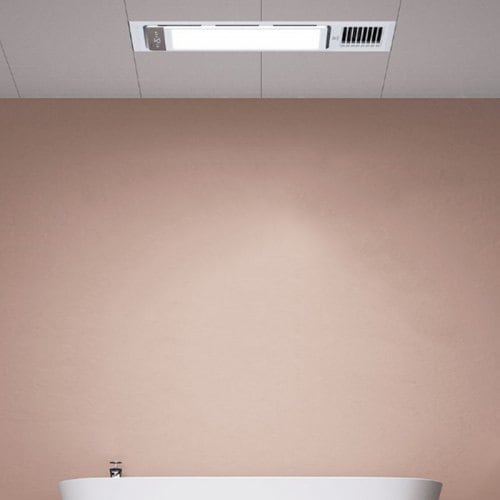 In terms of lighting, the front is equipped with 12 watts of LED lighting and 14.5 inches of area. In addition to the above, it can also perform the same functions as the APP switch, temperature/air volume adjustment, etc. through the Yunmi AI audio or the Yunmi large-screen refrigerator voice control. Other parameters: 300*600*115mm, suitable for integrated chandeliers.