Yeelight YLYB01YL Bath Heater from Xiaomi
The manufacturer Xiaomi, is well known for having a wide catalog of products designed to meet the needs of today's market, many of these are originally presented through the collective financing platform called Youpin, through which we have presented gadgets such as the Xiaomi Dreame V9, a product that will allow us to make all the shakes we want and using this same concept of ideas, brings us its latest creation. The Xiaomi Yeelight Smart Bath Heater comes from the ecological chain of Yeelight, which is responsible mainly in the development of equipment for our homes.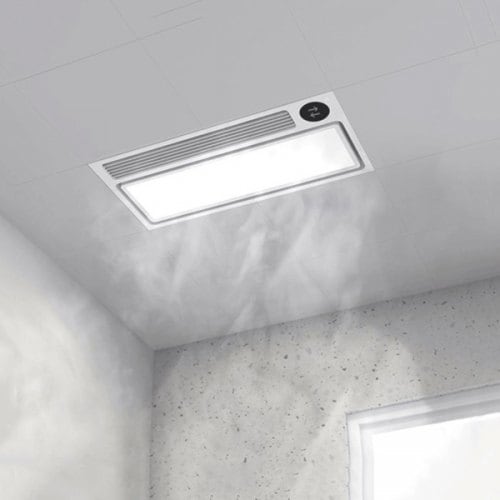 The Xiaomi Yeelight Smart Bath Heater features a minimalist and elegant white design that allows it to sublimely blend into our home environment. Principally it was thought as an intelligent light 8 in 1 that integrates air conditioning and heating, this same one can be installed in the ceiling of the bath. When we detail it in more detail, we can see that it has a clean finish, with a smooth transition figure that has dimensions of: 28.00 x 58.00 x 16.00 cm along with a weight of: 6 kg.
Yeelight YLYB01YL Bath Heater Parameter:
Product model: YLYB01YL
Product color: White + Gray
Product material: PBT + 15 percent GF + V0 / PP V2 / PP / ABS V2
Brightness adjustment: adjustable brightness
APP name: MIJIA
Color rendering index: 80 and more
Light source power: 15W
Motor power: 30W
Rated power: 2250W
Heating power: 2200W
Ventilation air volume: 240m³/ h
Protection level: bath heater IPX2 / remote control IPX4
Control mode: mobile phone control / voice control / remote control / button control
Its elegant cover is divided into three areas, the first is the lighting which is provided with powerful LED bulbs with adjustable brightness, the second part is the grille with which you can adjust the exit angle of hot air, with this the user can say goodbye to the situation of cold and heat, the third part of the panel is its control terminal, which has a button to quickly adjust the intelligent mode of the equipment and apart from all the above, also has a wall-mounted control panel.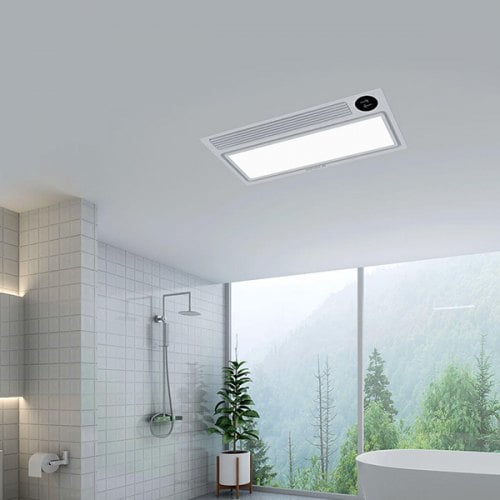 It has a composite structure in ABS plastic and aluminum alloy that makes it resistant to the daily use of the most demanding user. An impressive aspect is that it has 136 parts elaborated with the best quality, when manufacturing this equipment the grill was developed in a way that cuts the wind in a uniform way, this same one counts on a curved line lining that allows a soft air entrance, the fan blade counts on a back curvature that provides a great volume of air, on the other hand, its configuration of honeycomb, provides a support of incredible strength to the frame, all this in a distribution of uniform and simple aspect.
The Xiaomi Yeelight Smart Bath Heater has a high-end DC engine Nidec made in Japan, something impressive is that the useful life of the engine is 15000 hours, which ensures that its high quality, we must also mention its high efficiency in torque of 147 mN – m, on the other hand, One feature is that it has 24 V low voltage control for greater safety, which allows it to work at 1500 rpm, giving the equipment the ability to mobilize a large volume of air, another point is that it uses curved blades inside, providing a more constant air circulation.
The Xiaomi Yeelight Smart Bath Heater comes in turn with a diversity of impressive features, one of these is its fast heating of 3 minutes, reaching 15 degrees Celsius because the air volume is up to 240 m³/h, regulating the temperature by means of a high quality ceramic sheet, generating a warm environment in a few minutes. Another of its most relevant features is the turbo storm mode, in which the wind's air buoyancy increases to 300 m³/h, instantly cooling the room in a matter of minutes.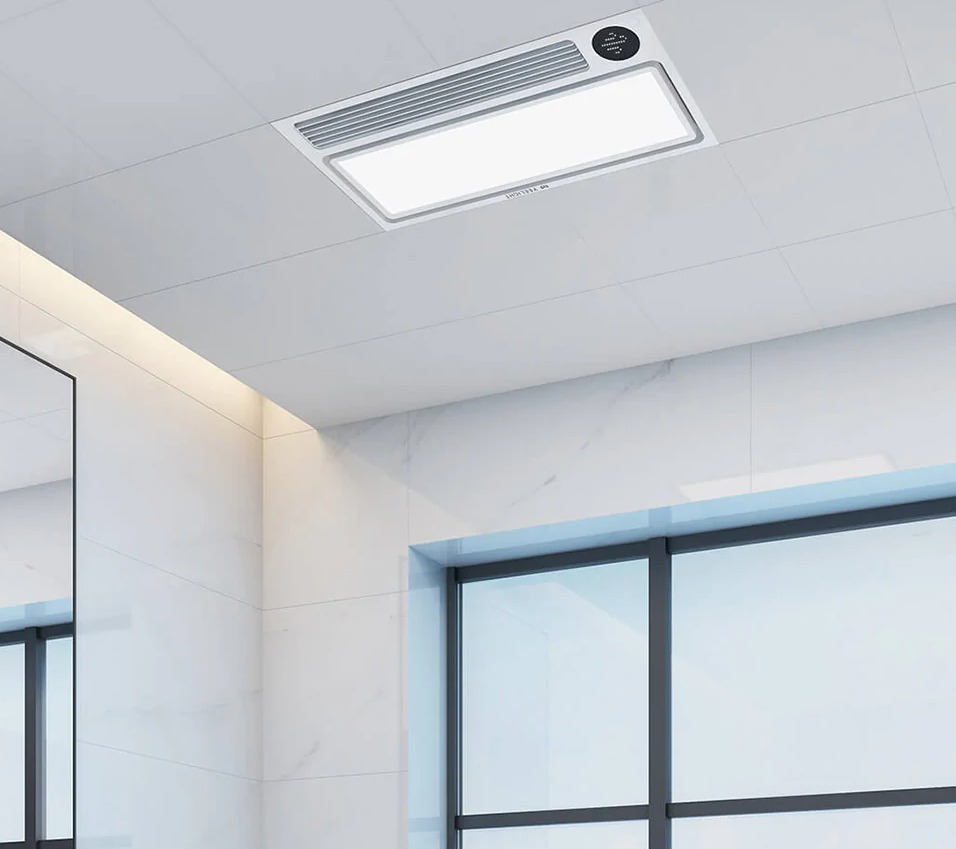 Moreover, the Bluetooth remote control became a wall switch with eight buttons, eliminating the hassle of installing the wiring, apart from this, has a wind speed adjustable in three steps without the need to manually configure. The first speed is a gentle breeze, the second is a medium speed breeze and the third is a fairly warm breeze. Each of these modes is expressed in the system as: strong drying after bathing, goodbye moisture and rainy season, the latter can be used to dry clothes.
The lighting has professional technology, the light is soft so as not to damage the eyes in summer, the brightness can be adjusted according to your needs, without glare, in addition, it has an intimate night light mode and apart from that, has six intelligent functions ranging from a temperature sensor MIJIA, able to dominate the ventilation as well as the automatic drying, all this controlled by means of a mobile application that guarantees us an intelligent experience at the touch of a button, allowing us to activate the bath heater well in advance.