Xiaomi Yeelight YLDL01YL Meteorite Pendant LEDs Intelligent Light Lamp
The Yeelight YLDL01YL is an extremely creative design idea that helps to illuminate the room and add a touch of sophistication and originality to it. With this luminaire, you can create a truly unique space in your home.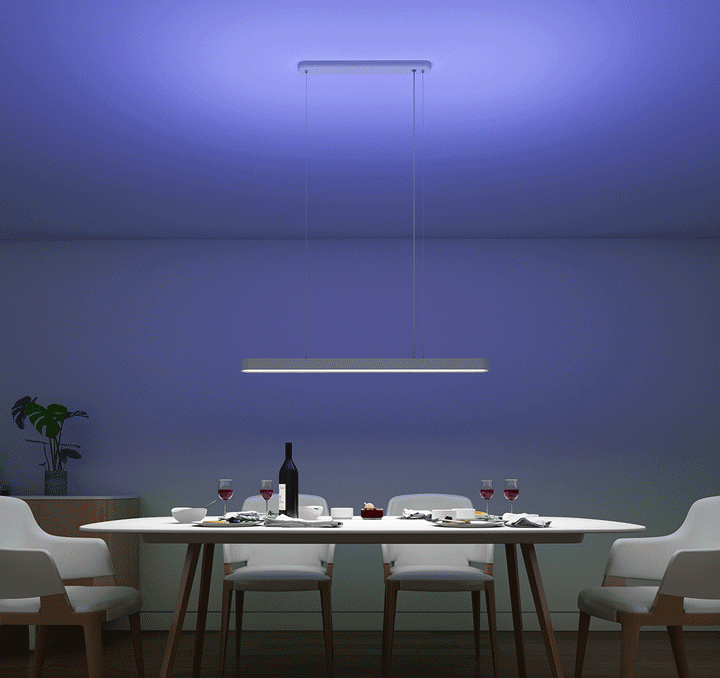 The body of the luminaire has a length of 90 cm. The light texture of the surface of the product, will bring an element of solemnity in the familiar design of your home or apartment. The product is made of a combination of polycarbonate (PC) and organic glass (PMMA). Quality, durability and aesthetics – all these characteristics are "absorbed" by the lamp Yeelight YLDL01YL.
The design of the lamp is implemented in such a way as to prevent the ingress of insects, dust, dirt inside the case, which is an important aesthetic factor affecting the efficiency and durability of the device.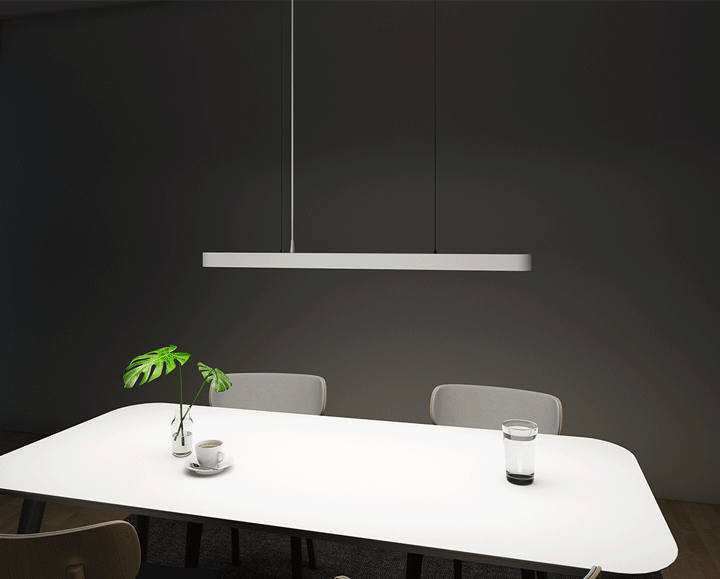 The Yeelight YLDL01YL LED ceiling luminaire is equipped with professional lighting technology that provides a harmonious light source, smooth and glare-free. The suspension belt can be adjusted in the range of 0,5-1,5 m, which allows you to choose the optimal distance to the light source according to your needs.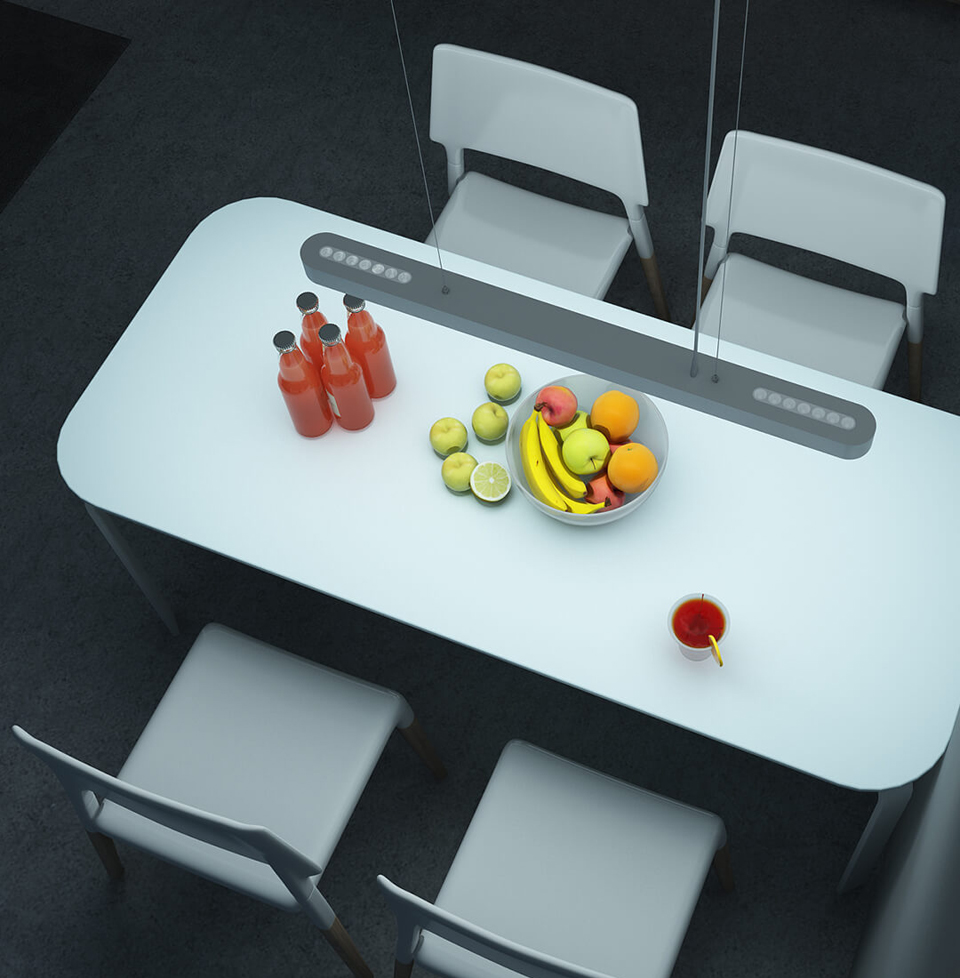 The lamp has a sufficiently high color rendering index Ra95 and supports the possibility of adjusting the color temperature between warm and cold light (2700K-6000K), depending on the needs of the user and the degree of solemnity of the event. Yeelight YLDL01YL supports the ability to synchronize with your smartphone via Bluetooth or Wi-Fi, working with Android 4.4 and iOs 9.0 and newer versions.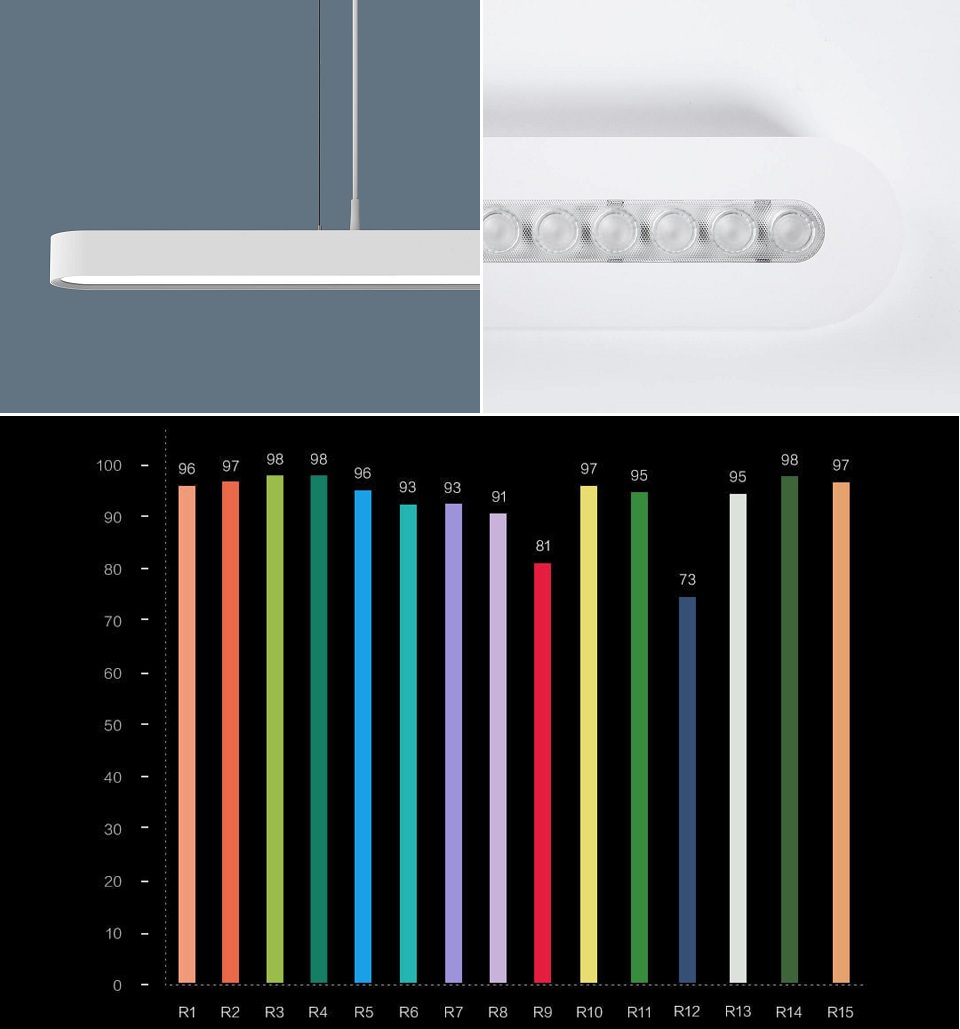 Everything you need to adjust the color temperature, luminance, etc., you will find in the corresponding APP application. In addition, the lamp supports intelligent voice control functionality. The design of the lamp housing is quite simple, which will greatly facilitate the installation process.