Yeelight Wireless Charging Night Lamp
Meanwhile more and more gadgets are appearing that support wireless loading via Qi standard. After the MIIIW Smartpad, the manufacturer Yeelight has now introduced a new household gadget. The Yeelight Wireless Charging Night Lamp combines two gadgets: a night light and a Qi charging station for your smartphone.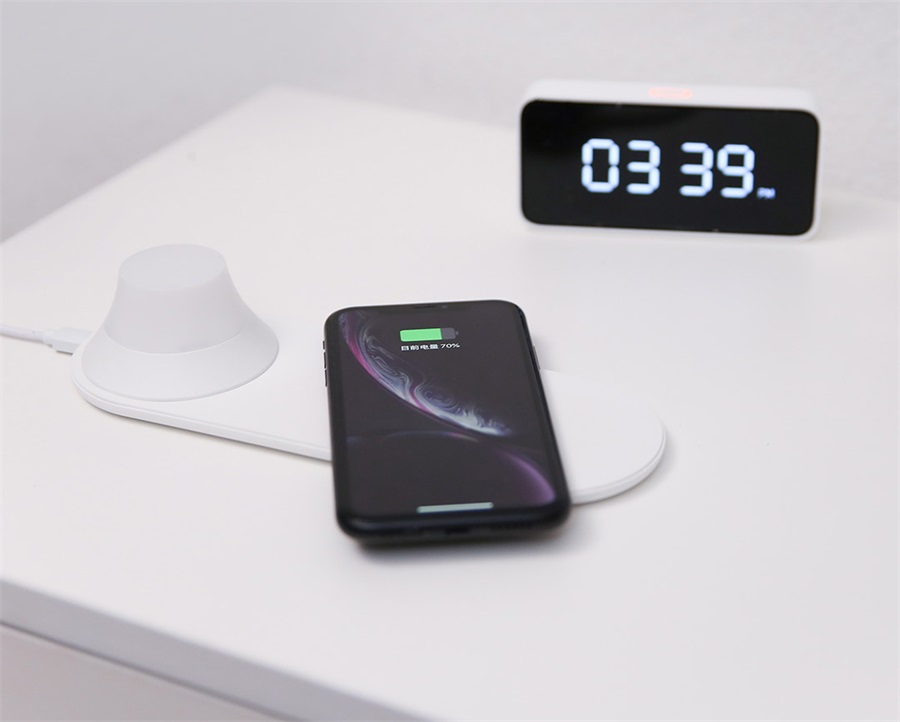 The fact that this is a lamp may not be obvious at first glance. The base of the Yeelight Qi nightlight is an elongated pill-shaped base that extends over 22.5 cm, but is only 4.3 cm thick. It comes in white and has a Yeelight logo. On the left side is the actual night light. The LED is mounted in a round plastic housing, which shrinks in diameter towards the tip.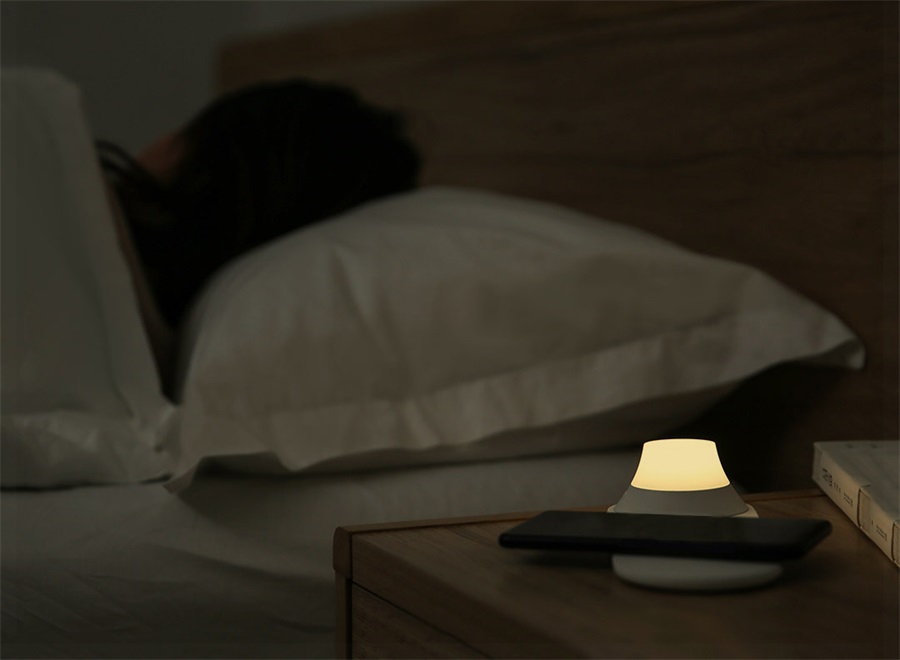 The night light can illuminate in warm white with 2700 K or in cold white with 5000 K. You cannot switch between these modes with an app, but with a button located on the base of the night light. The practical thing about this is that you can even remove the night light. It is connected to the charging station with three golden magnetic pins and is charged via these. Thus, the night light is portable and one can use it up to 24 hours at another place in the flat until one has to charge it again via the charging station. One charge probably takes three to four hours. By the way, the use of cold white light halves the maximum running time.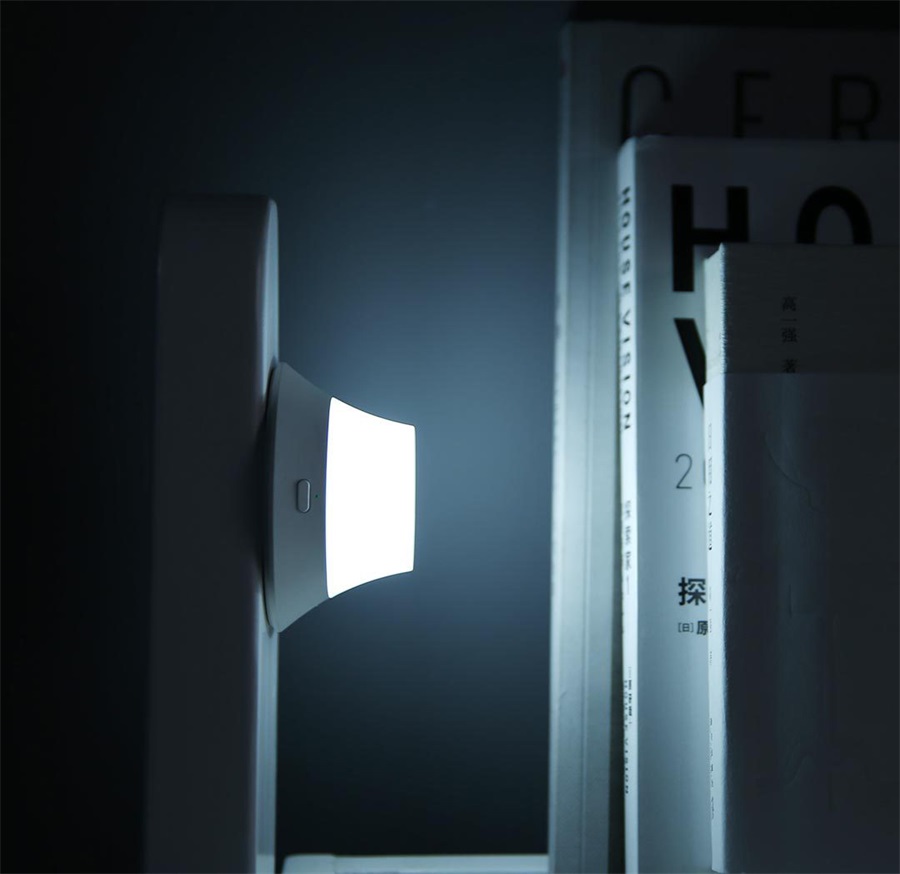 The Yeelight Qi night lamp is intended for use on the bedside table. It also uses a non-slip floor. So you can put your smartphone, for example the Xiaomi Mi Mix 2S, there before going to bed. Then the Qi night light will charge your smartphone with a maximum of 10W power, provided you use an appropriate USB power supply. This is not included in the scope of delivery, just like the Micro-USB cable, which is also needed.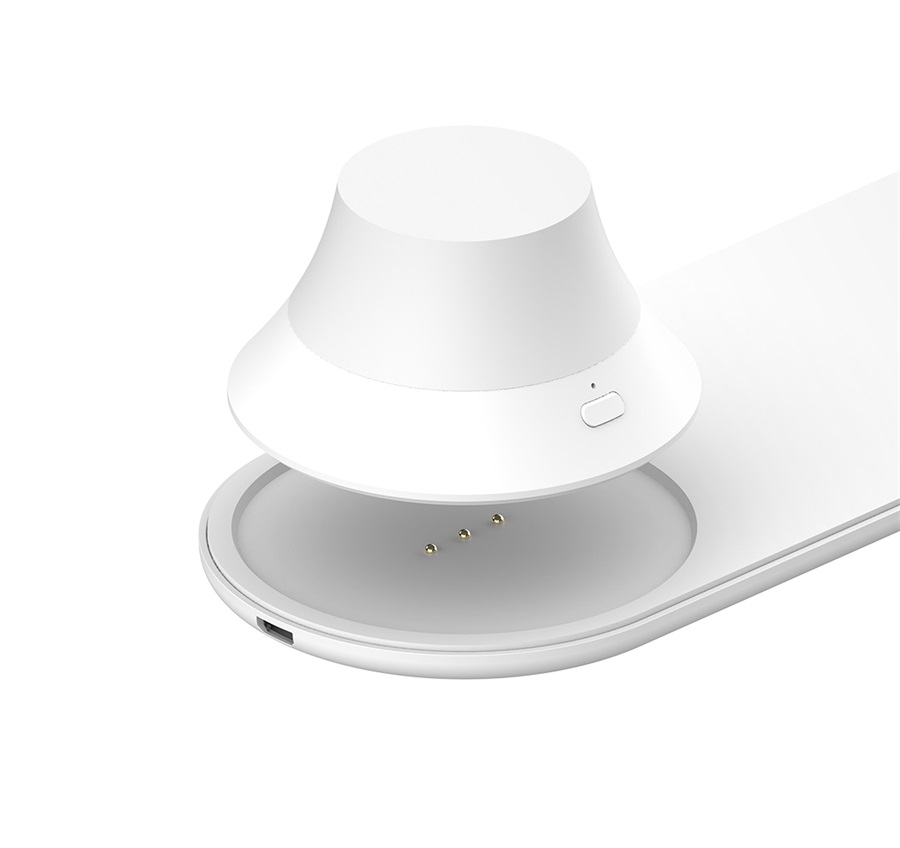 The design is certainly a matter of taste, but I like the idea that you can also remove the night light. The warm white light is very comfortable, as is the ability to charge your smartphone wirelessly. It is almost untypical for Yeelight Wireless Charging Night Lamp is not smart. But the price is also "only" indicated with the equivalent of about 13€. In the China shops the current price is around $25. Comparable products at Amazon are usually more expensive or in my eyes optically not quite so appealing.