Xiaomi Yeelight YLXD09YL Induction LED Ceiling Light Anti-mosquito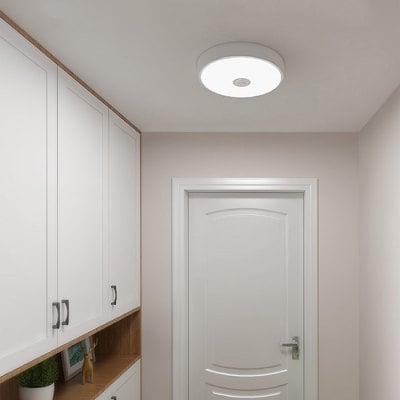 Some time ago we were writing about this integrated motion sensor enclosure. For a few days I've also been in her possession, so it's time to tell you the impressions we have left with. If you do not know, it's the second Yeelight ceiling you buy. About the first I wrote here, being a more expensive version with some Smart features. This model costs almost as a smart bulb, but to be honest, it does not deserve any more. It's a simple ceiling, no Smart features, boasting minimalist design and a pretty good motion sensor.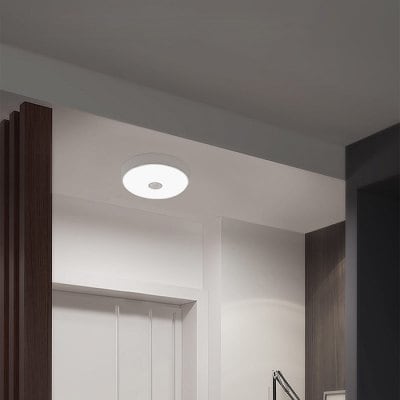 I bought this ceiling lamp to replace the LED motion sensor bulb I ordered a while ago . It has not gone wrong, but it has moments when it enters a "vegetative" state and returns only after I salute it by hand. I said that this ceiling, being somewhat more expensive, should not have problems like that. We bought it from GearBest.com's site and paid about $29.99, which is the current price.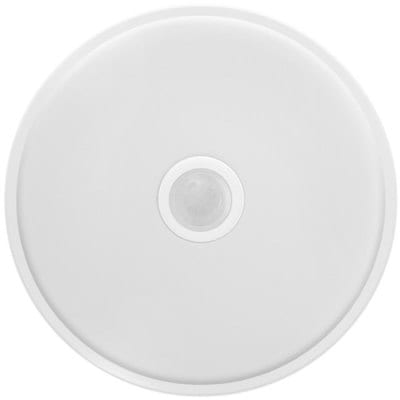 The ceiling is delivered in a common, boxed box, inside of which we find a manual in the Chinese language, the product itself, 2 wall-mounting screws, and a plastic bag (which you should recycle). Obviously, I did not expect to find too much, but it's good that they delivered the screws necessary to catch the ceiling.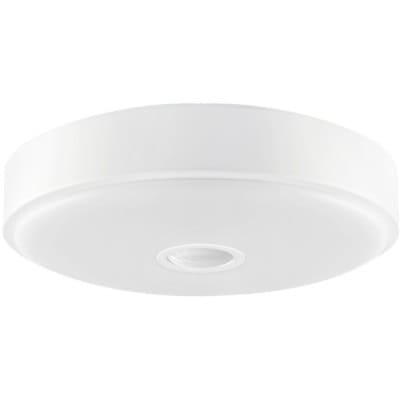 It is made of quality materials, namely aluminum (the part that gets caught by the wall – quite thick) and PVC (the front). The plastic part is detachable to be mounted, but also to see what your money is doing. Inside, there are four LED bands as well as the DUAL infrared sensor.
The design is minimalist, making it possible to integrate it into any room. It weighs only 700 grams, and the diameter measures 25 centimeters, 7 centimeters thick. Quickly mount, just plug the 2 wires.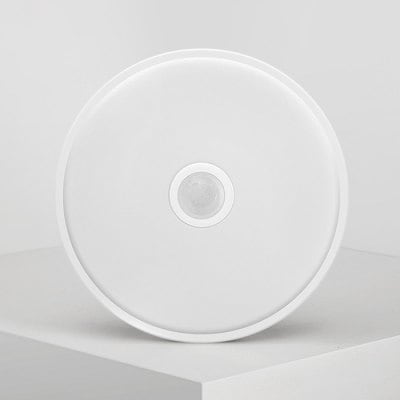 Being a ceiling lamp, it should normally be mounted on the ceiling of the room. I got it on the wall (right now), but even so, the sensor works great. Quickly detects any movement in the room and keeps the light on for 60 seconds (if there is no movement). If there is movement in the room, the light stays on continuously.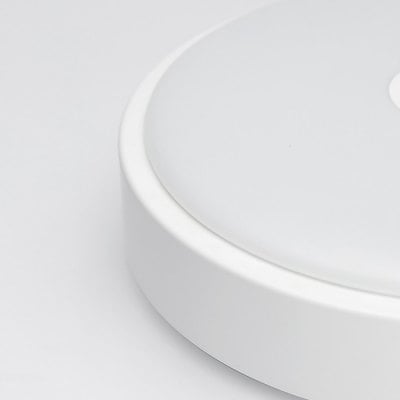 The light generated is white, warm ( 5700K ), and the consumption is about 10W when open. I did not attach pictures with her because I do not know if they can reflect the light generated by it. Since it is a fairly low ceiling, I do not recommend it for rooms with large areas or where you want a strong light.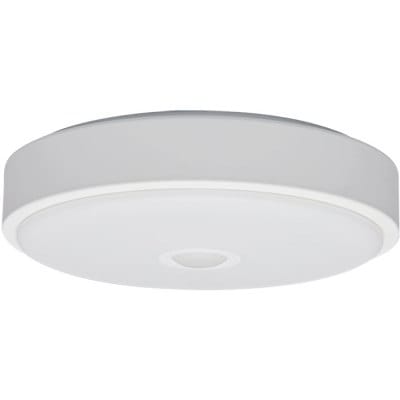 The maximum light generated is 640 lumens, so it is not a very strong light. I use it in dressing and the light is ok for what I need. It works at temperatures up to -40 degrees, so it can be installed even out smoothly. Due to the tight construction, Yeelight YLXD09YL also keeps the insects away, they can not get inside, and the maintenance is minimal.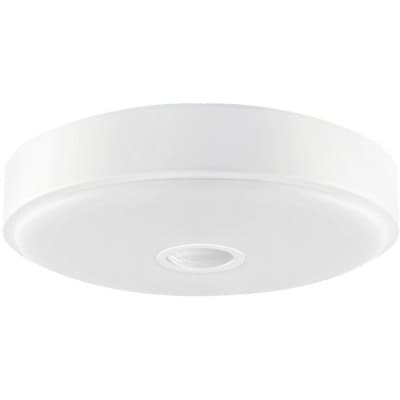 Yeelight YLXD09YL is a ceiling that I recommend to buy only if you want a quality motion sensor (to react every time), simplistic design and not much light. It can not be controlled remotely, nor can settings be set up to configure it, but the most important thing is that it does what it promises.