Yeelight YILAI YIXD0Yl 430 Hollow Design LED Smart Ceiling Light for Home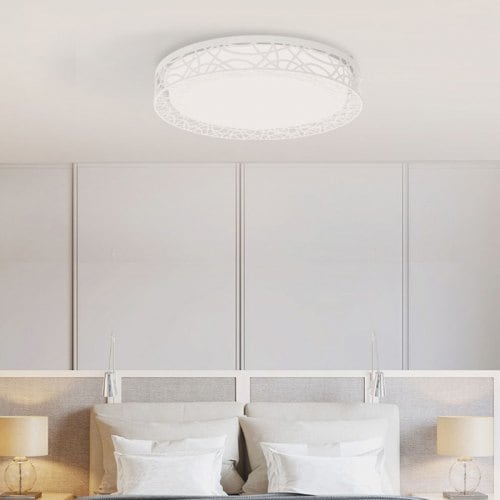 430mm diameter large luminous surface
The stylish hollow nest design is 430mm in diameter, large and bright. Suitable for living rooms, bedrooms, study rooms, etc, 15 -20㎡.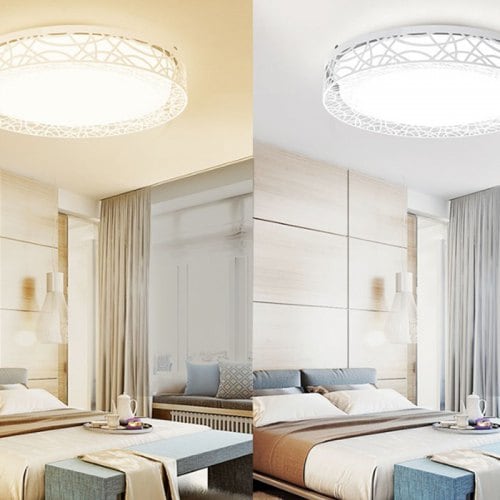 High-quality material
Using SPCC base plate, PMMA lampshade material makes uniform light, translucent strong High-quality material.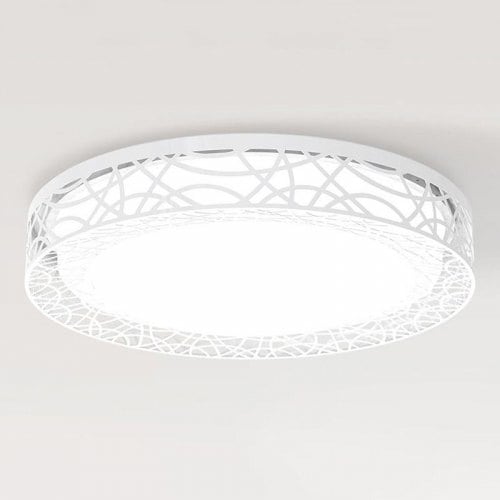 Intelligent voice control
Yeelight voice assistant voice control,support mobile APP remote control, reading mode,
a variety of smart scenes, waiting for you to unlock.
Among Xiaomi's smart home product line, the Yeelight Smart Lamp Series is not high-profile, but it also gains a good reputation with the two products of bedside lamp and LED light bulb. The Yeelight YILAI YIXD0Yl 430 LED ceiling lamp is introduced. It has two styles of star plate and white plate (except lampshade, the parameters are the same). The brightness and color temperature can be adjusted intelligently by remote control.
The size of white plate is 450*450*78mm, and the size of starboard plate is 43.00 x 43.00 x 12.00 cm. The color temperature of the two models is 2700-6000k; the power is 32W, which is suitable for bedrooms of about 20 square meters. With TV lens design and high density lamp beads arrangement, the light is more uniform and soft; the ceiling lamp has Ra95 high color index, IP50 high dust-proof, no dust accumulation and insects in the lampshade; this ceiling lamp also has moonlight night lamp mode available, only 1.5lm ultra-low brightness; it uses fast assembly design, through a number of unique design couplers to achieve sliding lock quick disassembly for 5 minutes.