Yeelight YLGJ01YL Portable LED Makeup Mirror with Light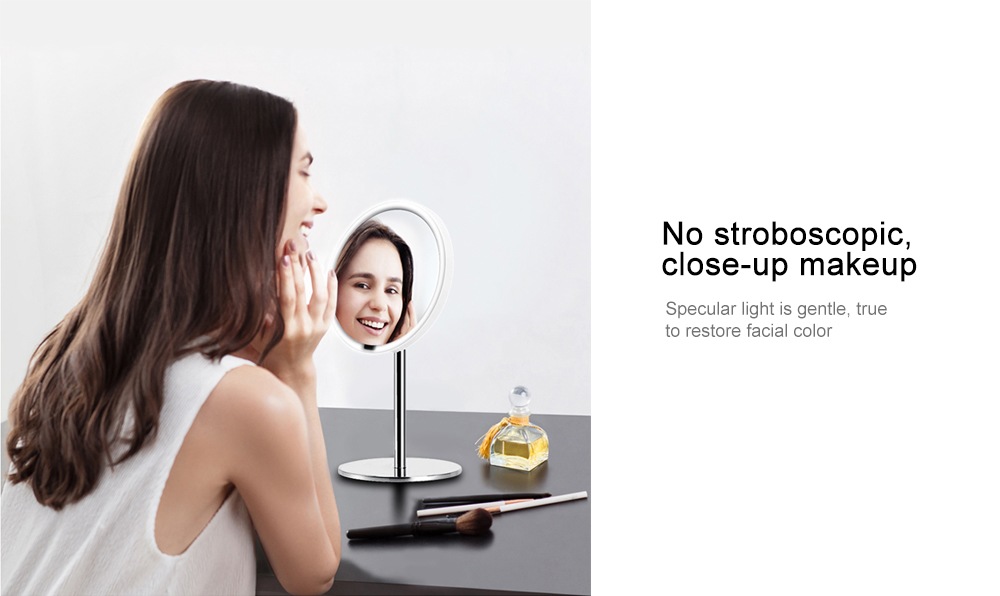 With the rising purchasing power of women's groups, the market demand for beauty and skin care products has been rising rapidly in recent years.
Professional-grade light makeup mirrors that provide clearer, brighter light sources are no longer exclusive to the star model's luxury dressing table. Female users often encounter these problems during daily skin care and makeup:
The light in the house is not good. Every time you wear makeup, you must hold the mirror to the window to "borrow the light". It is very troublesome to run around.
Buy an ordinary led makeup mirror, turn on the light and find that the effect is not good, the face of the person is dark and blue, which is very different from the actual skin color;
I can't see the details of the face. The blackheads should be close together to see them. Usually the face is not well cleaned and the skin is getting worse.
"Yeelight YLGJ01YL Portable LED Makeup Mirror" comes from Xiaomi Ecological Chain Enterprise and is an emerging force in China's beauty instrument and tool industry.
The biggest highlight of the sun mirror is the transfer of the superior light guiding technology of the advanced sports car light to the mirror light source, creating a high brightness, no color loss 360 ° ring light guiding technology – PureLux light.
As long as the light source is lit at both ends, the light will flow as smooth as the "water" to the entire light guide. This ensures that the light illuminates the face evenly and completely under the circular contour, without shadows, to eliminate dead ends.
In addition, Yeelight YLGJ01YL Makeup Mirror also abandoned the traditional low-cost aluminum mirror, using Germany's leading silver-plated mirror technology. Make the imaging more realistic, no distortion, and clearly restore every inch of our skin. The mirror angle can be adjusted by 60°, the mirror angle can be easily adjusted, the makeup is more convenient, and the "NO" is bent over the mirror.