Xiaomi Ecosystem Product – Yeelight YLYB01YL Bath Heater
The Yeelight YLYB01YL Bath Heater uses Japanese Nidec DC motor in its interior. It has high efficiency, high torque, high speed of 1500/min and excellent performance. Its air volume can reach 240m³/h, and high quality ceramic heater can ensure rapid heating after power-on. YLYB01YL Bath Heater also has 47 rear curved blades and 165mm wind turbines, which can drive the whole indoor heat cycle, thus saying goodbye to hot feet and cold feet.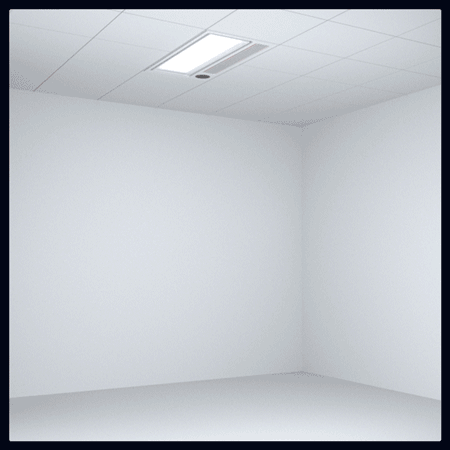 How to adjust the wind speed of Yeelight YLYB01YL Bath Heater? It has three gears for consumers to adjust, three minutes to complete an air cycle, eliminate odor. In addition, there is Turbo storm mode, which can increase the wind volume to 300m³/h, which is more convenient. Cool wind mode can also be used in summer comfortably.
Surprisingly, it has a 15W large panel light source with a color rendering index of more than 80, and can dim light without poles to meet the lighting needs of different periods of time. In the aspect of intelligent operation, you can connect MIJIA APP to control Yeelight YLYB01YL Bath Heater.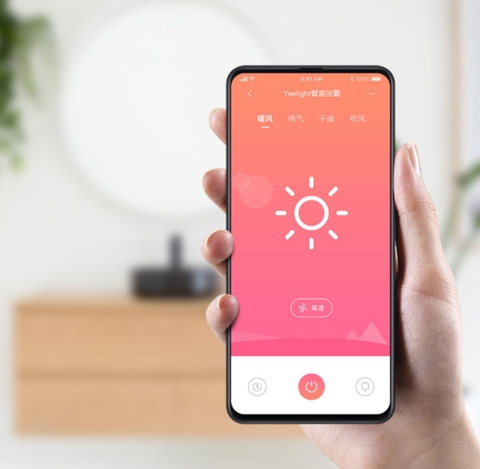 You can reserve warm air regularly by mobile phone, delay shut down the warm air, and carry out regular ventilation, delay ventilation and other operations. Its operator is not the common mode of Bluetooth remote control, but uses wall switch, eight function buttons are clear and easy to understand, and installation is very convenient.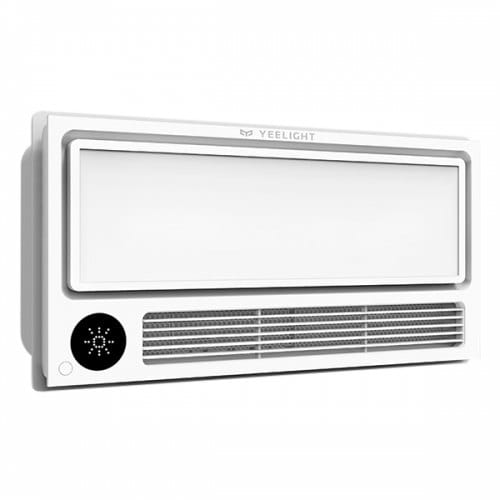 Such protections as fuse protection, overload automatic protection, overheating automatic power cut-off and so on are all available. In addition, the main engine only needs to connect zero lines and fire lines. Compared with similar products, the installation is easy and labor-saving, which meets most of the integrated ceiling. Specific parameters are as follows: product appearance white + grey, light source power 15W, motor power 30W, rated power 2250W, heating power 2200W, operation panel waterproof grade IPX4, fuselage waterproof IPX2. The size is 600*300*173.5mm.