YS-01 Non-woven Disposable Cleaning Mop from Xiaomi
Xiaomi Youpin YS-01 a traditional mop, made of aluminum that gives us a length of approximately 60 cm when folded, and incorporates a completely flat head to effectively remove all dust and dirt from the dust. Xiaomi Youpin has a head that incorporates a fixing system with four clips to keep the mop or cleaning cloth fixed in position and prevent it from falling when we are using it.
For this the Xiaomi Youpin uses cloths or cloths totally smooth not having seams are changed in just seconds, and allow you to shake to remove the remains of dirt.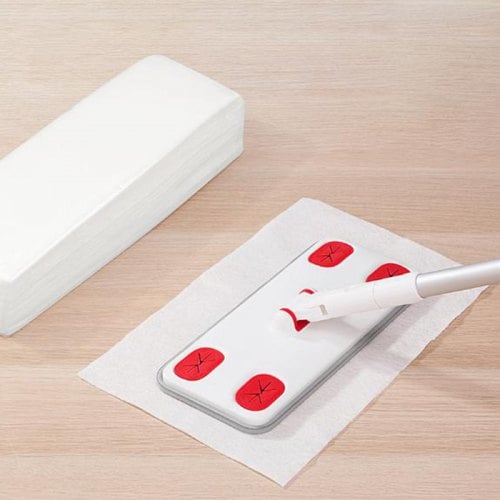 For a more comfortable use, it incorporates a 360º rotating head that will even allow us to finish off the cleaning in the corners, thus obtaining better finishes. In the head incorporates a system of fixation with four clips to maintain the mop with a perfect fixation.