Xiaomi Zapata Smart Pill Box will take care of your health
The quest for the well-being of its customers has led Xiaomi to become involved in the production of health products. Such is the case of the Xiaomi Zapata Smart Pill Box, a box of tablets with intelligent functions. This is a tool that will allow the user to develop good medication habits. By means of reminders, this pill box will make life easier for those who are taking one or more medications and have to follow a specific medical treatment. Do you want to know more? Keep reading!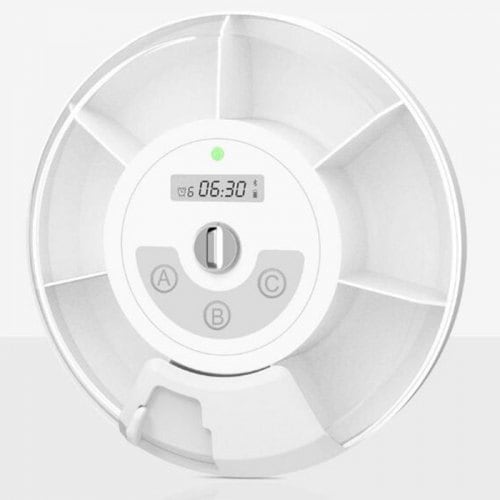 The Xiaomi Zapata Smart Pill Box has a small LED display and some buttons for manual configuration. It also has several compartments, allowing us to organize the different types of medicines in an orderly way.
We can synchronize the Xiaomi Zapata Smart Pill Box with our Smartphone, Smartwatch or Smartband. Therefore, the device will give us reminders when we have to take the medicines. In this way you can punctually meet the schedules that demand your medical treatment.
All this gives us the possibility of establishing a health plan with the help of the App, thanks to the collection of data from the user. We also have the option of customizing the different reminder tones, vibration and lights you want the Xiaomi Zapata Smart Pill Box to emit.
The connection with our mobile device will be established via Bluetooth. We only require Android 4.4 or higher, iOS 8.0 or a newer version. The application supports Chinese and English languages, and can be downloaded for free from the Play Store.
Because it is sealed with silicone, Xiaomi's pill box will prevent moisture, dust or water from damaging the medicine inside. This way you can enjoy the peace of mind of knowing that the tablets will be safe and properly stored.