xTool F1: 2W Infrared Laser + 10W Diode Blue Laser
I noticed that xTool is coming out with a portable laser engraving device that has two laser sources, a 2W Infrared Laser and a 10W Diode Blue Laser. a little further back in time, you can notice that the company has in fact come out with similar dual laser modules, such as the xTool D1 Pro 2-in-1 Kit. Unfortunately, however, the laser head needs to be disassembled and reassembled when switching between them, causing a certain amount of hassle.
Surprisingly, however, the xTool F1 will solve this problem with the upcoming release of this new device. The company has integrated the original two laser modules into a single laser head, eliminating the tedious steps of removal and installation.
Less information is available, but what is clear is that the xTool F1 uses a closed design and makes a great effort in terms of safety. On the front, left and right side of the body, there are orange acrylic goggle covers to prevent accidents when the machine is working.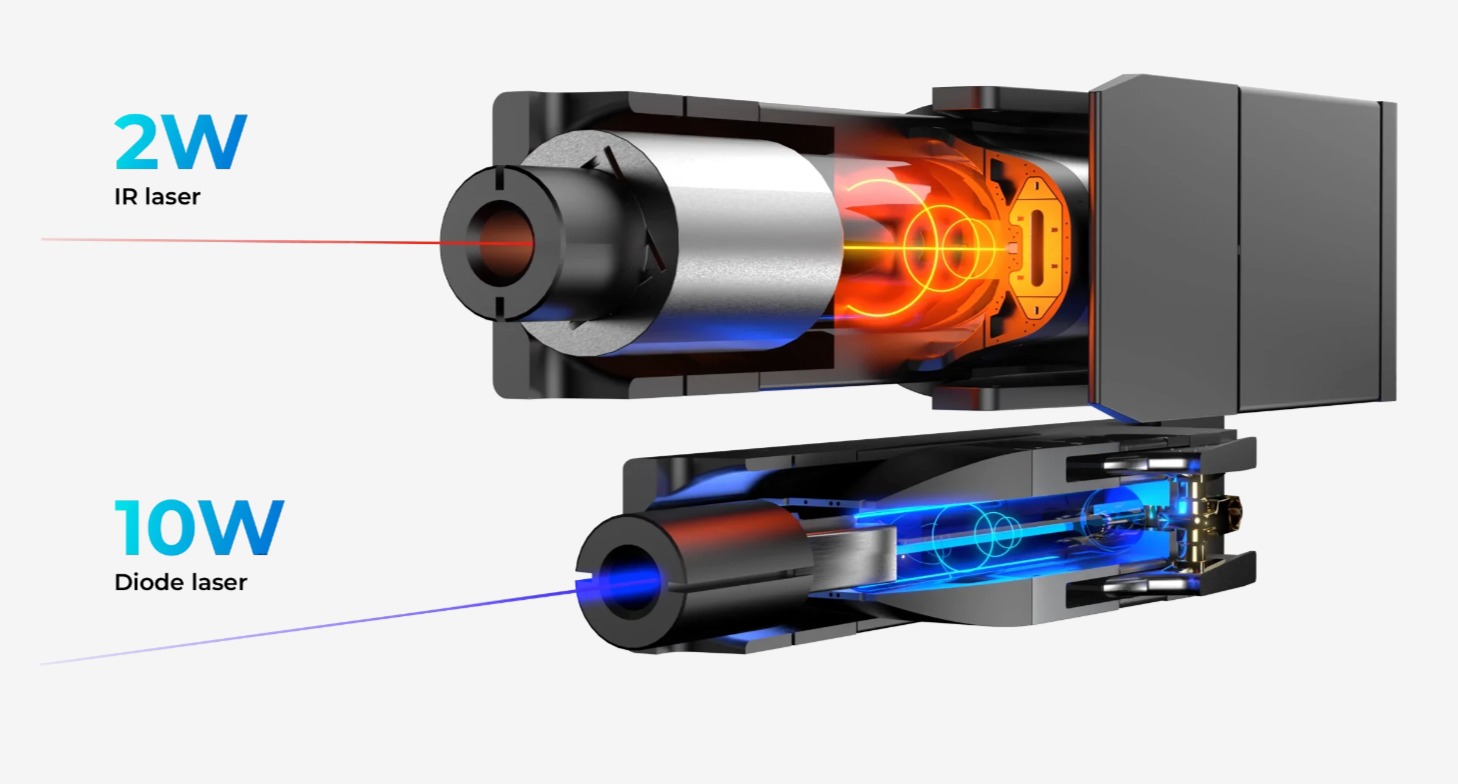 Considering the diverse materials users engrave, different materials and different works require different laser sources to achieve it. For example, we know that for wood engraving and cutting, the diode blue laser can do a good job; however, for metal engraving, the fiber infrared laser has unparalleled advantages.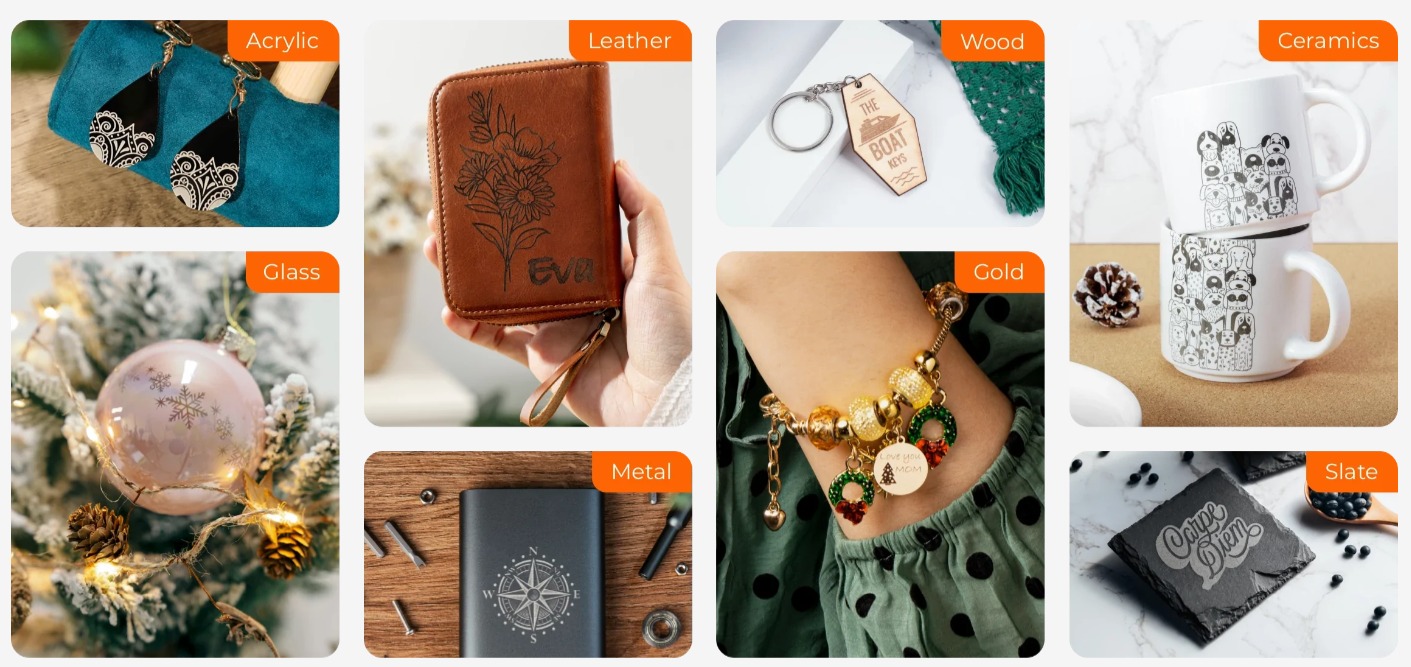 We can imagine that when controlling the xTool F1 laser engraving machine through the mobile app, you only need to choose whether to turn on the infrared laser or the blue laser, and then you can start the engraving work with one click. We can even imagine that in the near future, the laser engraving equipment can automatically identify the material through the camera, automatically set the engraving parameters, and automatically adjust the laser focus, so as to achieve fully automatic work. I am full of confidence in the arrival of this day.