In combination with the Chuwi UBook Pro with Intel Core m3-8100Y and 8/128GB of memory, funded through an Indiegogo campaign that ended successfully at the beginning of November with over 240,000 euros collected from more than 500 backers, the Chinese company also presented a new digital pen compatible with its 2-in-1 but also with all tablets and notebooks Surface: it is the HiPen H6 with 4096 levels of pressure sensitivity, introduced to replace the previous stylus that supported only 2048 levels.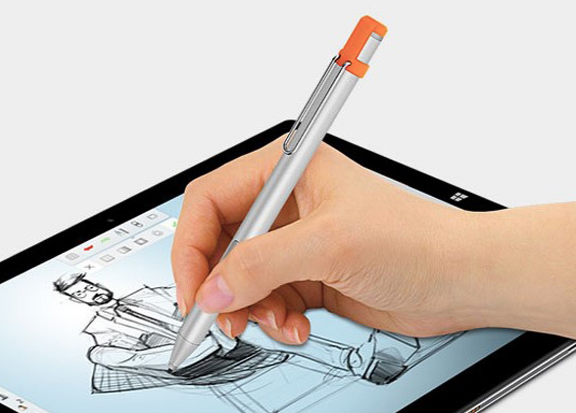 Obviously the HiPen H6 will be useful for taking notes and drawing freehand directly on the screen, not only for professionals or students, but also for those who cultivate passions and spend their free time with a pen in their hands.
The user can use the HiPen H6 with any professional graphics software and give free rein to his creativity for a sketch, an idea or a portrait using the 4096 levels of pressure to improve their skills. The greater the sensitivity to pressure in a pen, the easier it is to vary the thickness/intensity of the stroke and add detail to your drawing. Of course, taking notes or editing a document will also be more convenient, thanks to palm rejection and HiPen's ability to intelligently perceive the palm, so multi-touch screens can recognize the stylus writing the right way.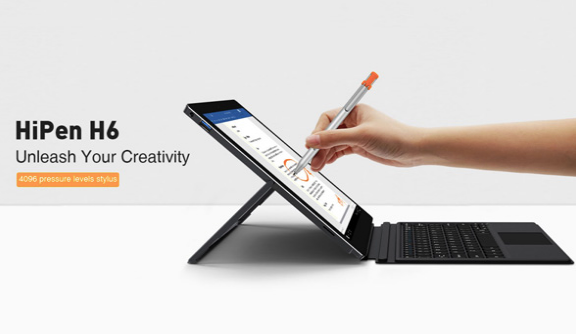 With a high-capacity lithium-ion battery and intelligent power management, the HiPen H6 has 90 days of continuous use and up to 180 days of standby time, so you don't have to charge it often. And there's another advantage: the Chuwi pen recharges quickly via the microUSB port, so you won't have to pay for AAAA batteries that cyclically need to be replaced in other similar styli.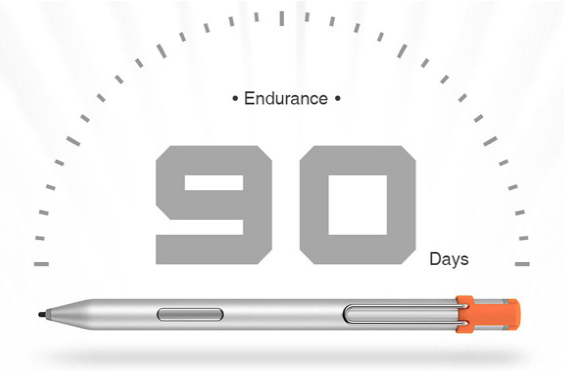 Chuwi HiPen H6 uses the MPP technology that stands for Microsoft Pen Protocol, the same technology integrated into Microsoft Surface devices, with which it is 100% compatible. The big difference between Chuwi's and Microsoft's stylus is only the price: it costs half the price of a Surface Pen!