Alfawise U20 Pro Creative 3D Printer
As expected, a large number of 3D printers are on the market every day, and although they used to have a high price at first, they now flood the market with a great variety of models, as well as very affordable prices for anyone who wants them. The quality of these cheap printers is not always the desired one, but in some cases it fulfills the foreseen and we have before us equipment that will allow us to materialize 3D models with many details for a balanced price. Today I bring you a 3D printer that has an excellent value for money, it is the Alfawise U20 Pro, which for less than $500 has excellent quality and is easy to use for both novices and experienced users of 3D printing.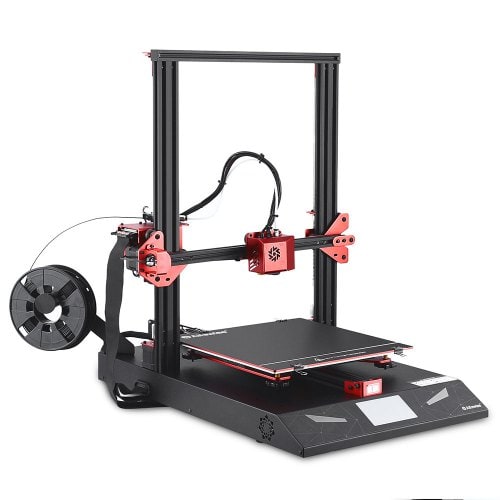 The Alfawise U20 Pro is a 3D printer of long format and semi DIY type, this means that although it can be assembled by yourselves many of its parts already come pre-constructed, despite it provides an excellent opportunity for people who are not familiar with this type of devices to learn to assemble it without having many problems or headaches, the manufacturer ensures that it can be assembled in just 10 minutes, however surely for those people unfamiliar with 3D printers may take up to 1 hour to achieve it.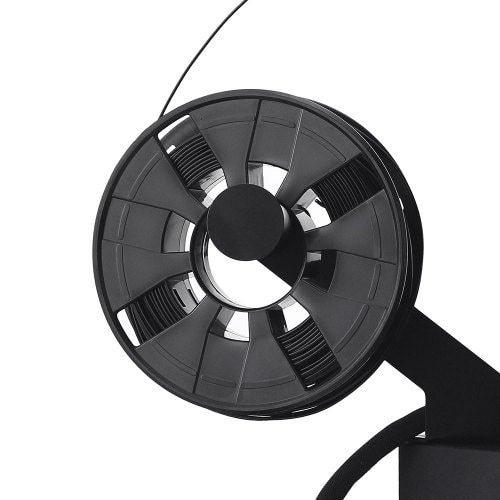 Also, the Alfawise U20 Pro has an LCD screen in the controller module, which also has an SD card slot that allows 3D printing independently of the computer, simply by choosing the model to print from the removable media. The kit includes everything necessary to assemble the Alfawise U20 Pro and make the first impression, including filament. Unfortunately it doesn't include a manual in Spanish, although it brings some English translations of the printer parts and its assembly, but if you know Mandarin Chinese you will feel comfortable.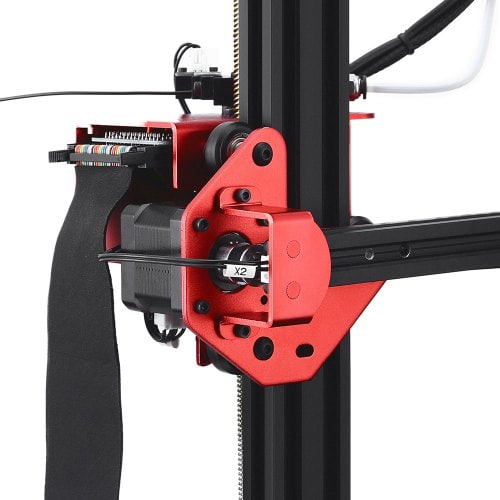 The dimensions of the ready to use product are 8.20 x 38.20 x 41.00 cm or 15.04 x 15.04 x 16.14 inches, is a fairly large 3D printer, so the weight is 12.8 kilograms. Some parts are made of plastic, but logically most of the structure is made of metal, so the quality of construction is quite good compared to the price, also has many interesting things in this section, the cables are covered by a protective fabric mesh that gives a plus to the appearance and the thermal base is made of aluminum with glass. All elements of the Alfawise U20 Pro look pretty solid.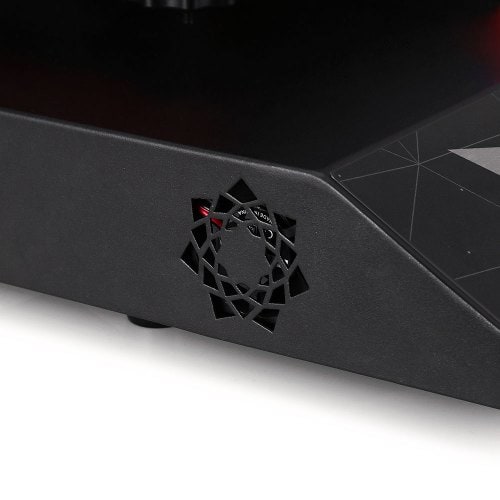 On the other hand the features of the Alfawise U20 Pro are quite good if we take into account its price, has a fairly large construction volume of 300 x 300 x 400 mm, while the standard diameter of the nozzle is 0.4 mm but can be replaced by a 0.3 or 0.2 to get a greater definition according to the needs of the user. You can also get a temperature of 250 degrees Celcius in normal state, and get a maximum temperature of up to 270 degrees Celsius, so there will be no problem to get the right heat with the different filaments it supports, including ABS, PLA, TPU and others with diameters of 1.75 millimeters.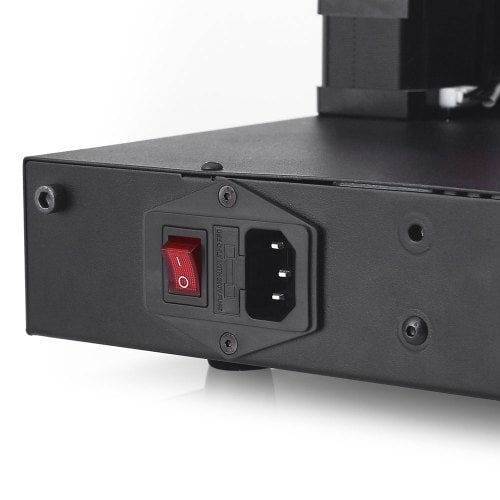 In addition, the writing speed is 50 mm per second, a speed efficient enough to be a 3D printer that can be achieved for less than $500. It can be used both for domestic / recreational use as well as industrially, as the manufacturer company ensures that under optimal conditions the Alfawise U20 Pro can operate continuously for up to 200 hours maintaining good performance in all that time. Among the formats allowed for 3D printing are G code, STL, JPG and OBJ. It goes without saying that it is compatible with Windows as well as OSX and Linux.
In short, the Alfawise U20 Pro 3D printer has everything you need to offer both novice and experienced users a great experience for both personal and industrial use. Its price, which is $499.99 at GearBest, is quite affordable for the large number of quality features it possesses.