Xiaomi Amazfit GTR Lite 47mm Smartwatch
The new Amazfit GTR Lite will be launched for the first time in Gearbest in the foreign market. A new variant of the GTR series that we did not expect, nor had we heard. But that joins the models already launched 47mm and 42mm version.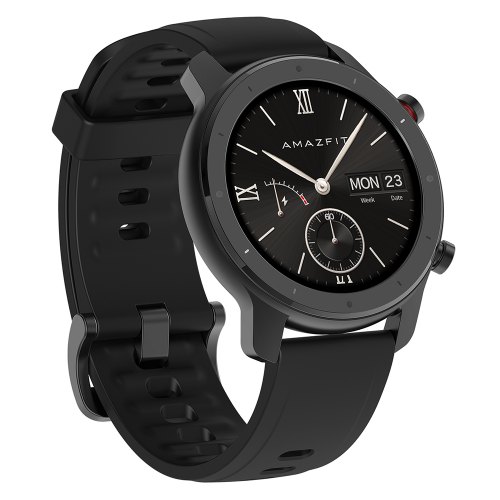 Huami is one of the biggest companies on the planet and wearables proudly announces the launch of one of its smart watches most elegant and fashionable, Amazfit GTR Lite 47mm. This amazing smart watch will be available (first) on the online shopping platform Gearbest in the foreign market from December 23, 2019.
The Amazfit GTR 47mm Lite is in the evolution of smart watches in terms of elegance and craftsmanship. And it comes equipped with a black silicone strap that is not only sweat resistant but also represents the height of smart watch fashion.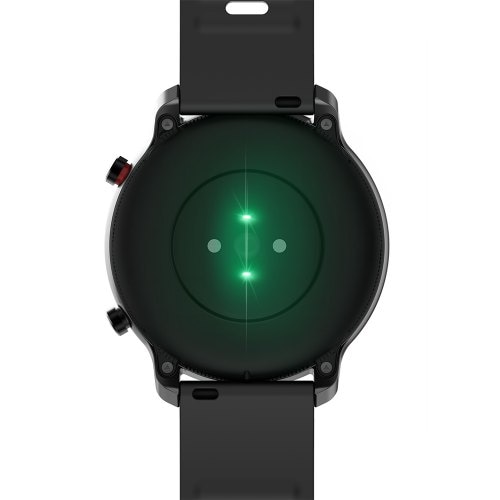 This watch also has an incredibly long life with a single charge (up to 24 days), a feature that we consider one of the most important factors in the manufacture of a next-level smart watch. Since the long battery life has become essential at a time when the amount of electrical implements that the individual carries seems to increase all the time. That is why the Amazfit GTR 47mm Lite offers the battery life that every user needs.
The interface, while maintaining an attractive classic design, has been optimized with a larger screen to make the icons and messages clearer and easier to read.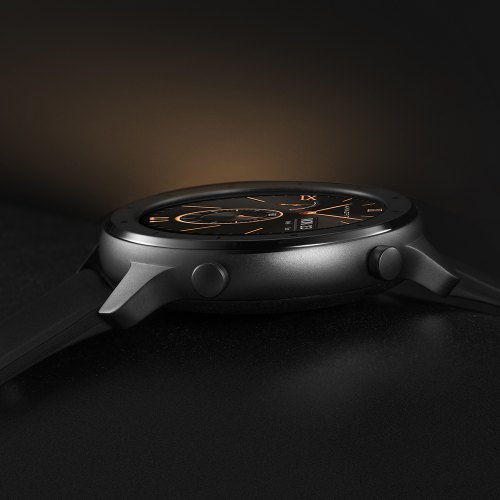 Use the Biotracker™ sensor to monitor important aspects of body health. Its important functions include 24-hour heart rate monitoring and sleep monitoring. The heart monitor allows the user to check the stress on his heart while doing his daily activities. They can use the easy-to-understand interface to verify the most important beats data per minute and perform an analysis. The user can also customize this application to inform them with a notification alarm if their heart rate reaches an unacceptable level. This application records all historical data to allow the user to perform a more detailed analysis.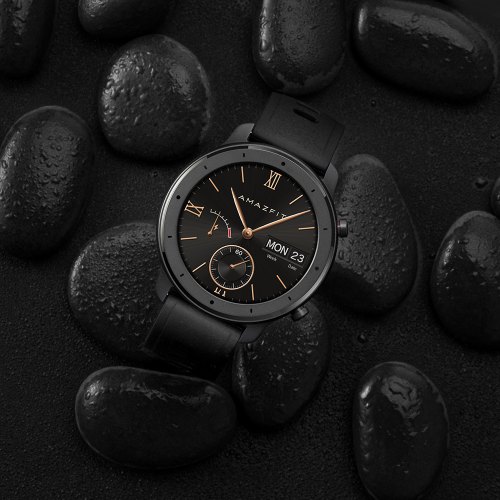 With its 6-axis acceleration sensor, the GTR Lite is an ideal companion for sports and exercise, as it is available with 8 different sports modes. They include several varieties of running, cycling, swimming and other popular sports and exercise routines. At the end of its activity, the smart watch will display the relevant collected data. Including the distance traveled, the rhythm, the heartbeats per minute, the range, the completed laps, the time per lap and many other functions.