Baseus CRBX01 Zero Space Exclusive Refrigerator
The vacation season has begun and to fully enjoy the warmer days, in addition to rest, you need freshness: one way to get some is to always have with you a mini travel fridge to store the essential foods you want to enjoy at the right temperature. At the moment the model Baseus CRBX01 can be bought on offer at $129.99.
This mini-fridge is very special first of all for how it looks: instead of the classic white parallelepiped and unattractive from the point of view of design, it looks like a television of the future. The shapes are rounded, the feet are made of wood and well polished and on the front there is a porthole partially obscured that allows you to take a look at what's inside the mini-fridge without having to open it. This is very important because it allows you to avoid all those openings that would inevitably go to lower, albeit slightly, the internal temperature.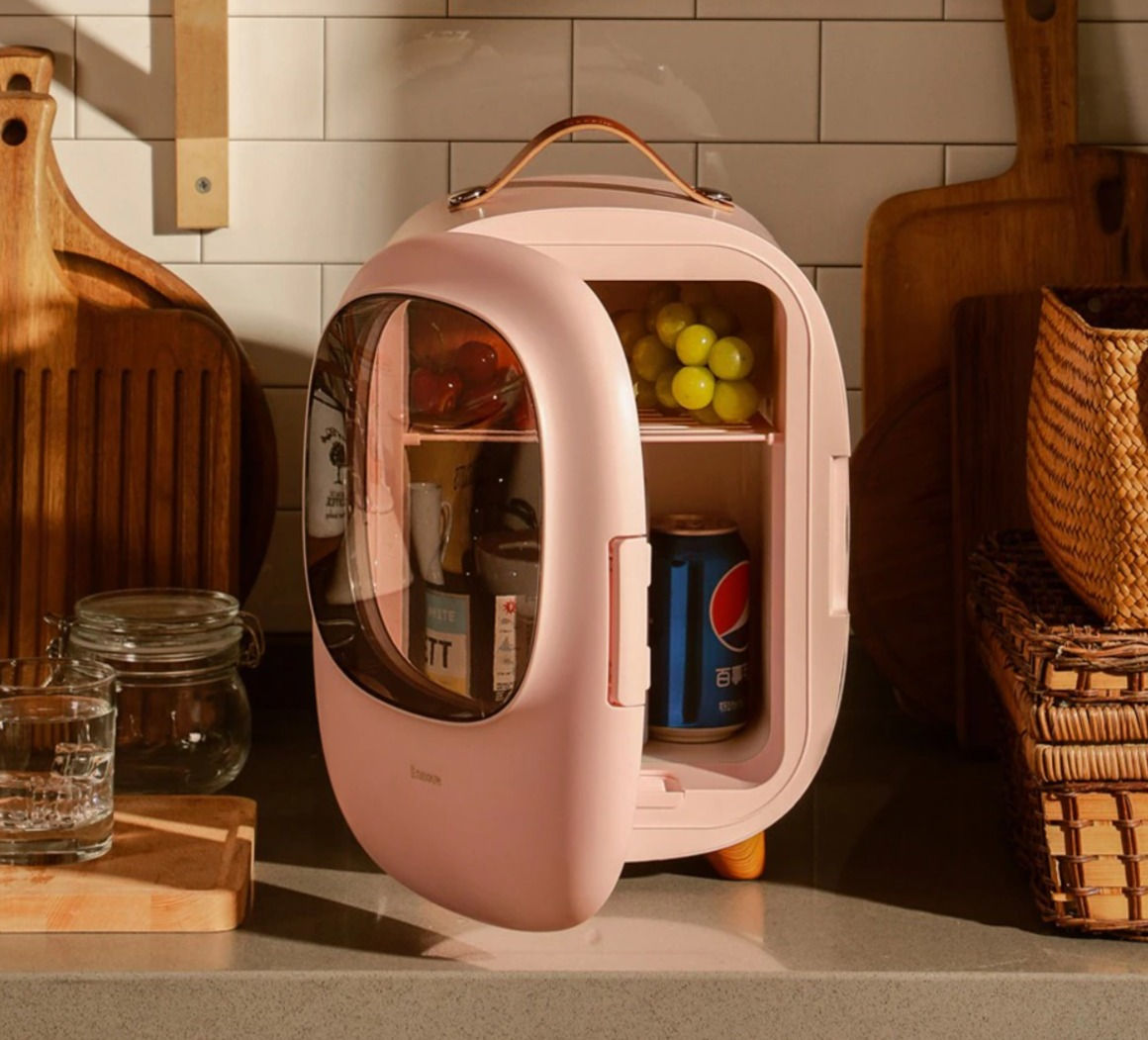 The capacity is 8 liters, which means that, for example, eight 330 ml cans of any beverage can fit in it. It has two compartments, including a smaller one on top, which thus allows you to separate some foods from others. Thanks to the new generation components, this mini-fridge can reach an internal temperature close to 0°C: once the power plug is connected, it reaches it in about an hour and a half, while once the plug is unplugged, it reaches the ambient temperature in an hour (these numbers, we should point out, concern tests conducted in an environment whose temperature is 25°C).
Baseus CRBX01 consumes 60 watts and is silent. It has a handle on top that allows you to carry it or even just move it with ease: the weight is around three and a half kilograms and the measures are approximately 26 x 29 x 28 centimeters.