CHUWI GBox Mini PC 4GB DDR4 + 64GB ROM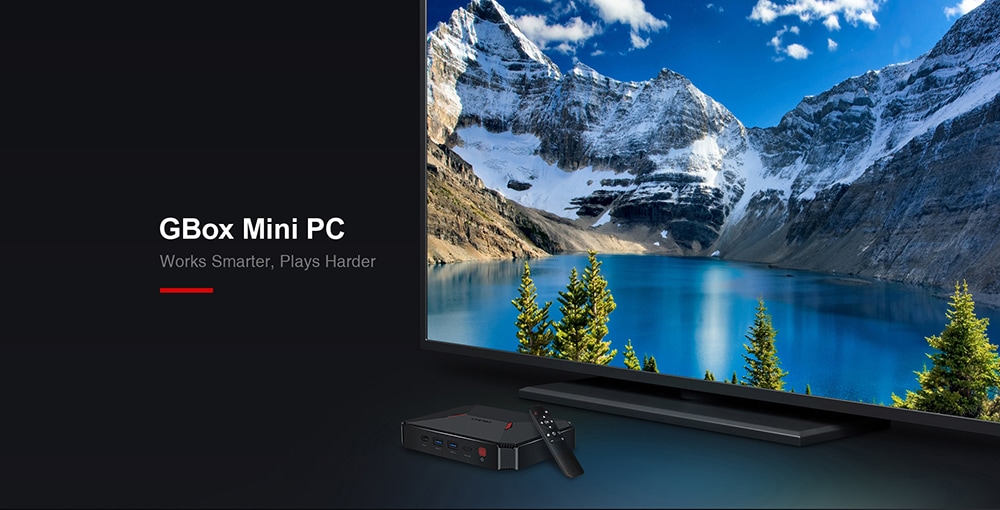 The most intelligent mini PC Apart from HiGame, Chuwi is working on another mini PC called the Chuwi GBox, and will be launched through retail channels directly.
This new Chuwi GBox mini PC is powered by the latest Intel Gemini Lake N4100 64-bit 4-core 4-core CPU, with turbo boost at 2.4 Ghz and accompanied by 4GB of RAM and 64GB of ROM storage , along with expansion of up to 2 TB.
Thanks to Intel, the graphics will be in high definition, they have done a tremendous job to offer it in 4K, allowing you to enjoy ultra clear video in real time in multiple formats. Useful online streaming media and supports videos in VP9 HEVC 10 bit formats.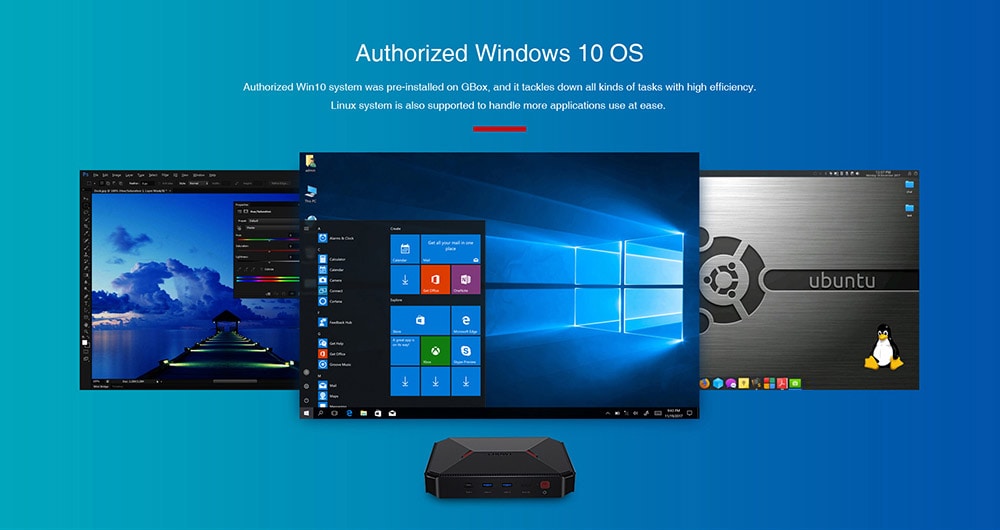 Thought for connectivity, it comes with 1 x C-type slot, 2 x USB 3.0, 2 x USB 2.0, which can guarantee your everyday life and needs, and explores more possibilities. And the ability to connect 2 monitors with HDMI 2.0 and VGA output greatly improves work efficiency. In an ultra compact and super portable design, you can take to work, join a conference, or just sit in your armchair, enjoy some media service and so on.
It is managed by the Windows 10 operating system, but it is also compatible with Linux. Also, it is compatible with remote control, 360 degree air sensor and can even operate behind the walls (behind the monitor, TV, etc.) thanks to the VESA style support that provides a fast and accurate response.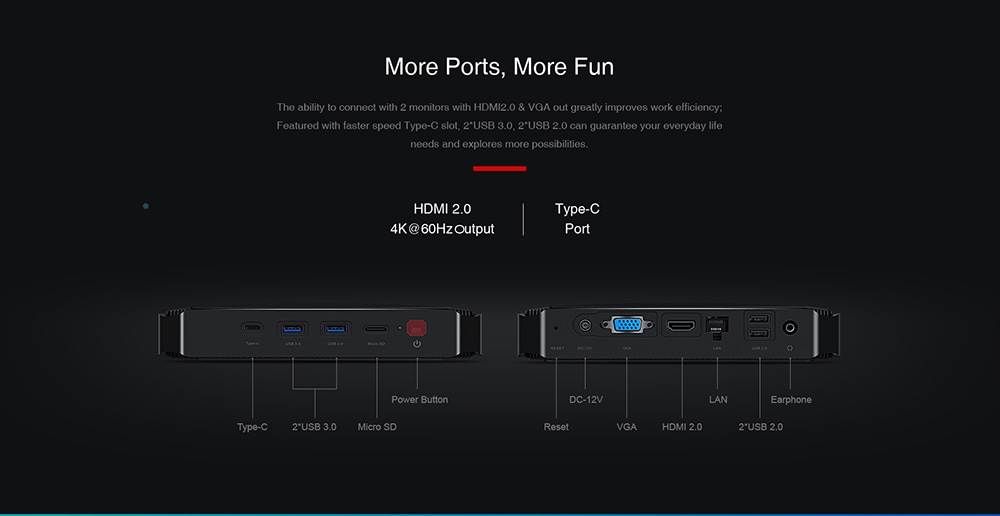 The GBox claims to be efficient only directly with this box. The efficient hardware components work closely with the operating system to keep the total less than 10 watts power consumption. Dual band wifi 2.4G / 5G in the new standard LEEE802.11ac, allows instant access to the web.