Elephone A6 – Triple rear cameras, Helio P60 & Gradient finish
At the end of last month, Elephone released the new U-series: Elephone U2, which uses a lift camera design. Today, their company has exploded a new phone, the Elephone A6, which features a new drop screen design that delivers greater screen visibility and higher screen ratio.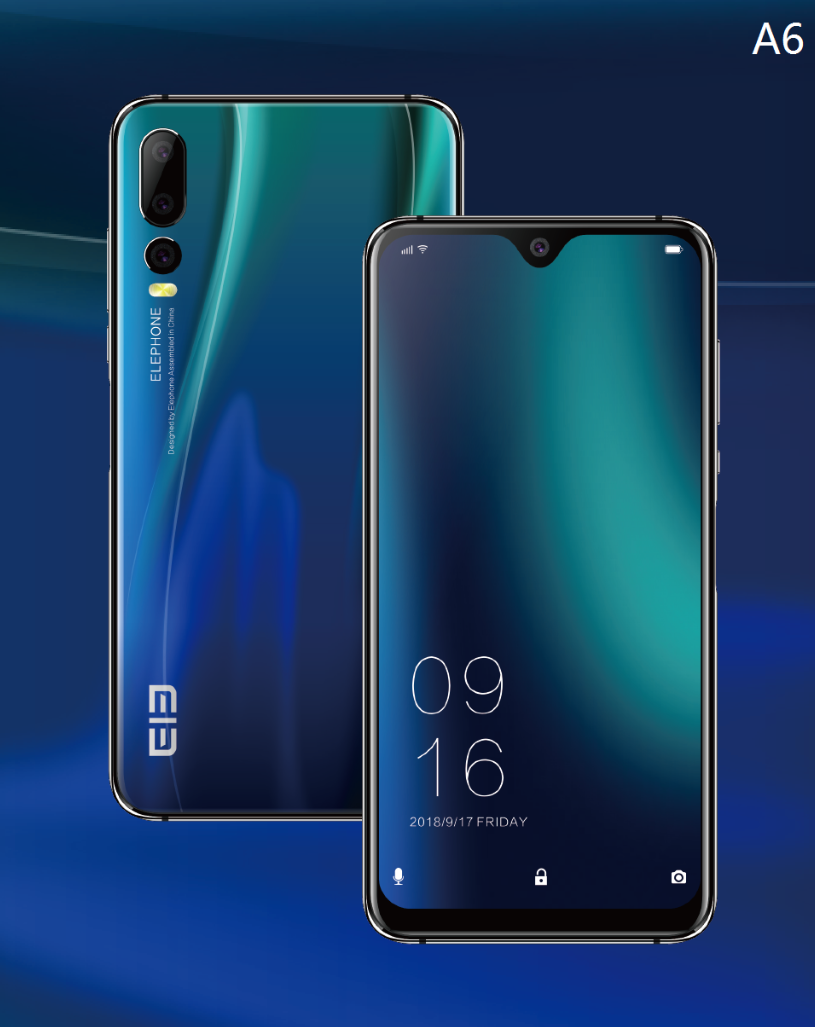 In terms of appearance, the Elephone A6 has a very beautiful and popular design. The front side adopts a 6.18-inch full-screen full-screen screen with a screen ratio of 19.5:9 and a screen ratio of 90.8%. On the back of the fuselage, the A6 uses a glass body, which is a popular gradient design. At the same time, it adds a diamond-like dark pattern. The camera is arranged in the same way as the Huawei P20 Pro. It is a Triple rear camera mode.
In terms of configuration, the Elephone A6 is equipped with MediaTek's current strongest Helio P60 processor with 6 GB RAM + 128 GB ROM, battery capacity of 4000 mAh, running the new Android 8.1 system, adding new features such as smart sidebar and free collection. The Helio P60 is the first built-in multi-core artificial intelligence processor from MediaTek. It is the first to adopt a 12nm process to achieve better power consumption and temperature control performance. In official terms, the Helio P60 is compared to the previous generation P30, in the CPU and GPU. Performance in all aspects has increased by 70%, which is also very strong in performance.
Having Triple rear cameras is also one of the highlights of the Elephone A6, plus a glass back cover and a gradient, It can be thought that this is almost the Huawei P20 Pro.
I have to be impressed. Last year, "Notch Screen" was used as a popular element of mobile phones, but now it has become a "Water drop screen". But this is exactly what consumers' aesthetics will change over time.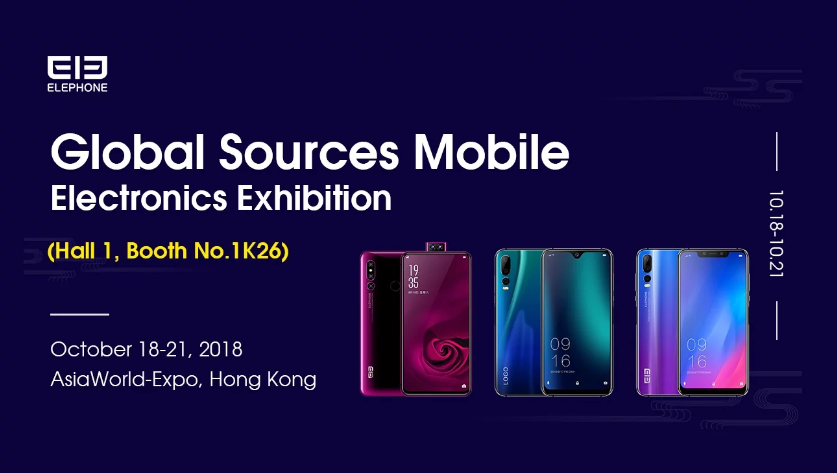 In the upcoming 2018 Hong Kong Global Resources Mobile Electronics Exhibition, Elephone will bring three new mobile phones to appear: Ulephone U2 (PX), Elephone A6, Elephone A5. Finally, as for the price and pre-sale time of the new Elephone A6 phone, it is not known. However, I will follow up in time and update the news as soon as possible.