Xiaomi FENGMI F1 100 Inch Projector Screen 16:9 Black Screen Anti-light Soft Screen 4K HD Home Theater
Fengmi company is from Xiaomi ecosystem, this Fengmi 100 Inch Projector Screen is a professional screen for ultra-short focus projection devices with a size of 100 inches, which can fit most laser TVs in the market. In terms of thickness, it has an optical panel of only 6mm, an ultra-narrow frame of 8mm, and an aluminum panel laminated on the back, covering 8 layers of functional optical film, with 10 times anti-light effect, and an ambient light blocking ratio of ≥85%, so you don't have to pull curtains to use laser TV during the day.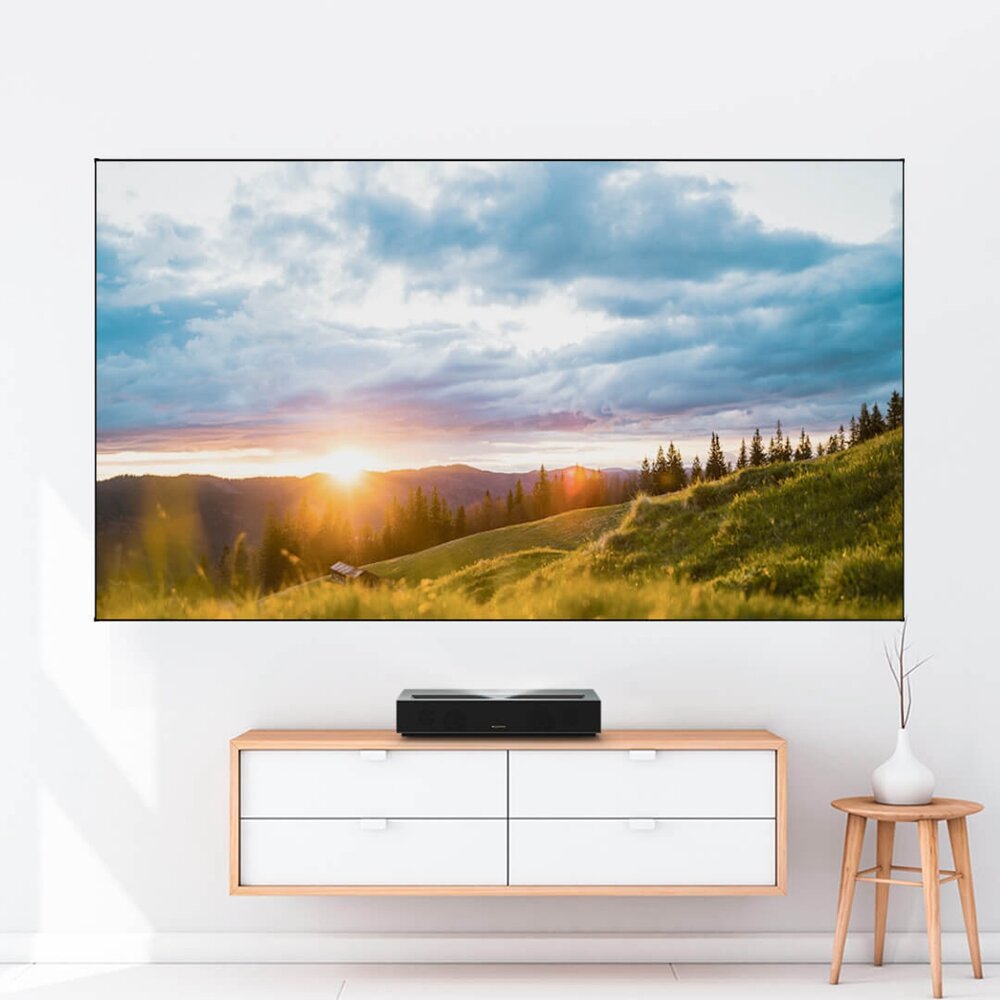 Black grid anti-light screen is designed for reflective ultra-short focus projection design curtain, that is, we often say laser TV, in the screen has tens of thousands of prismatic triangular projections, the top of the black absorbing layer, can absorb the ambient light above the screen; the bottom of the white reflective layer, can be used to reflect the ambient light below the screen, so as to achieve anti-light effect. Usually the black screen is hardened to protect the prism of the screen surface, Fengmi's curtain is more flexible and easier to enter the home, while the screen gain effect is increased by 40%, blocking 90% of the ambient light interference. Ultra-narrow bezel design, specifications for 100 inches, ratio of 16:9, the basic universal market for all laser TVs.