Xiaomi Fengmi Vogue Peak Meter Projector - Coupon
Banggood Coupon:  BGXEFM531  Price: $660.77 Time: 2020.05.31 HK warehouse
Xiaomi Ecosystem wemax Fengmi Vogue 1500 ANSI lumens smart Home Theater Projector
Today the eco-network Xiaomi presented another novelty – it is a projector Xiaomi Mi Vogue Edition. This product was created by Fengmi company. This organization specializes in the production of projection equipment. The approximate cost of the goods is $799.99. This is quite a low price, if we take into account the rich range of functional capabilities of the device. Earlier the basic version of Mi Projector was presented. This model provided the maximum quality of the projected image, but the size of the device was too cumbersome.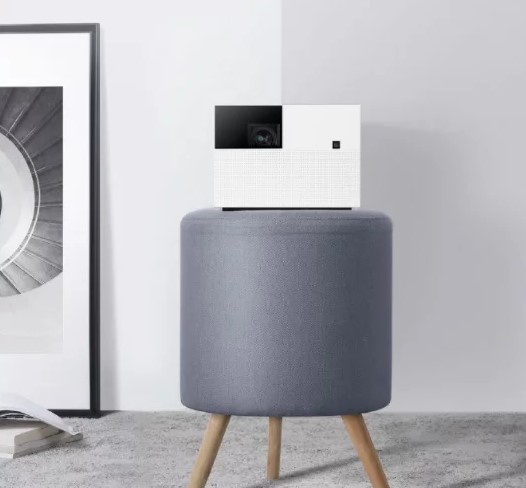 That's why the manufacturer has released a lightweight version of Vogue Edition. The projector is designed for a wider audience. Support for 4K is gone. The new Fengmi Vogue Peak Meter Projector provides an image projection in 1080p resolution. Brightness level is reduced to 1500 lumens. In the basic version we were offered 9000 lumens. Xiaomi Vogue Edition projector supports Fengmi FAV image optimization system. This technology improves brightness, sharpness, color palette and other indicators.
The developers have also implemented an updated algorithm of graphics processing. It provides efficient recognition of all details of a graphical object. So the image becomes clearer. Projection equipment has undergone significant optimization, which has reduced the delay in streaming content through the HDMI interface. Delay has been reduced by 50% when compared to previous models.
A high level of performance is provided by the T972 processor. The maximum clock frequency of this chipset is 1.9 GHz. Electricity consumption has been reduced by 55%. The device works under the control of the MIUI user interface.