Xiaomi Fengmi Vogue M135FCN Intelligent DLP Projector
Xiaomi is launching a new product, the Fengmi Vogue M135FCN mini-projector. It has a native 1080P resolution, a brightness of 1500 lumens and a voice remote control.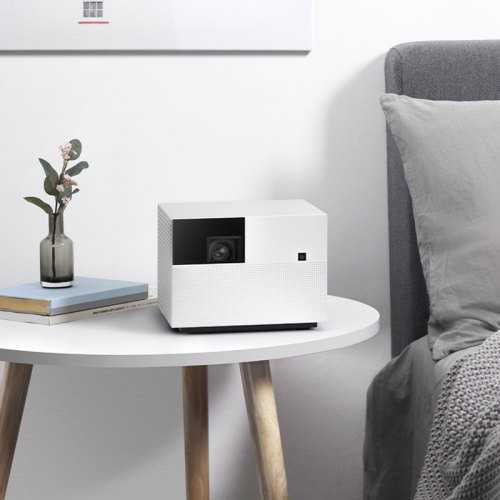 The Vogue M135FCN is in the form of a white cube (200 x 200 x 148 mm). The lens of its optical unit is protected by a layer of Corning Gorilla Glass which will prevent scratches and an anti-reflective film to allow the passage of light without any distortion.
It has two HDMI outputs (1 ARC to connect to the Smart TV), two USB 2.0, 3.5 mm, SPDIF, Bluetooth, Wifi and Ethernet port outputs. This new device from Xiaomi integrates Feng Advanced Video (FAV). This is an algorithm developed by Fengmi to improve brightness, color gamut and color reproduction, as well as to reduce the latency of the HDMI signal, ideal for enjoying your favorite games to reach only 40 ms delay in this mode.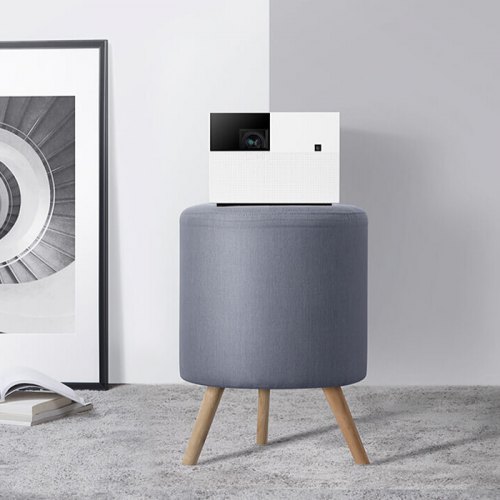 For starters, this xiaomi projector arrives with FAV (Feng Advanced Video). We talk about an algorithm developed by Fengmi and that manages to improve the color range, color reproduction, brightness … And what is better: it also reduces the latency of the HDMI signal, so the new Fengmi Vogue is an ideal model to connect it to a desktop console. It does not exceed 40 milliseconds of delay with the game mode activated.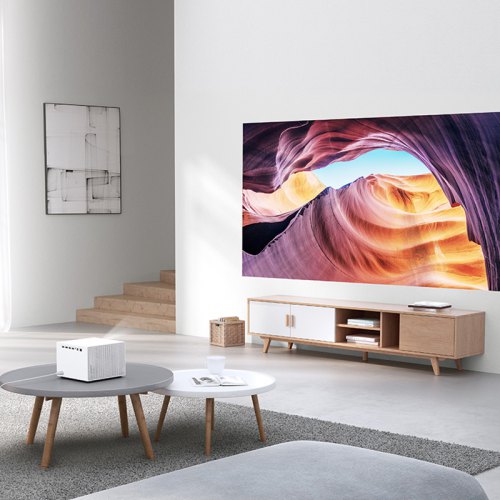 It has HDR10+, as well as support for Dolby Audio and DTS. The projection ratio of the objective is 1.1: 1. The Fengmi Vogue projector uses the first Amlogic T972 chip, the highest frequency of 1.9 GHz, allows a gain of 63% compared to the previous generation, while reducing power consumption by 55%, it supports 8K video decoding.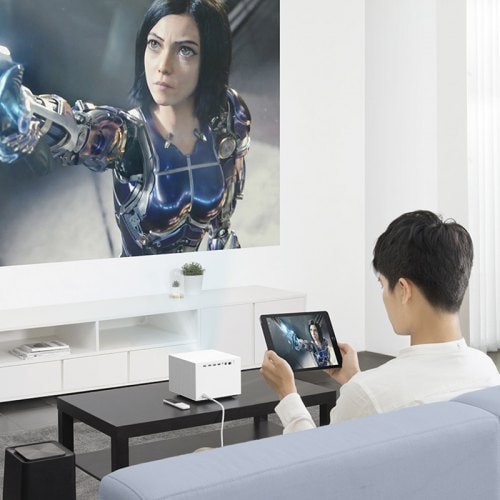 And, more and more users doubt between buying a projector or betting on a Smart TV. One of the great buts of the first solution is the installation necessary to have it in condition. Well, this new Xiaomi Fengmi Vogue M135FCN projector is ideal for those who do not want, or can not hang your projector. It uses the same MIUI TV system as the UST and Xiaomi TV laser projectors. It should soon be marketed for import from China at a price below $900.