Fengmi 4K Cinema Laser Projector 150 Inch ALPD Light Source 4K 3D MIUI TV Projector
The Fengmi 4K Cinema Laser Projector uses 4K resolution, which is four times more sharp than 1080P. It still has a sharp and clear picture under the 100-inch screen. And it also uses Texas Instruments (TI) custom DLP digital light processing technology, the picture performance is clearer and brighter, the details are rich and realistic, and the reduction is higher.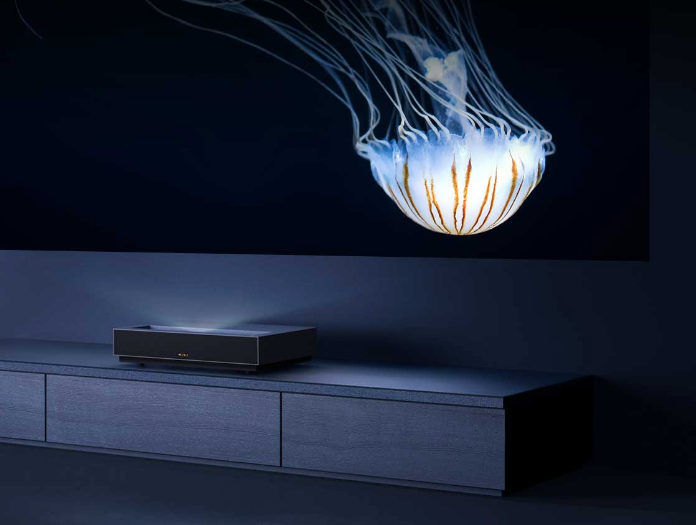 The Fengmi 4K Cinema Laser Projector has a light source with 5000 lumens and a picture brightness of 1700 ANSI lumens (highlight mode). Can be comparable to the theater's 3000: 1 native contrast, with HDR10 decoding, the dark details can also be seen clearly, the picture is more clear.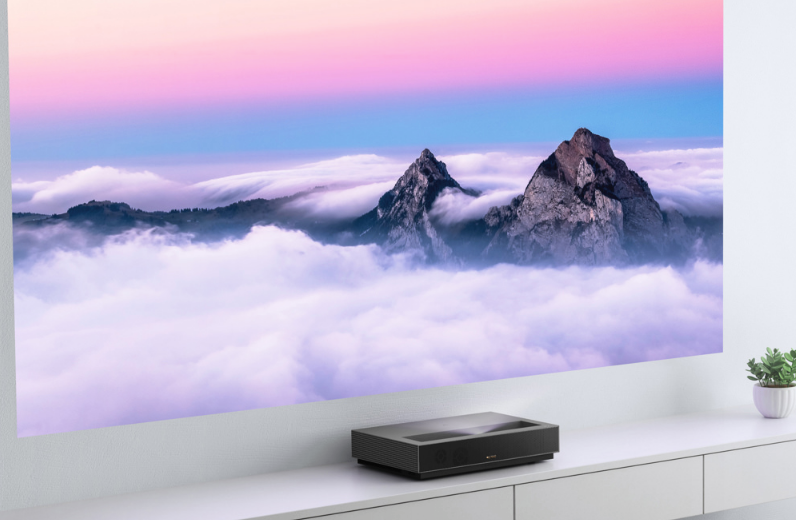 It features a large depth of field ultra-short-focus lens of 0.233:1, which can be projected onto a TV cabinet to project a large screen of more than 100 inches. The new ALPD°3.0 laser fluorescence display technology, combined with a red light ratio of 16-18%, makes the reproduction of characters and natural colors more realistic. The light source has a service life of more than 25,000 hours and can watch more than 10,000 movies (2 hours calculation).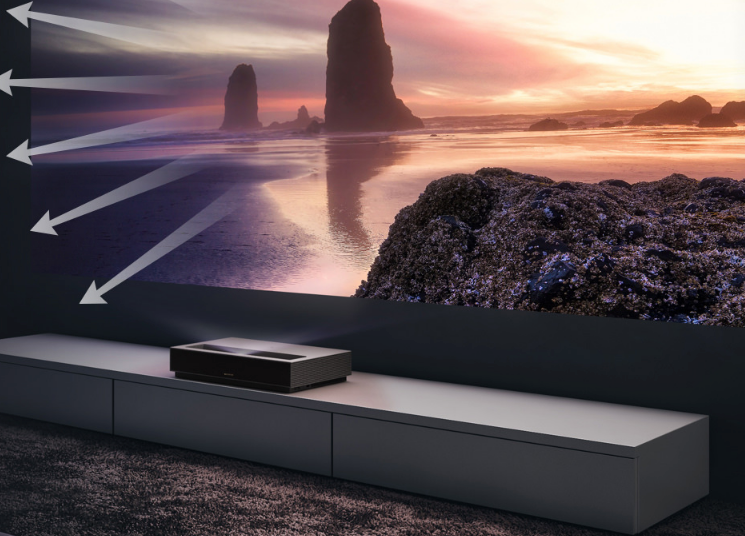 The Fengmi 4K Cinema Laser Projector uses the principle of diffuse reflection, with less blue light and no glare, effectively reducing the radiation and visual fatigue of the human eye. The infrared sensor body sensor is equipped on both sides of the lens. When someone approaches, it will instantly reduce to the minimum brightness to avoid visual damage.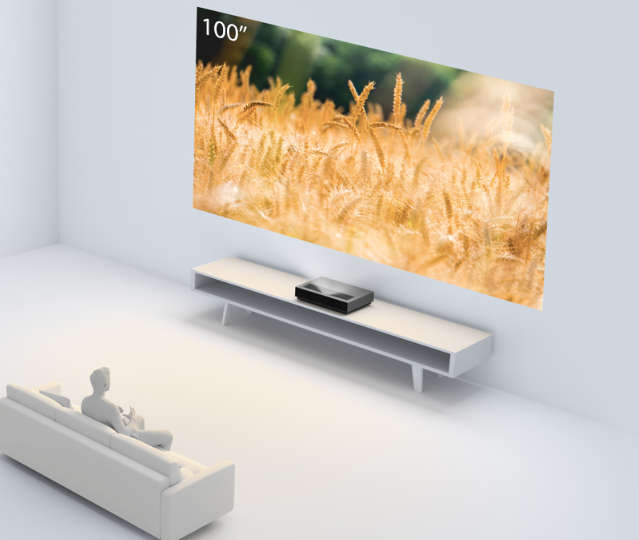 The Fengmi 4K Cinema Laser Projector's fuselage is designed with a floating vision that allows the body to float "floating" on the support plane. The elegant lime-tone, breathable lamp-type independent power switch makes the switch machine work more intuitive and arguable.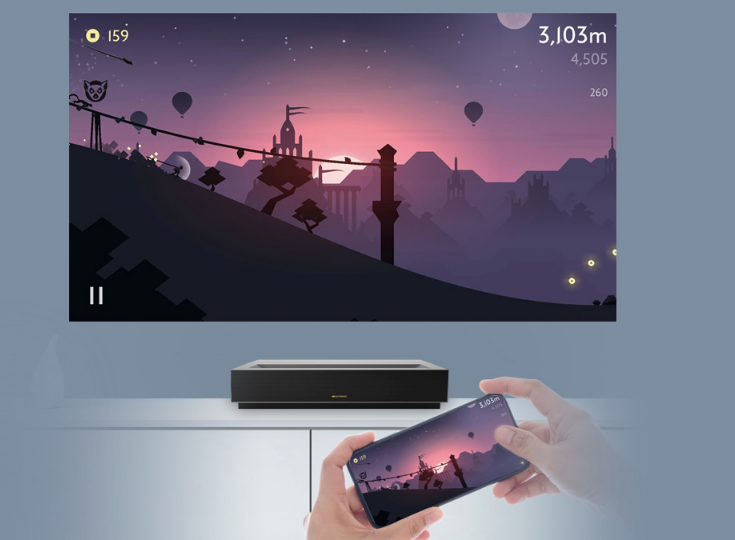 In terms of content, like the Xiaomi TV, it is equipped with the MIUI TV system, which includes a large amount of video resources for Xiaomi video. A large capacity of 64GB of storage is preset, and more APPs can be installed.