XIAOMI Wemax Fengmi Smart M055FCN DLP Home Entertainment Projector
From the original box-type TV to the later big-screen TVs and ultra-thin TVs, the form of televisions has been evolving. Accompanying it is the development of diversified display technologies from 720P to 1080P to 4K. New display technologies such as quantum dots, ULED and OLED have pushed the industry to the top again.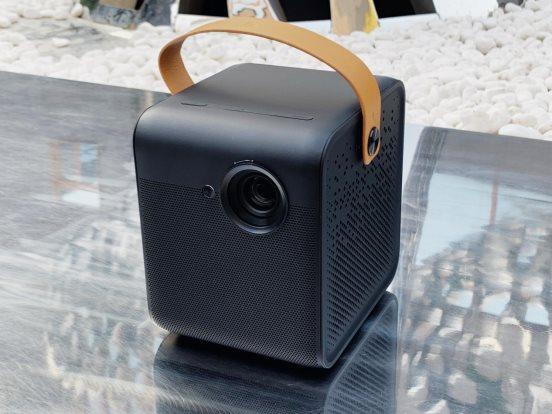 But the inventors' ambitions go far beyond this. Their thinking is like inserting flying wings and bringing new imagination to the industry. In July 2019, Wemax Technology launched the Fengmi Smart M055FCN Projector (It is called Xiaomi Wemax Smart DMD Projector at Banggood). From eager to acclaim, the "Far" is no longer far away.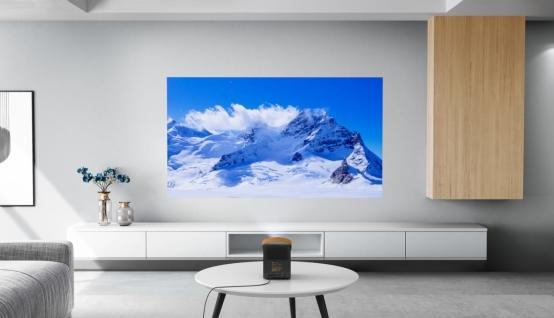 The Fengmi Smart M055FCN is a laser TV with short focal length projection. It only needs one wall to cast a hundred-inch high-quality picture, which satisfies the people's appeal of "moving the theater home" to a certain extent, and It is a combination of movies, TV, games and music.
The Fengmi Smart M055FCN is a minimalist style with a metal case and fabric finish that combines the perfect fit with the softness to give the projector a pretty look. In addition, this projector is the leader in short focal length projection, with a projection ratio of 1.2:1, can easily cast 40-200 inches of viewing images by adjusting the distance, watching movies, watching TV, doing display, playing Games, watching "starry sky", everywhere are "big scenes."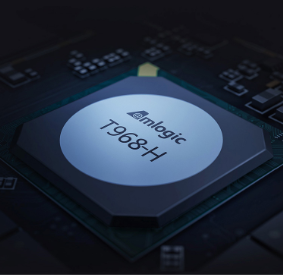 The Fengmi Smart M055FCN uses the Amlogic T968-H high-performance TV-class chip for superior system performance and image processing. And it's certified Dolby Atmos technology that delivers a powerful immersive listening experience to moviegoers with more natural, realistic sound. In addition, it is also equipped with MIUI TV system, including a large number of video resources, just say the demand, you can open your audio-visual feast with one click.
The official parameters of the new Fengmi Smart DLP projector show a brightness of 550 ANSI lumens, while many of the same products using the same size DMD projection chip have a brightness rating of 750 ANSI lumens or even higher.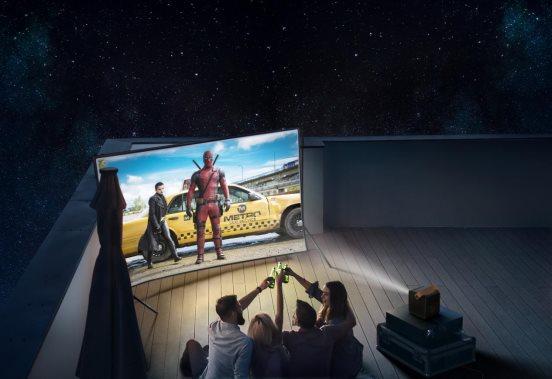 It can be said that the Fengmi Smart M055FCN projector achieves the technological service life in the field of laser projection through the ultimate insight and deep analysis of the modern human lifestyle, and even the product goal of technology leading life. It can meet the multi-faceted needs, and the laser projection without too much physical space is not only the current fashion, but also the future trend. Coupled with the continuous help of 5G, virtual reality and other technologies, laser projection will be increasingly sought after by modern people.