[Newest Version] Fengmi 4K Cinema Pro Laser Projector With 2400 ANSI lumens, 150 inches for a new viewing experience with a large home screen
In May last year, Xiaomi crowdfunded the Fengmi 4K Cinema laser projection TV, priced at $1900, with the slogan "100-inch TV, only 1/10 price", and stressed that the product can make small rooms can also have 4K laser giant screen theater.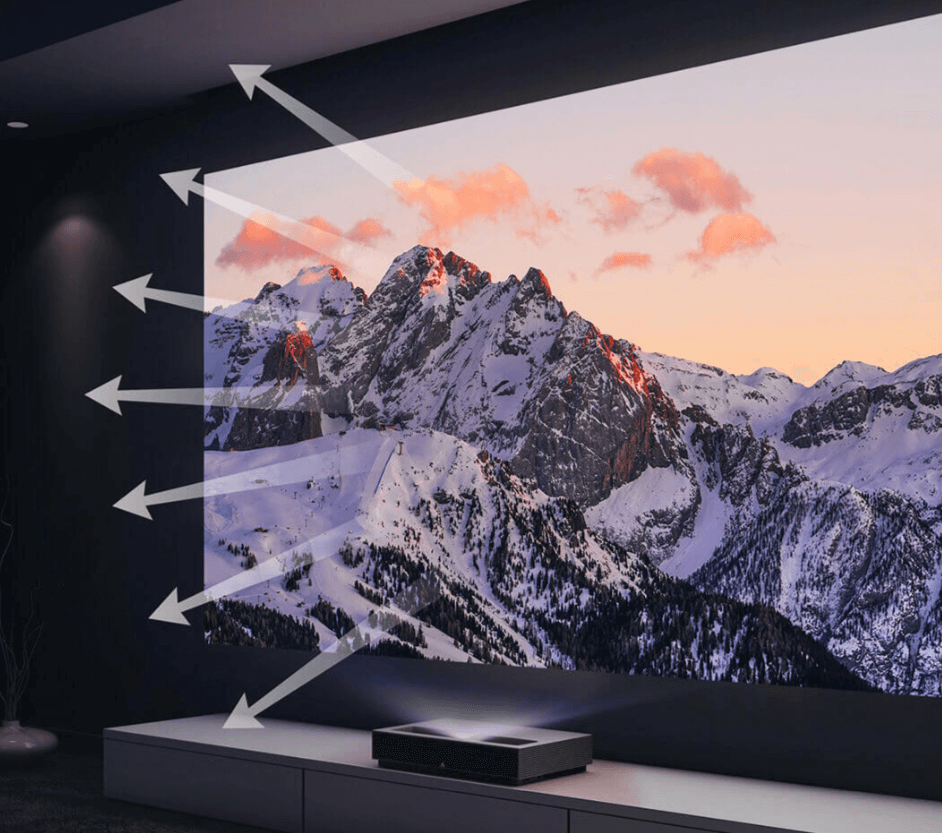 A year later, the newly upgraded Fengmi 4K Cinema Pro has also been released and is currently available for pre-order at Xiaomi Artifacts for $2100.
As an upgrade, the Fengmi 4K Cinema Pro's picture brightness is increased from 1700 ANSI lumens to 2400 ANSI lumens, and the projectable size is increased from 100 inches to 150 inches.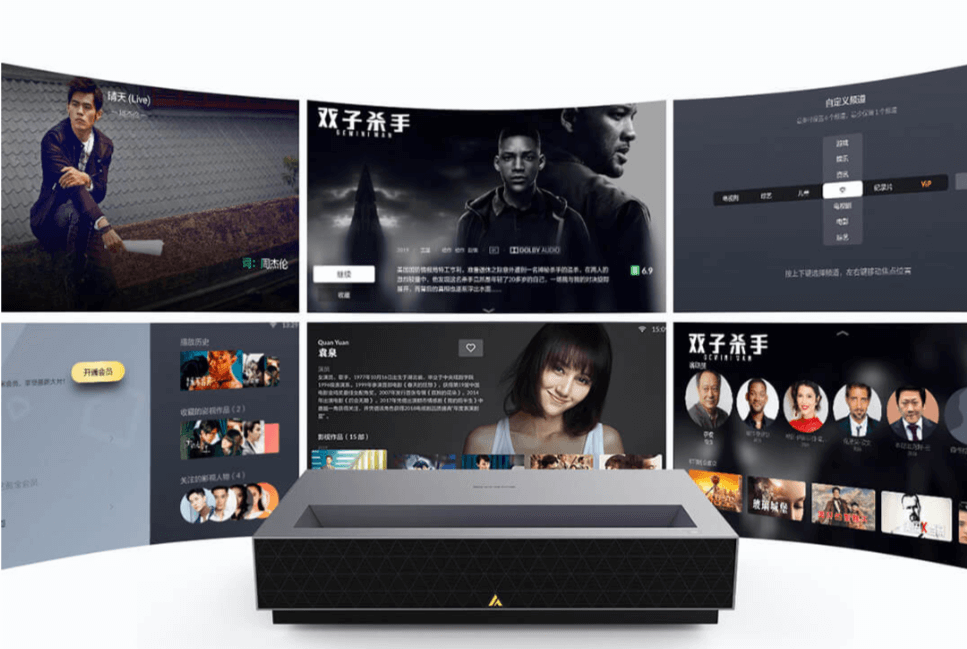 It uses 4K resolution, four times clearer than 1080P, 150 inches of large screen format still presents a sharp and clear picture. The Amlogic T972 is a high-performance chip with a maximum main frequency of 1.9GHz, which is 63% better than the previous generation projection chip T962 and 55% less power consumption, and is the first to support 8K video decoding.
3 HDMI 2.0b ports can be used to connect hard disk player, USB flash drive, game host, computer and so on.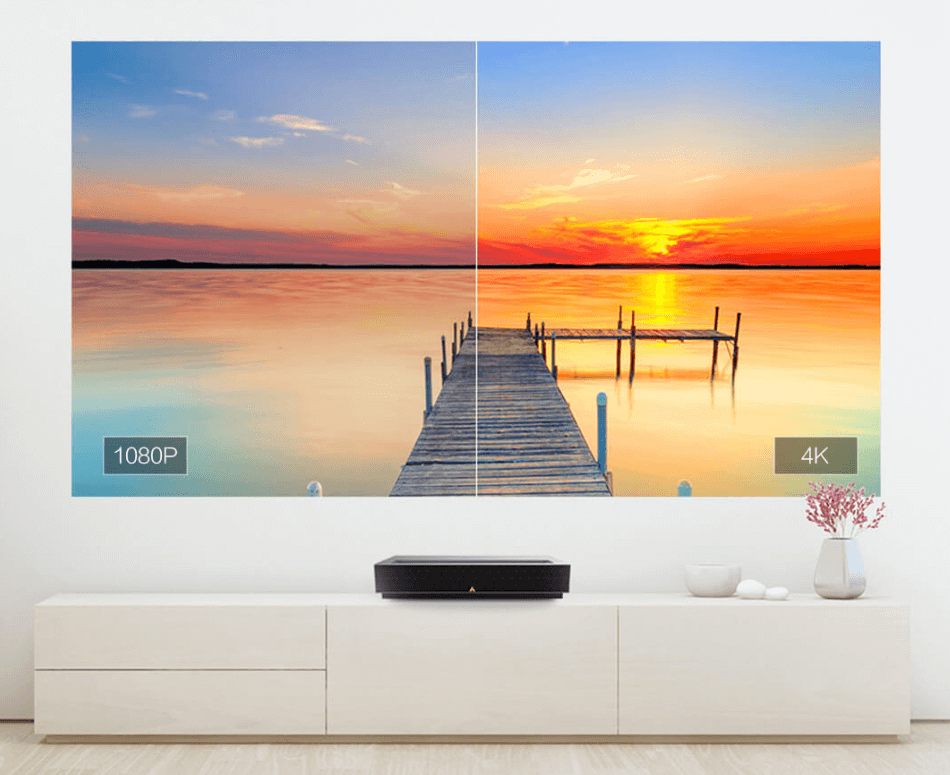 It features a large 0.23:1 depth-of-field ultra-short-focus lens designed to project 80-150 inches of oversized images when placed on a TV cabinet. With the new Wemax Technology ALPD°3.0 laser fluorescence display technology, up to 16-18% red light ratio, people and natural color reproduction is more realistic. The light source has a lifespan of over 25,000 hours and can be used to watch more than 10,000 movies.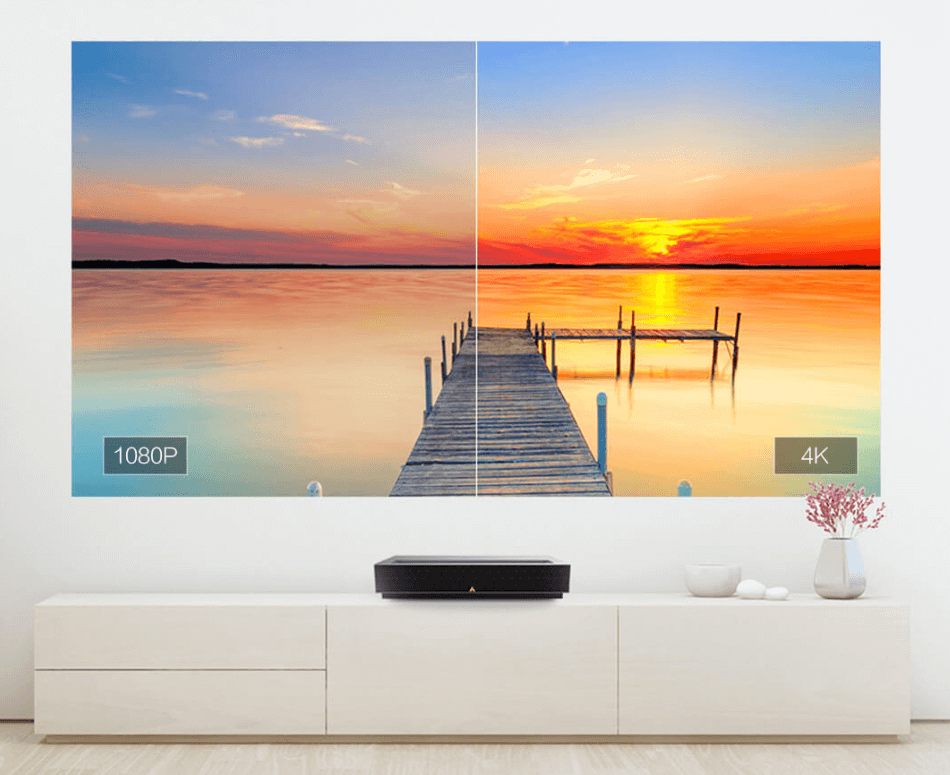 In terms of exterior ID, the Fengmi 4K Cinema Pro laser projector features a hovering visual design that allows the body to "float" on a support plane as if it were cut as a whole.
In terms of content, Fengmi 4K Cinema Pro no longer uses MIUI TV system, but its own FengOS system, which supports customized home page, full-screen content preview, intelligent voice recognition and other functions.