Xiaomi HIMO Z20 20 inch electric bicycle
On April 1, HIMO solemnly launched two Z-series fully folding electric vehicles. This new launch means HIMO has a more stable position in the field of light electric and light travel. We will wait and see if there are more Z-series products to be launched in the future. What are the points worth paying attention to in the Z20 and Z14 folding electric power bicycles launched by HIMO this time?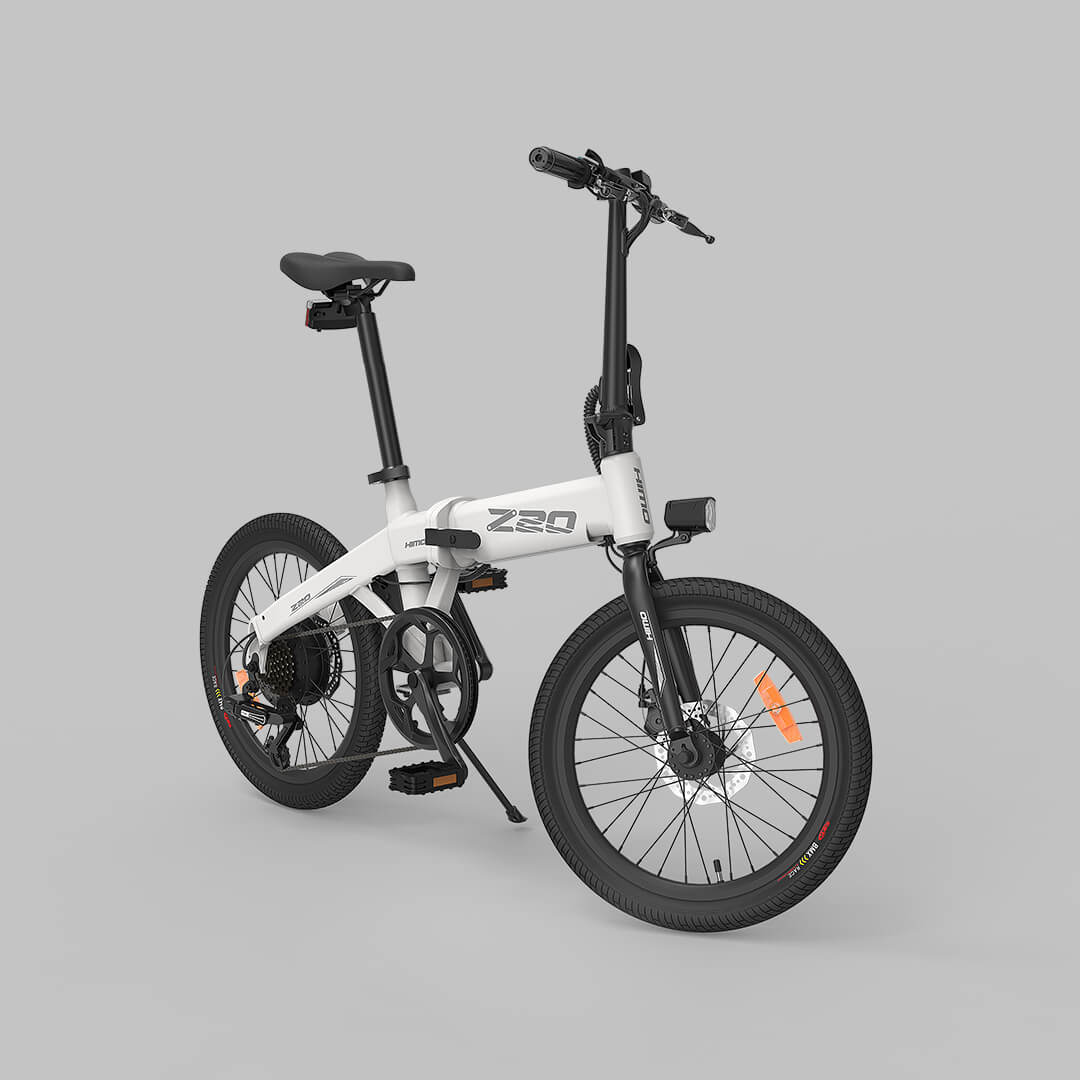 High Definition Liquid Crystal Instrument, Multiple Hybrid Mode Switching
HIMO Z20 uses high-definition liquid crystal meters. The data are clearly visible in the sun. The waterproof level can reach IPX7. The riding data are monitored in real time, including speed, electricity quantity, riding mileage, fault reporting, etc. The riding dynamics are grasped in real time. At the same time, the whole vehicle provides two kinds of power, electric power and human power, and provides three riding modes of electric power, human power and electric assistance. It is an electric vehicle as well as a bicycle.
The battery life of electric assistance can reach 80KM, and the pull-out design is flexible to charge
The 18650 power lithium battery equipped with HIMO Z20 electric bicycle weighs only about 2.5 kg. Girls can lift it with one hand. The battery is hidden in the main girder of the frame. The detachable pull-out design solves the problem of inconvenient charging. After all, not all complete vehicles can be easily moved upstairs. At the same time, the hidden design can also solve the problem of theft prevention and is safe and reliable. The battery capacity is 10Ah, which can provide up to 80km of electric power range. Urban commuters can basically charge once a week.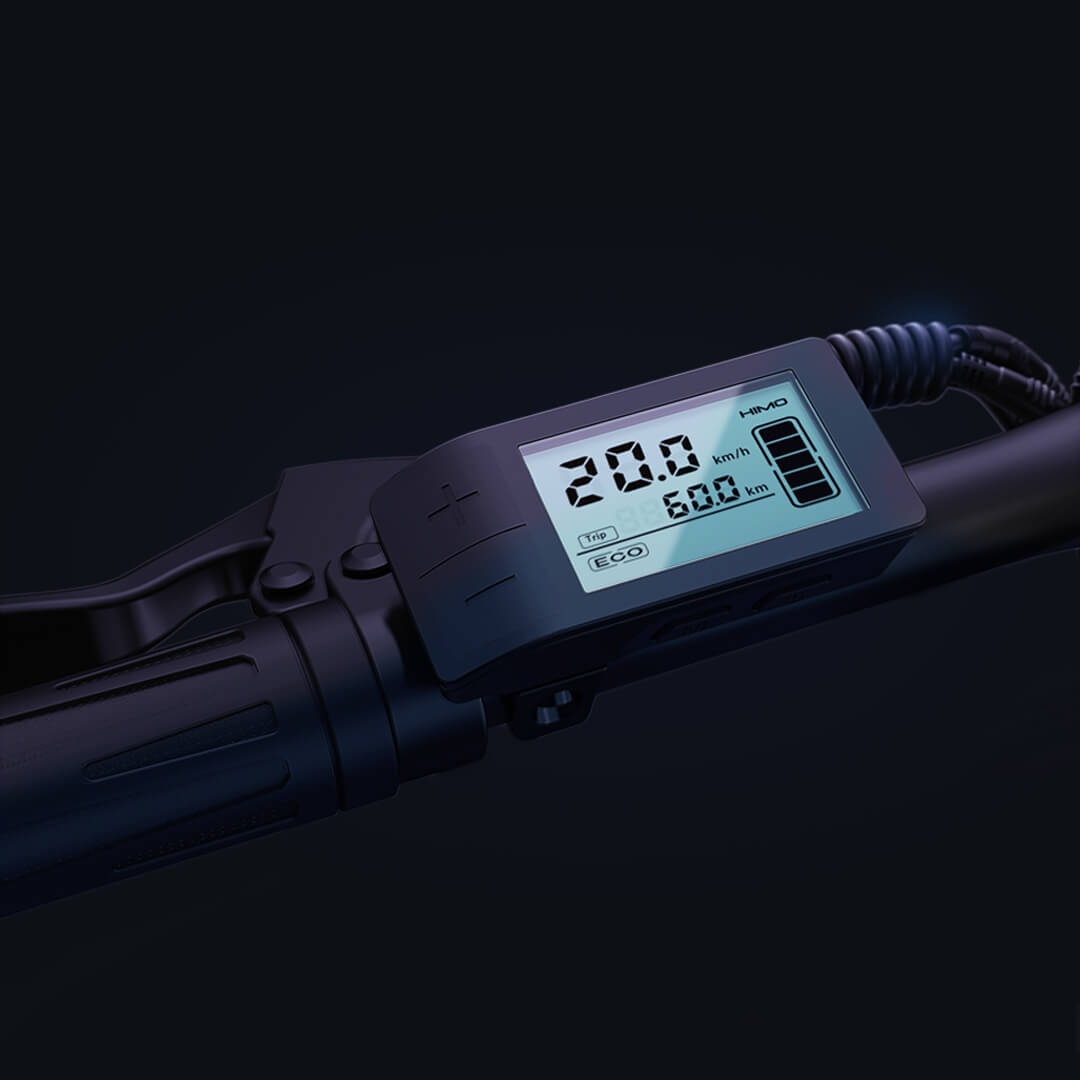 All-aluminum alloy frame, waterproof inner wiring, three-section folding design
It adopts an innovative built-in battery box design, which is closely connected with the vehicle body. The lightweight aluminum alloy frame and waterproof inner wiring design bring simple and elegant visual effects. The handlebars, middle folds and pedals of the whole vehicle can be folded at three places, and it only takes about 10 seconds to stretch freely. The folded whole car can be easily put into the trunk, entered into elevators and offices, and stored at will.
Shimano 6-speed transmission system
The 6-speed Shimano speed change system is simple to operate and easy to use. The riding speed is changed by adjusting the size of the front and rear tooth discs to ensure more convenient speed change.
Double disc brake system with selected CST tires
The front and rear double disc brake system has sensitive operation hand feeling and easy control of braking force. At the same time, CST patented tires with high wear resistance and super grip are selected to effectively reduce friction and prevent sideslip. The engraved deep water patterns can improve the operation ability of the road surface in rainy days and ensure smooth driving and safe braking.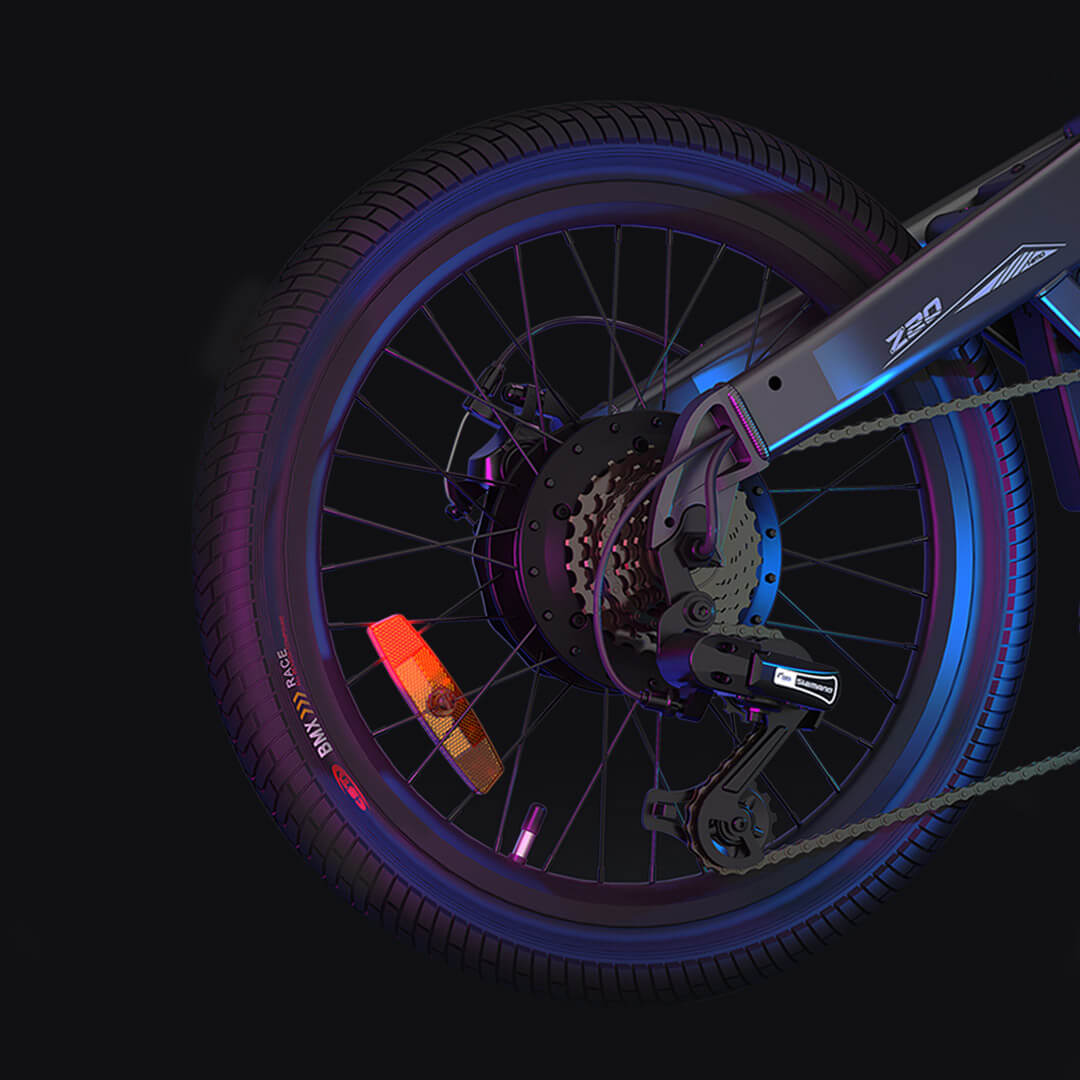 "Egg" Configured by Electric Vehicles: Car Pump, Front and Rear Double Mud Version
The portable pump is cleverly hidden in the saddle tube and can be used as you take it. At the same time, it is equipped with two versions of mud version, which can switch between sports and commuting at any time, showing the aesthetic feeling of modeling.
20-inch wheel diameter, available in grey, white and champagne gold
The model of Z series products is named after the wheel diameter size. HIMO Z20 adopts a 20-inch wheel diameter and is available in gray, white and champagne gold. It is advanced, stable and fashionable.