Original Huawei CM510 Mini Wireless Bluetooth Speaker
The Huawei CM510 Mini is an excellent wireless speaker that finds its use almost anywhere. With a compact size of 50×56.3 mm and a weight of only 112 g, it is an ideal fit for traveling. The advantage of the speaker is increased water resistance according to IPX4 certification. Do not be afraid of light rain or water splashes. You can also take the loudspeaker into the shower. It uses Bluetooth version 4.2 for audio transmission.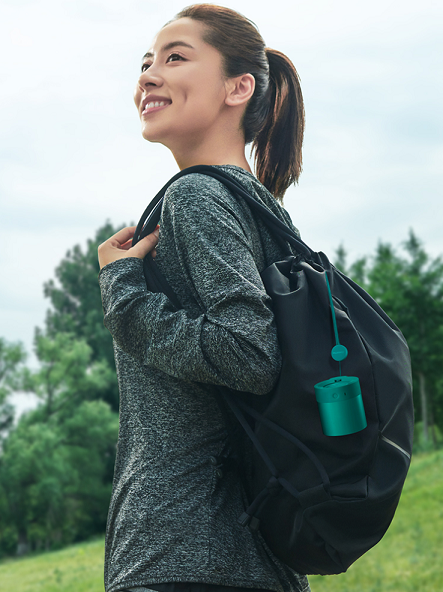 Sound quality is produced by a 40 mm diameter 3W driver. The bottom of the speaker also features a passive speaker to produce deeper tones. Overall, the loudspeaker offers loud and clear sound you like. Operation is very simple and intuitive. Charging takes place via a microUSB cable. The speaker has its own battery with a capacity of 660 mAh. In addition, the Huawei CM510 Mini can be paired with another into stereo mode , giving you even better and louder sound.