Hubao K2 Electric Scooter With 8 Inch Tire and IP55 Waterproof level
As many companies as possible want to start the electric train. Just look at the success of the scooters from Xiaomi and you will find that the market for this type of vehicle is really large and full of possibilities. Therefore, It is not surprising that hubao brings the Hubao K2 electric scooter to the market, is also coming up with its solution. This is an alternative to the Xiaomi scooter mentioned above and believe us it is more than a successful alternative. Yesterday we introduced Hubao K1.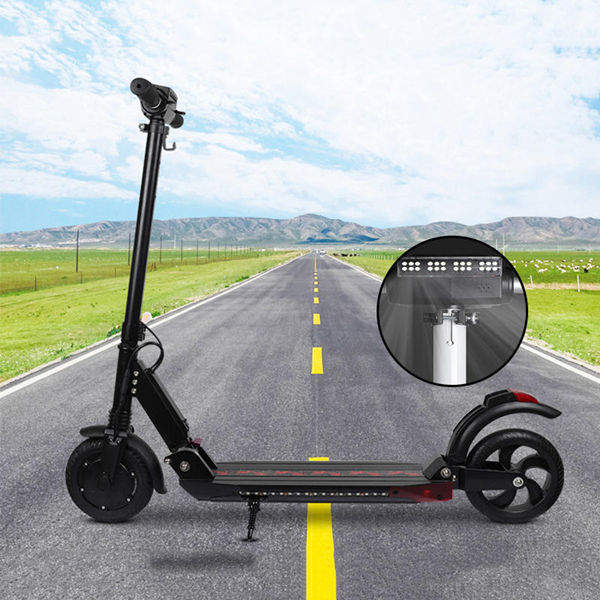 Although we often associate scooters with toys for our kids, the opposite is true for their electric versions. Evidence is also Hubao K2, which thanks to the 350 W engine can develop speeds up to 35 km/h. But it depends on who drives it. 90 kg guy was able to reach the speed of 30 km/h, much lighter girlfriend again the full maximum of 35 km/h. Everything, of course, on a flat surface. Down the hill it goes a little faster.
The Hubao K2 Scooter offers a load capacity of up to 120 kg, which is more than the Xiaomi solution. At the same time, the more powerful engine ensures more stable performance even on a gentle climb, which has made me less comfortable with the Xiaomi scooter.
The device offers 3 power modes, allowing you to respond more precisely to different situations. If you have a long and especially smooth straight ahead, switch the scooter to maximum power. However, if you are driving on a bumpy surface or need to push through groups of people, a lower-power mode that responds more slowly to speed changes will help.
The Hubao K2 is a solid scooter that has a powerful engine capable of carrying people with a more stubborn body . Thanks to the adjustable handlebar height, it is suitable for people who are up to 185 cm tall. 190 cm if you are willing to travel slightly crouched.
The biggest competitor of the Hubao K2 is clearly the Xiaomi M365, which has a better construction but is slower and offers lower load capacity. After a few weeks of use, I can say with the peace of the Englishman that I can recommend it to anyone who is interested in a similar device.