KUU X15 15.6-inch All Metal Shell Office Notebook
If you're looking for a good laptop for smart working, here's the offer for you: KUU X15, thanks to a discount code, you buy it on Gearbest for $796.68.
This computer is built with a metal shell that makes it both robust and lightweight (it weighs 1.7 kilograms). It has an excellent heat dissipation system because, when the lid is opened, part of it slightly lifts the keyboard from the work surface. This not only makes typing more comfortable, but also allows air to pass below the surface, aerating the fans. The screen is a large 15.6″ IPS panel, with Full HD resolution at 1,920 x 1,080 pixels. The bezels are also very thin (5mm), which makes the frontal coverage 89%.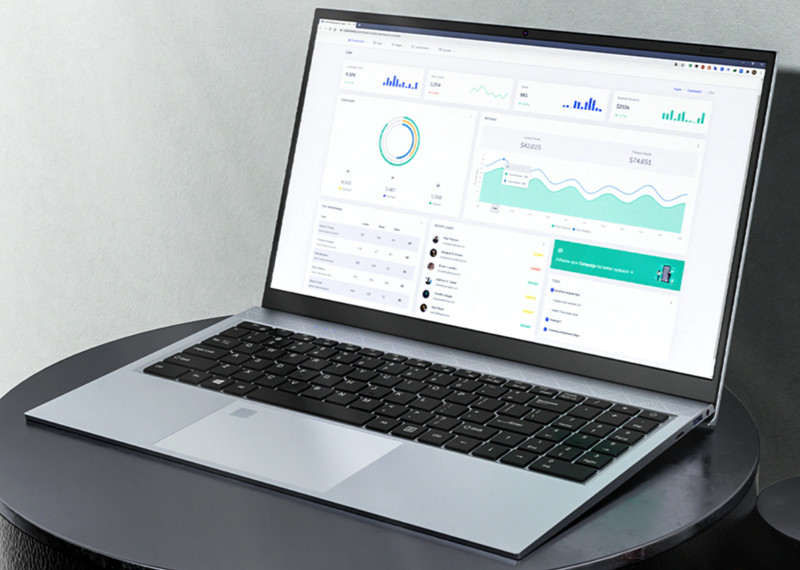 As for power, it mounts a quad-core Intel i5-1035G4 processor at 3.7 GHz, flanked by 16 GB of DDR4L-type RAM and Intel UHD graphics card. It's equipped with Dual Band WiFi chips, at 5.0 GHz and 2.4 GHz, Bluetooth 4.2 and a fingerprint scanning sensor to securely unlock the machine. Inside is a 5,000 mAh battery that promises 5 to 8 hours of use on a single charge.
The SSD drive is 512 GB and is an M2-class SATA that, on paper, offers speeds of 450 MB/s read and write. It mounts a stereo speaker system and the keyboard is a full-size QWERTY with a numeric keypad: it is backlit and brightness can be adjusted, which allows you to work easily even in the dark.
From the point of view of connectivity, it offers a microSD slot for memory expansion, two USB-A 3.0 type ports, a 3.5mm audio jack input, the proprietary port for charging, an HDMI socket and a USB-C input that can eventually also recharge the battery in the absence of the original charger (or, perhaps, with a powerbank).