LAOTIE FT5 20in Fat Tire 48V 10Ah 500W Folding Electric Moped Bike
Laotie is a brand that used to be known for their electric scooters, however, recently it looks like they have added an electric bicycle to their line. This is the LAOTIE FT5, an electric bike with a FatBike look, the first in the Chinese manufacturer's portfolio, which stands out for its design and high autonomy. I also wrote about Fiido on my Priceboon, I even tested 2 foldable electric bikes with a similar look ( D11 and D4s ), but I must admit that this model looks extremely good.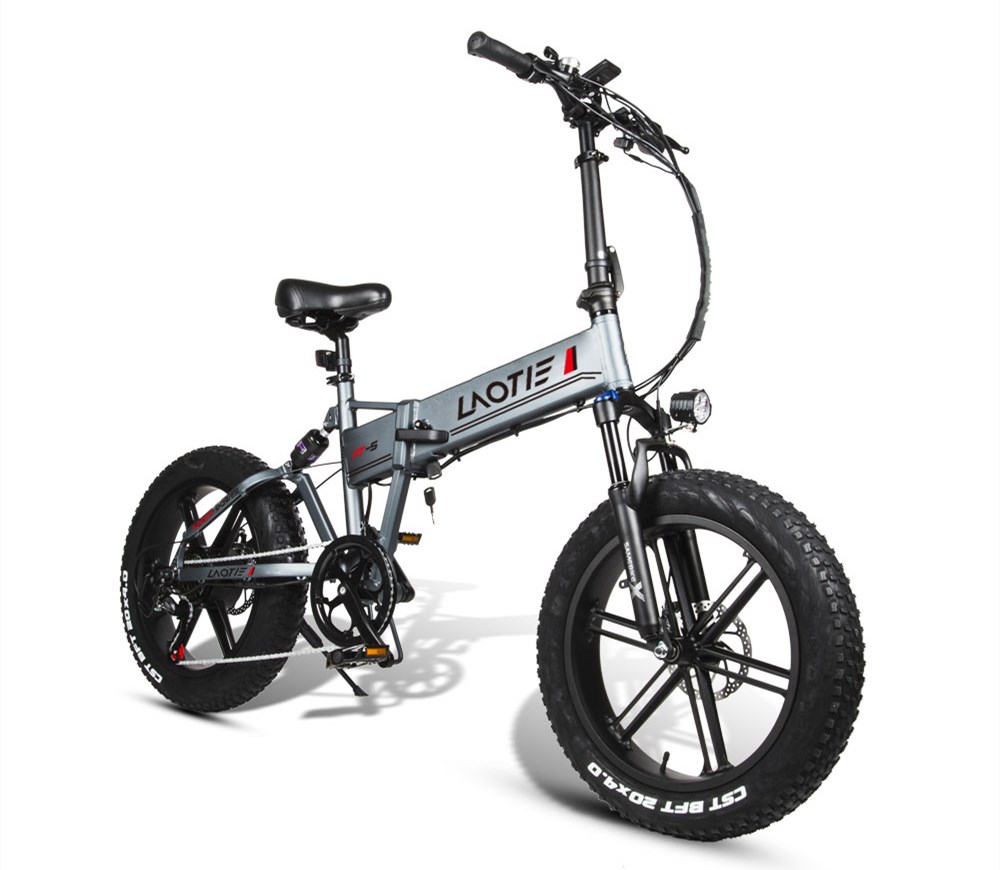 LAOTIE FT5 is a bike designed to be used in all seasons and on all types of terrain. It features its own 20-inch aluminum rims, which come equipped with a set of 4-inch-wide CST tires, with which it can easily pass over uneven surfaces while ensuring increased comfort.
Also for comfort, the bike is provided with suspension on the front wheel as well as the rear. The transmission consists of a 52-tooth single-blade gear (model KMC Z7), plus a Shimano 7-speed gearbox. The brakes are mechanical, on the disc.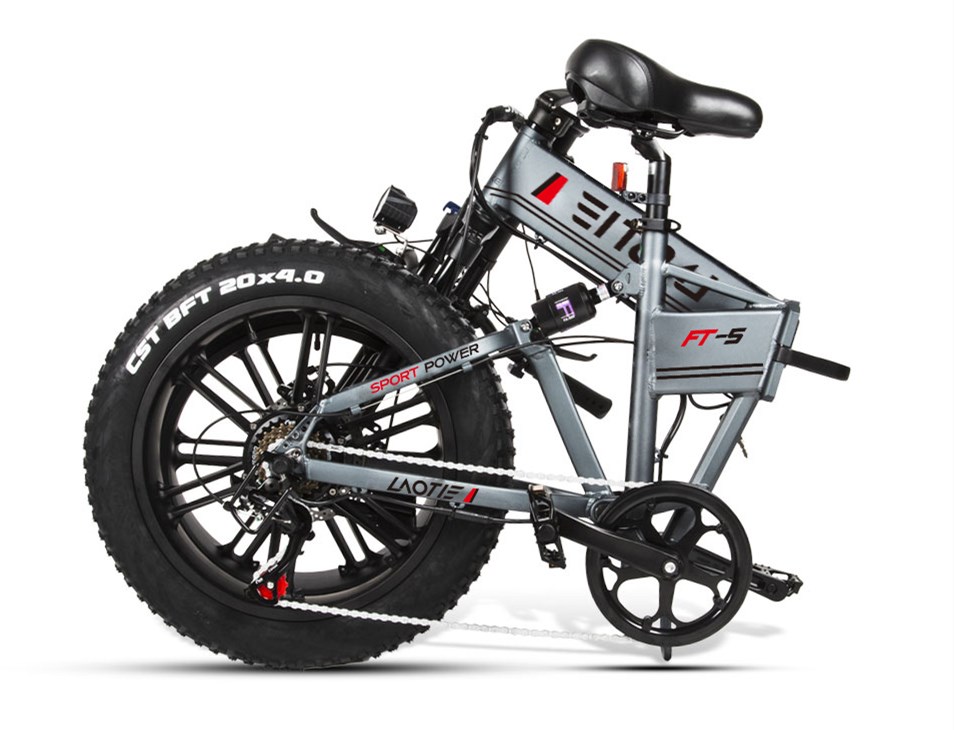 The bike is equipped with headlight, horn and a small display where information on battery speed and capacity is displayed. Like most electric bikes in this price segment, the LAOTIE FT5 has 3 modes of operation: assisted (the engine helps you pedal easier), fully electric (the bike becomes a moped) and manual (used as a regular bike). It weighs 33 kilograms, so it's not exactly a bike to put in the trunk of the car too often, even if it is foldable.
The motor power is 500W. The maximum speed it can reach is 35 km/h, but the limitation can be eliminated, thus reaching a maximum of 40 km/h. Regarding autonomy, the manufacturer promises up to 80-90KM when used in PAS mode and 35-45km Pure Eelctricity Mode. The battery has a capacity of 48V 10AH, is removable and fully charged in 6 hours.