LAOTIE® L8S Pro 52V 2400W Dual Motor Electric Scooter
At the end of January 2021, LAOTIE released two attractive electric scooters, both of which are upgraded versions of last year's popular models. For example, I introduced you the L6 Pro yesterday, and today, I will continue to recommend the L8S Pro, a new product. As the name suggests, the Pro version usually does not change in design, but only in the size of the motor and battery capacity.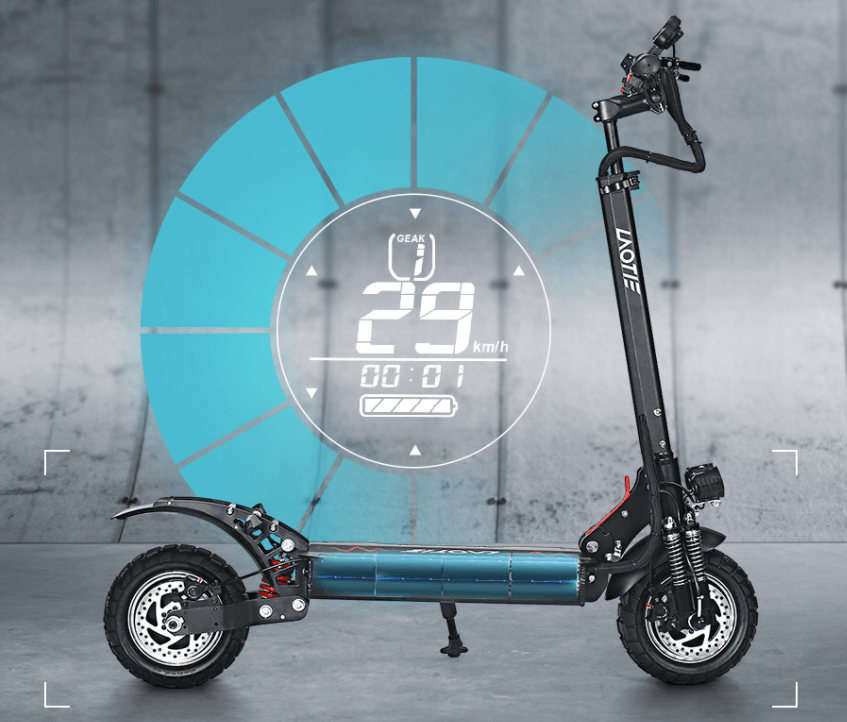 Thanks to the high-quality aluminum body frame, even if you weigh up to 150 kg, you can stand on top of LAOTIE® L8S Pro without any pressure. That's how strong it is, robustness and durability are essential attributes of this product. Another plus point is that it is also foldable, does not take up space, easy for you to store.
The advantage of this electric scooter is that the front and rear wheels are equipped with shock absorbers, so you can adjust it freely. Whether you prefer a stiffer suspension or a softer one, you can easily make adjustments.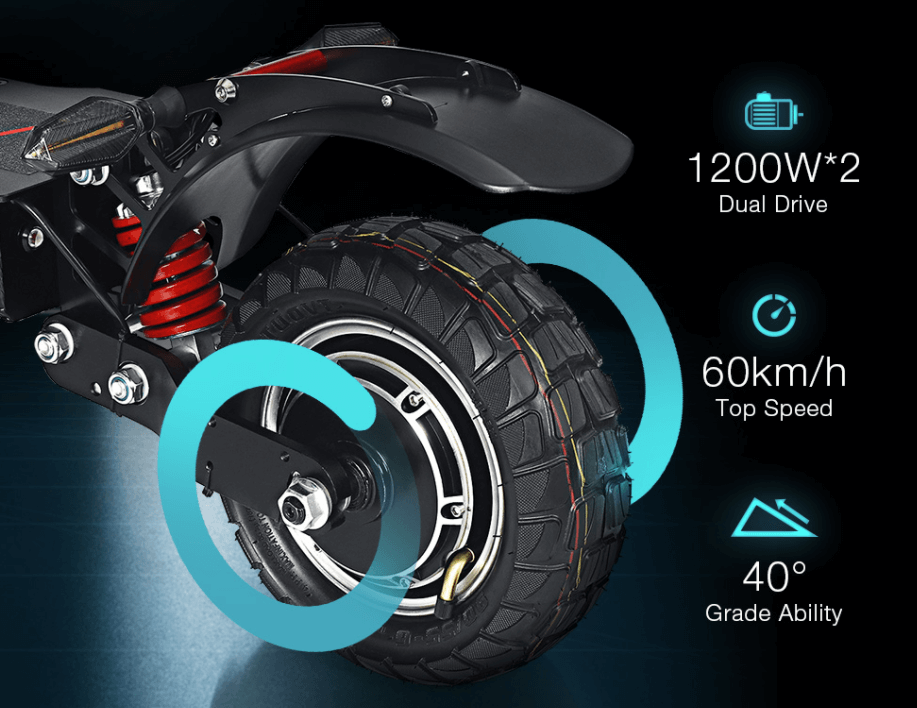 Likewise, in terms of safety, the L8S Pro electric scooter features a high-quality hydraulic brake that quickly brings the speed down at high speeds, and the descent is smooth, without the tires sliding irregularly or the driver falling forward. In addition to the hydraulic brake, it has an electronic brake where you can also set the strength of the brake.
If you want to ride it at night, no problem at all, don't worry about the lighting. We can find it equipped with 2 front headlights that can surprisingly illuminate a few hundred meters ahead. Also, what's more exciting is that there are two important turn signals on its rear wheel that can emit a flashing red light.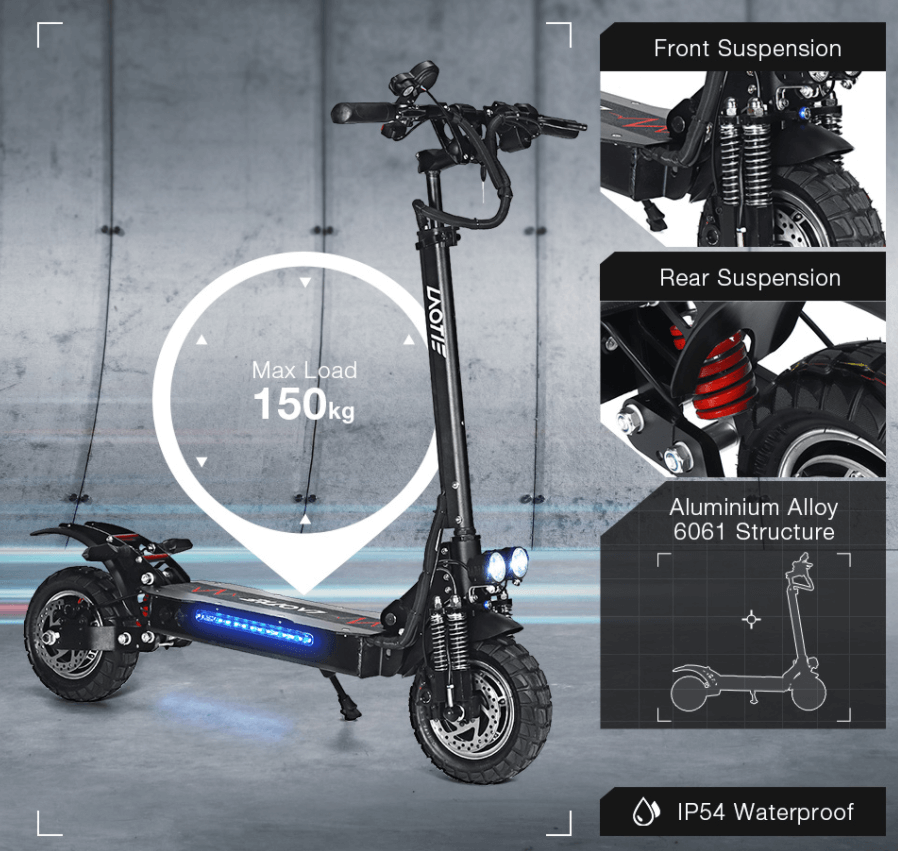 The LED dashboard is an important part of an electric scooter, especially if it is equipped with a large motor. We know that the LAOTIE® L8S Pro is a motor with 2400W and can travel up to 60 km/h. So it is necessary to let the rider know the speed display and the mileage ridden in real time.
It is worth mentioning that if you want to charge your mobile device while riding, no problem at all, the designer has equipped the panel of the pedal with a waterproof USB port for charging output. This detail of the design seems very humane.