MINISFORUM UM340 is a new model of mini PC with Ryzen!
Chinese manufacturer MINISFORUM has released a mini PC "UM340" equipped with AMD Ryzen 5 in the CPU. The UM340 is a new model of the "Mini PC equipped with Ryzen" that has been developed starting with the "MINISFORUM DMAF5" which was a huge success in crowdfunding in 2020.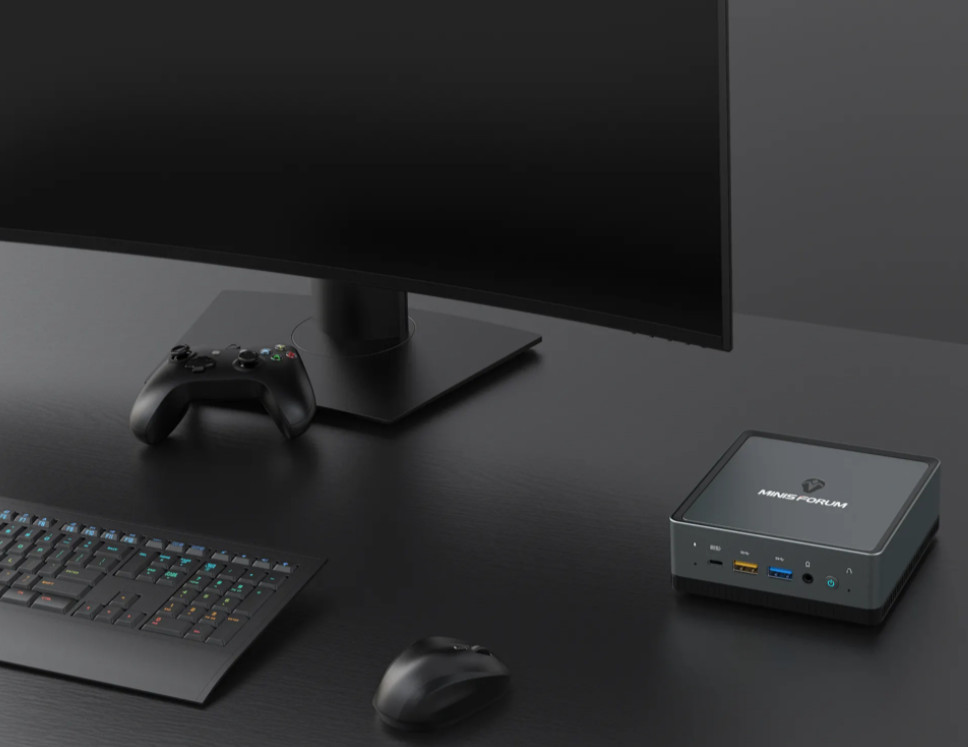 We have reviewed MINISFORUM's mini-PCs many times, and the UM340 introduced here can be said to be a product of the same lineage as the UM300 and UM270 reviewed in the past, but with a different CPU.
It is equipped with a Ryzen 5 3450U CPU, which is the first time for Win32 to use this CPU. The manufacturer has some performance data for reference.
This means that it is a good match for the 8th generation (Kaby Lake-R) Core i5 and 10th generation (Comet Lake) Core i3, with the graphics performance being a notch higher.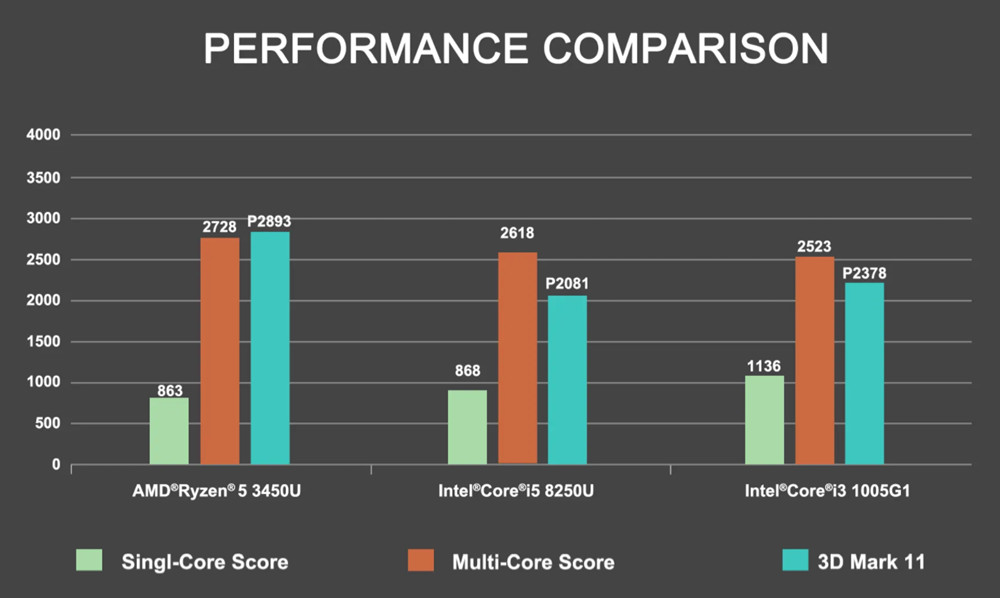 RAM and storage can be selected in combinations of 8GB/256GB, 16GB/256GB, and 16GB/512GB, but DIY expansion and replacement is easy, with up to 32GB of RAM and SSD replacement for storage, as well as 2.5″ SATA SSD or HDD. For storage, in addition to SSD replacement, 2.5″ SATA SSD or HDD can be added. By the way, I'm using a product called "MINISFORUM H31G", and the standard RAM is 8GB, but I keep using it with 8GB after all, thinking "I'll expand it if I feel it's not enough". It might be a good idea to choose the lowest configuration at the beginning with the assurance that you can expand it later.
In the communication area, it supports Wi-Fi 6 (ax standard) and has two wired LAN ports. Not only can it connect to multiple networks, but according to the manufacturer, "software routers (OpenWRT/DO-WRT/Tomato, etc.), firewalls, and NAT can be realized on the LAN port. …though it doesn't seem to be necessary for personal use.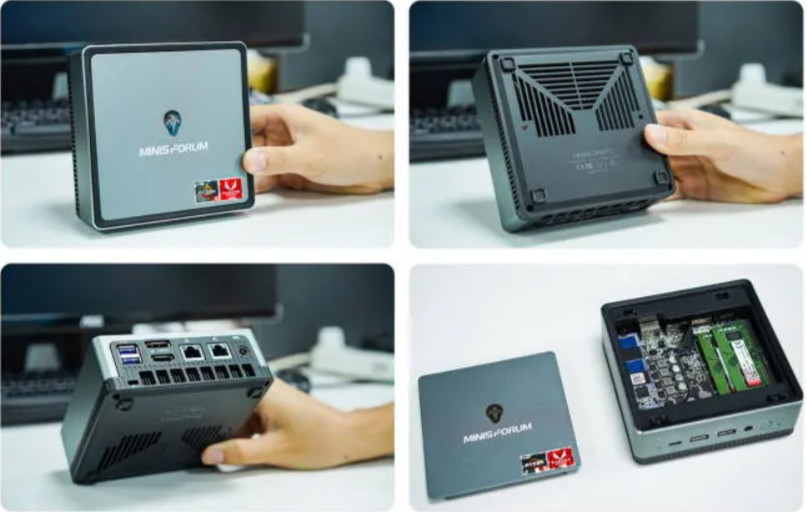 The ports are not that great for a desktop PC, one USB Type-C and four Type-A, but two of them are occupied by the keyboard and mouse, and in this day and age, I want to connect a webcam and external speakers, so I can't say there's much room. I'm not sure there's enough room for a webcam or external speakers.
However, in the video system, HDMI, DisplayPort, and USB Type-C are also supported for video output, so up to three screens can be output. The size is almost the same as the previously reviewed UM300 and UM270. I think the same chassis is probably used.
With a design of 128 x 127 mm, almost square, its smallness can be seen when compared to a smartphone. In the case of this product, RAM and storage can be expanded, so it is designed to be used as a "Main desktop PC", but it is compact for that.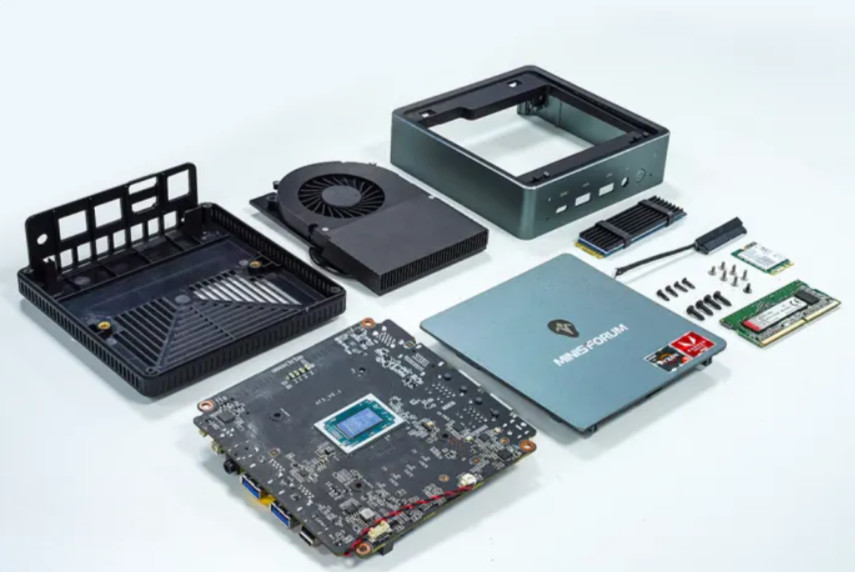 The ports are divided between the front and the back, and the ones that are frequently plugged in and out are concentrated on the front. As I mentioned above, if you take into account the webcam and speaker connections, the USB ports are a bit lacking. It might be better to get a small hub.
The MINISFORUM UM340 is now available at the official MINISFORUM store, shipping is scheduled for the end of April. I recommend MINISFORUM's mini PC, which can be used as your main machine for home use and has secured future expandability.