MINISFORUM UM270 Mini PC with previous generation Ryzen 7, high expandability and low price
Chinese manufacturer MINISFORUM has started crowdfunding for a new mini PC model "UM270" on Makuake. We have just introduced a new model called "U820/U850", but the U820/U850 is a "normal new release", while this UM270 is a crowdfunded release with a different approach.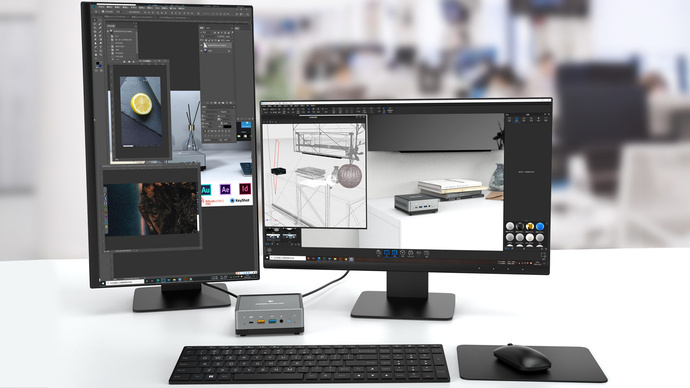 This is a "different" configuration from the U820/U850 that I mentioned earlier, with the same OS as Windows 10 Pro, but with an AMD Ryzen 7 PRO 2700U CPU. It's a bit old (3 generations before the latest Ryzen 5000), but the performance is high enough.
Here are the benchmark scores from Passmark (as of February 4). We can't say which one is better than the Core i7, but even though it's a bit older, it's still good enough for desk work.
RAM is 16GB, and like the U820/U850, it comes in two SODIMM slots with 8GB+8GB, for a maximum capacity of 32GB. MINISFORUM products these days are "more RAM" for the price. The storage is 256GB or 512GB SSD with SATA connection while the U820/U850 has NVMe. This is a disadvantage in terms of speed, but if you are using it for business purposes, I don't think you will be dissatisfied. There is also one 2.5″ SATA drive bay where you can add SSD or HDD.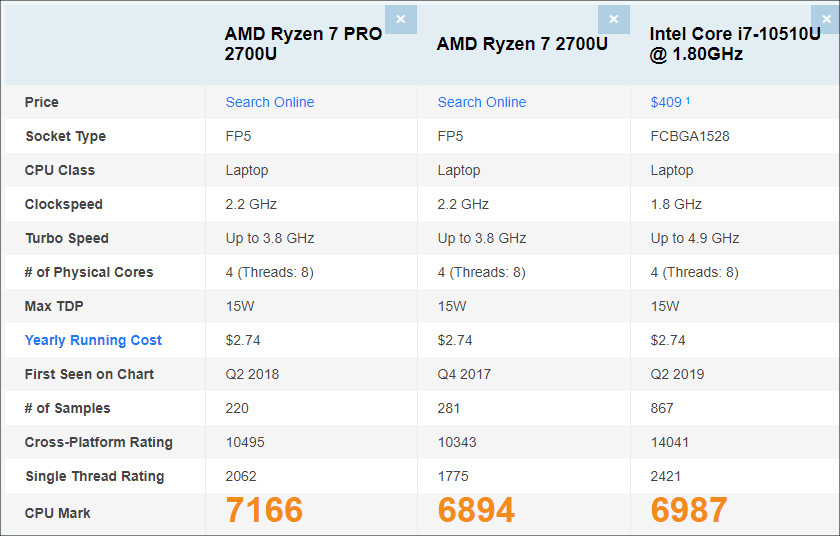 In terms of communication, it supports Wi-Fi6 and has almost the same configuration of input and output ports as the U820/U850. Two wired LAN ports and two dedicated ports for video output can be said to be a substantial configuration for a mini PC, but as for USB ports, there is not that much room for the desktop PC genre. However, we are happy to see that there is a Gen2 USB Type-C port that also supports video output.
As for the chassis, it seems to be basically the same as that of the UM300 that we reviewed here at Uintab (exactly the same size, slightly different color), so please refer to the following review article for more details on the chassis structure.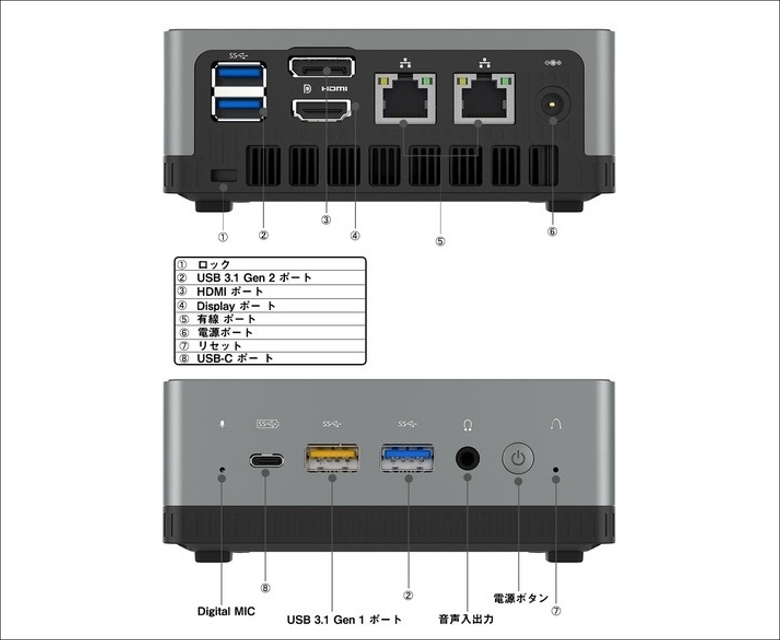 This chassis features a top panel (the top of the chassis) that can be accessed with a single push to access the interior. It's also easy to add or replace RAM and storage, so you don't need to have a particularly high level of PC knowledge to work with it. As for RAM, there is 16GB as standard, and for storage (even if you choose 256GB), I think it is unlikely that you will run out of space immediately after purchasing.
This is the layout of input/output ports. Ports are arranged separately on the front and back, with the rear side having the less frequent video output system and communication system, and the front side having three USB ports. The keyboard, mouse, speakers, and webcam are external since this product is a desktop PC, so if you fully connect those peripherals, the USB ports will be almost empty.
MINISFORUM UM270 is currently crowdfunding on Makuake, and the cheapest plans as of 18:00 on February 5 are as follows:
RAM16GB/256GB SSD: $499.99
RAM16GB/512GB SSD: $539.99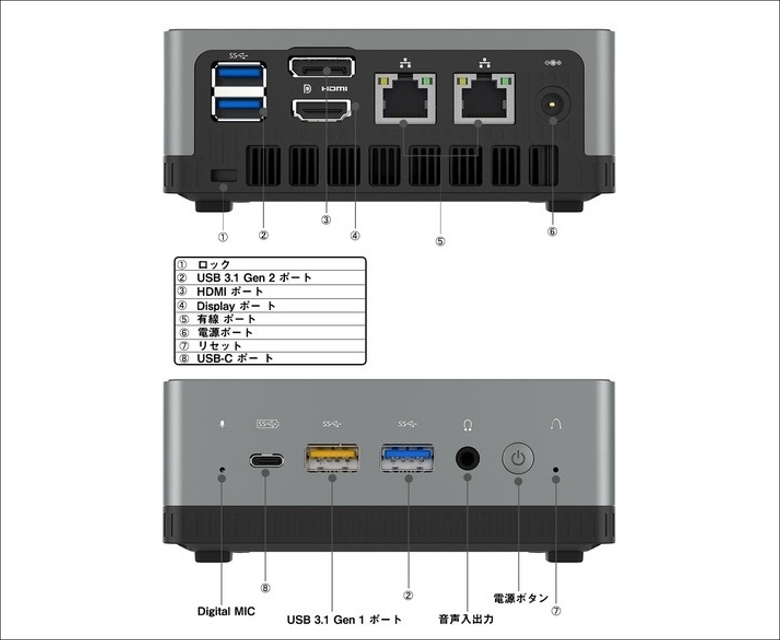 If I were to mention a point of concern with the UM270, it would probably be that the model number of the CPU is old. However, as far as the Passmark score is concerned, the Ryzen 7 PRO 2700U has a performance that is comparable to the current Core i5 and Core i7, and I think the crowdfunding price has been kept low, so in terms of cost performance, I think it is very impressive.
As I mentioned in my article on the U820/U850, in this day and age, people tend to spend a lot of time at home on their computers, and many of them want a more comfortable working environment, such as using a desktop PC with a large monitor and a high-end keyboard. MINISFORUM's space-saving and highly expandable mini PCs are highly recommended.