NVISEN Y-GX01 Mini PC With Intel Core I7-9750H CPU
We know the brand for various other machines and this design in particular for a model with an almost equivalent name but equipped with an external graphic circuit Nvidia. This NVISEN Y-GX01 model is distinguished by the use of a Core i9-8950HK processor of eighth generation "Coffee Lake" which runs on 6 cores and 12 threads.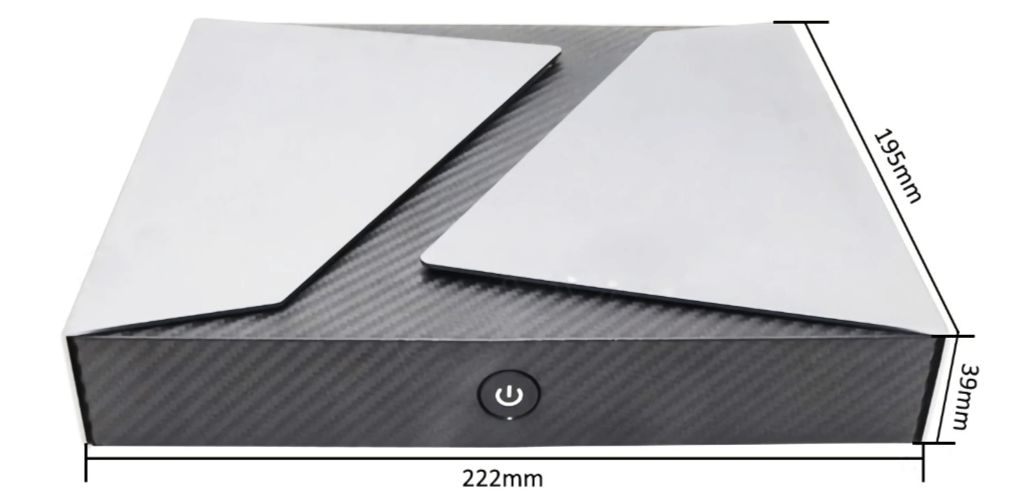 This high-performance chip with a clock speed of 2.9 to 4.8 GHz has a TDP of 45 watts and 12 MB of cache memory. It features an Intel UHD 630 graphics circuit running from 350 MHz to 1.2 GHz. To accompany this chip, the machine offers 2 dual-channel DDR4 RAM slots, an M.2 2280 slot and an extension bay 2.5″ SATA 3.0 in 7 mm thick.
The case is 22.2 cm wide, 19.5 cm deep and 4 cm thick. It is actively ventilated by a classic portable system with a heat pipe and fins towards which fresh air is pushed.
Its connectivity is excellent with one Gigabit Ethernet port, four USB 3.0 Type-A ports, two USB 2.0 Type-A ports, one HDMI video output, one DisplayPort video output, one USB Type-C and finally a 3.5 mm headphone and microphone audio jack. Inside, there is a PCIe Wifi5 card that also offers a Bluetooth 4.0 module. The whole thing weighs 1.3 Kg.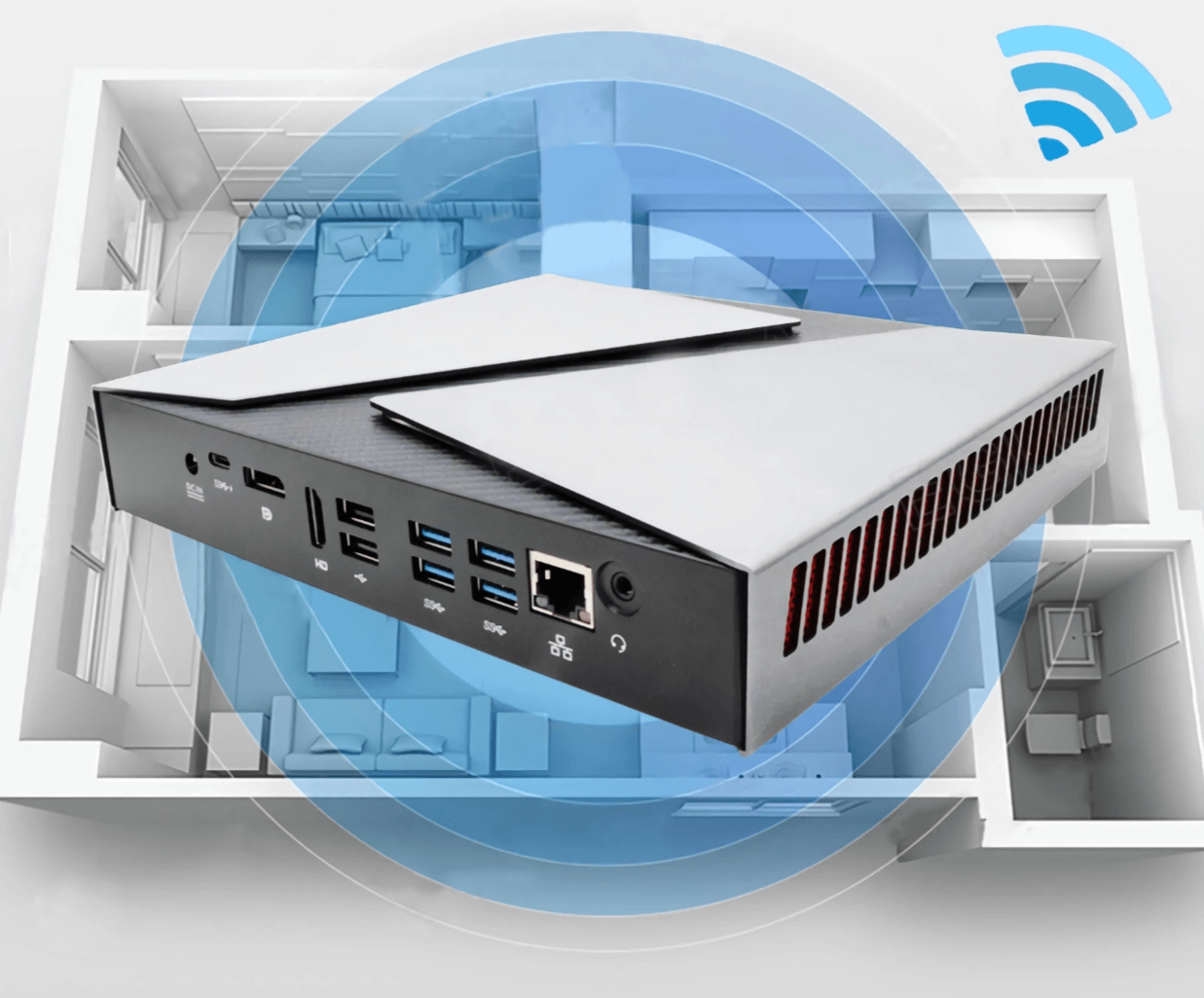 The design is relatively sober with a single start button on the front. No card reader on board, but you can add some thanks to a USB port.
This NVISEN Y-GX01 is available at Banggood for 517.79€ without shipping cost with the code BGAPRN. A rather high price but that must be taken into account with the price of the Core i9 chip itself. Listed at 583$ retail price at Intel, this processor is clearly not the most affordable on the market. In fact, I suspect that this chip has been on the grey market for some time.
The grey market is an unofficial market where some brands resell components they no longer want after buying them from the original manufacturer. In this grey market, you will see, for example, SSDs with somewhat dated capacities that no longer fit into modern laptops due to downturns in the industry. Depreciated graphics cards after the appearance of newer models. Various outdated components that a brand no longer wants to integrate into its computers. Others, less looking, will buy these components by 500, 1000 or 2000 pieces to make a batch of machines. This is often the case with small brands of manufacturers.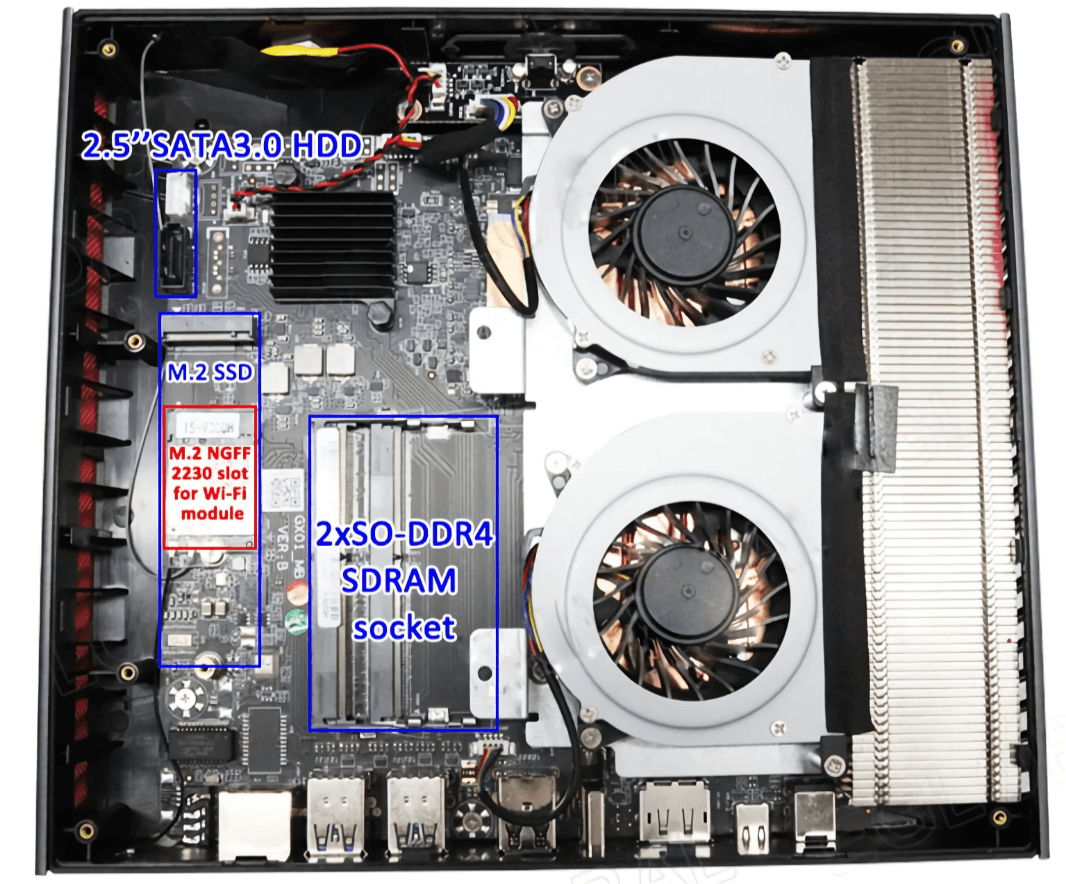 Here, I suppose that the Core i9-8950HK did not live well with the campaign made around its not so extravagant performances compared to the Core i7-8750H of the same generation. In theory, the Core i7 is less performant with lower frequencies: 2.2 to 4.10 GHz and 9 MB of cache memory. In practice, however, especially in games, the two chips are within a few frames of each other. Performance close enough to point out the price difference between Intel and Core i7, but above all the extra costs involved in switching from Core i7 to Core i9 are clearly a problem. Depending on the manufacturer, the Core i9-8950HK option from a Core i7-8750H could inflate the overall price of a gaming machine from… 300 to 500€!
I guess this led to some disaffection around these "high-end" models and buyers turned to the Core i7. Quantities of Core i9s ordered by the major brands have thus appeared on this famous grey market.
This doesn't mean that the Core i9-8950HK is a bad chip, it just means that it has to be found at an acceptable price, which is the case here.