One Netbook One Mix 2S
The One Mix 2 Yoga is not delivered yet, but with the One Netbook One Mix 2S a new model with a faster processor appears. The latter will also be available in a special edition in a stylish black case. Everything about the new small computer, which is part of a flood of ultra-compact mini notebooks from China that is becoming increasingly difficult to keep track of, can be found here.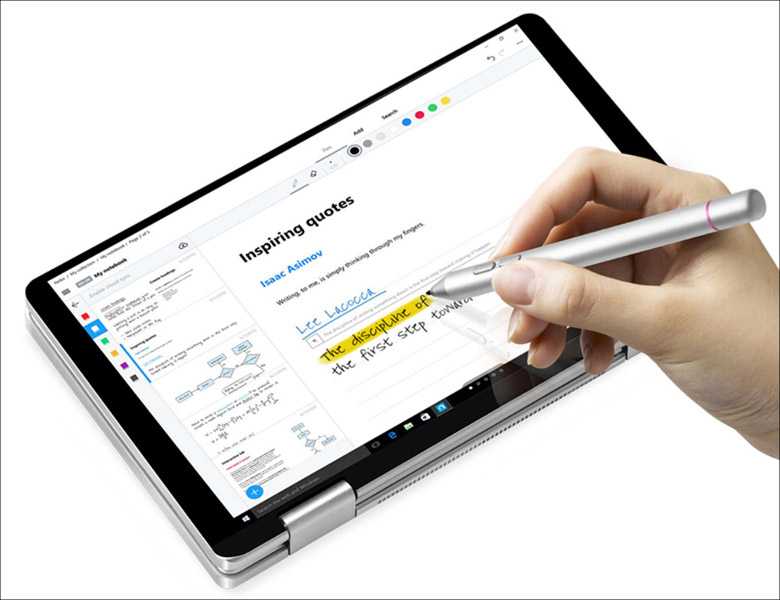 More and more new Chinese companies like GPD, One Netbook and last but not least Topjoy, with its recently tested Topjoy Falcon, are throwing ultra-compact mini notebooks with a display diagonal of less than 8 inches onto the market. The latest addition is the One Mix 2S Yoga, which at first glance hardly differs from the One Mix 2 Yoga in terms of hardware.
Both have a 7-inch IPS touchscreen display with a resolution of 1920 x 1200 pixels that supports pen input and can be folded 360 degrees. In addition, both have 8GB of DDR3 RAM and an SSD hard disk with a size of 256GB. The connections are also largely identical. Both are equipped with a mini-HDMI port, a microSD card slot, a headphone jack, a USB-A port and a USB-C port. The USB-C port is also used to charge the device.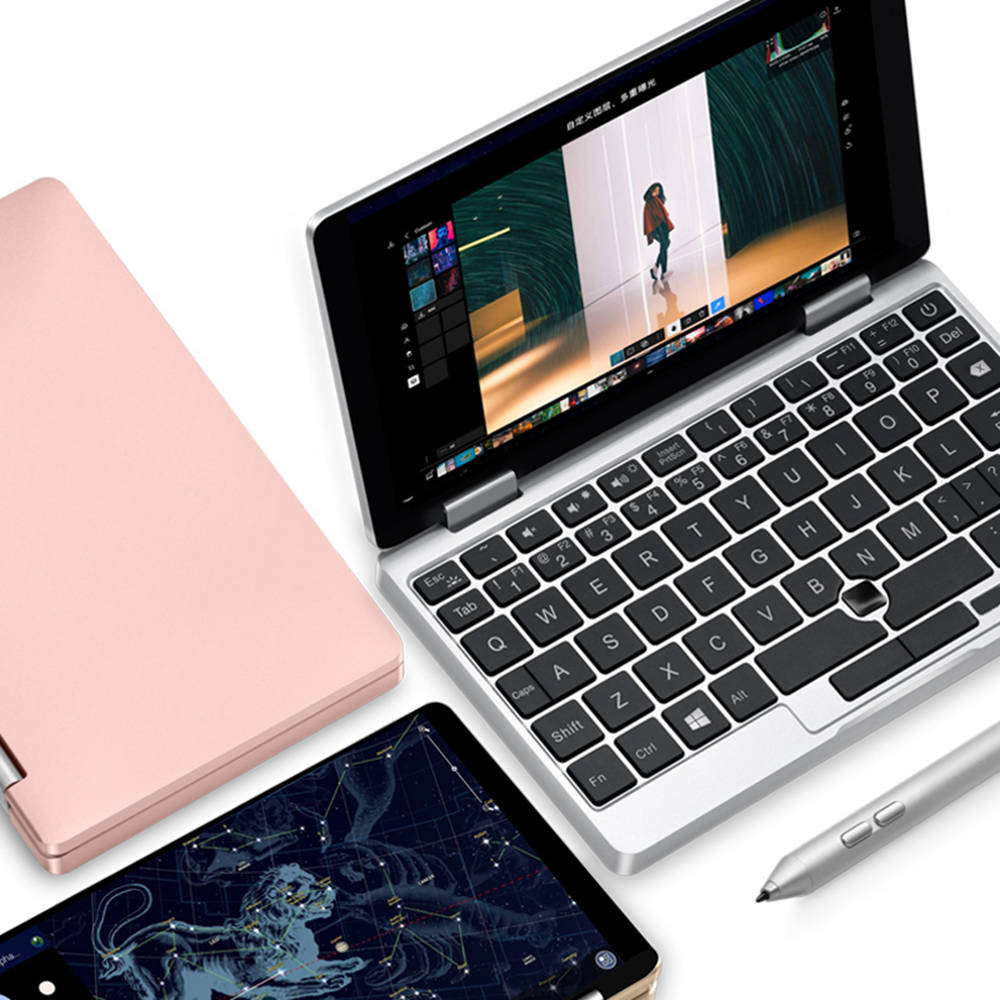 The biggest difference between the two small computers is the processor. The Intel Core M3-8100Y built into the One Mix 2S Yoga is a dual-core processor based on Intel's latest amber-lake architecture and has a peak clock of 3.4 GHz. The One Mix 2 Yoga, on the other hand, features the Intel Core M3-7Y30, a much older Kaby Lake CPU, which only clocks up to 2.6 GHz fast. Since both chips were manufactured in a structure width of 14 nm, however, the question arises as to how large the performance increase of the One Mix 2S will ultimately be in everyday use. Especially in an extremely small 7 inch case, the heat development will be the limiting factor and the M3-8100Y will therefore probably not be able to fully exploit its advantages.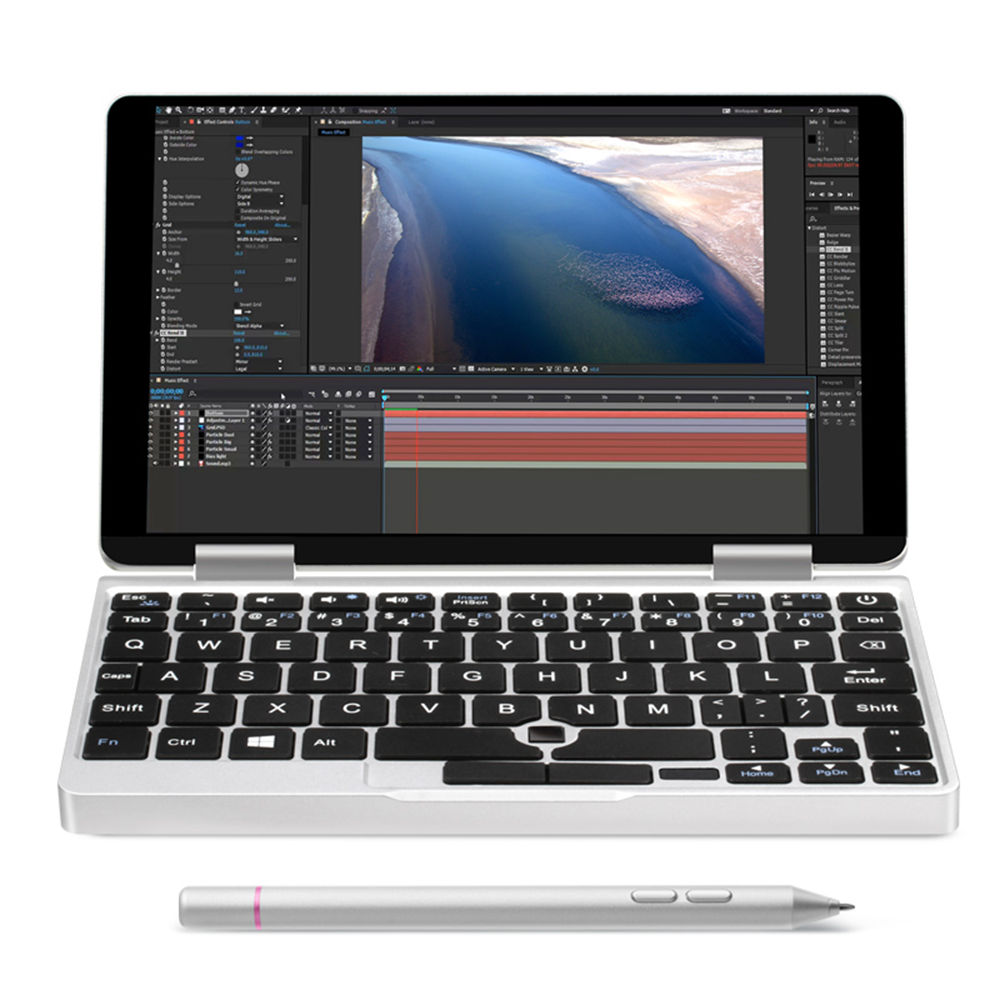 The second point in which the One Mix 2S differs from the One Mix 2 is the very chic Mission Impossible edition. In this version, the case colour is no longer a silver grey, as was the case with all One Mix Yoga models so far, but the chassis is black or rather dark grey. This gives the small calculator a very elegant look. Only the lettering "Mission: Impossible" printed on the display lid will probably not be everyone's taste.
The battery life is likely to be around 12 hours as with One Mix 2 yoga. The battery capacity is the same, as are the case dimensions of 182 x 130 x 17 millimeters and the weight, which is around 500 grams.