8.4 inches One-Netbook One Mix 3 with intel Core M3
Recently, it seems that the small size of the laptop is very popular, such as the Chuwi Minibook iLife NG08 we saw at the Hong Kong Electronics Show last week. They tend to have a slightly larger screen size than a smartphone. A little while ago, I posted the "Leaked" image of the new One Netbook One Mix 3, but once again the spec table has been sent from the One-Netbook company website. From now on, there is a possibility that a review will be made during the period until the release (the start of reservation sales in late May), but since it is a document provided by the manufacturer, it may be highly reliable Say "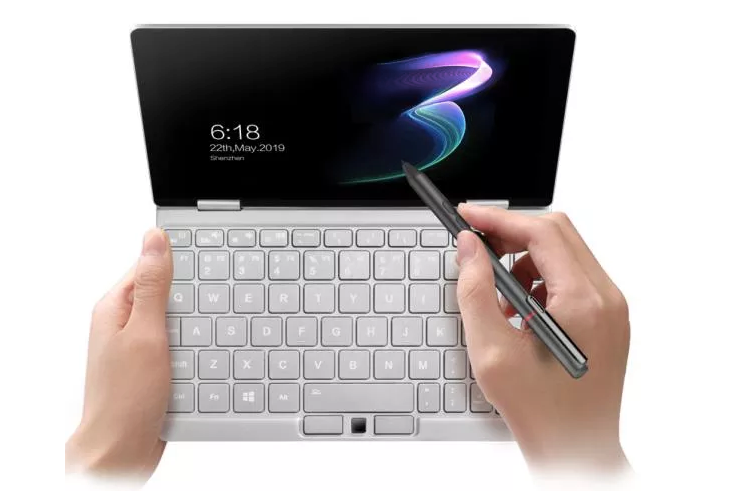 In the article that I posted earlier, I wrote that "the CPU is going to be a big power-up," but according to the published spec table, it is still equipped with intel Core M3-8100Y like the One Mix 2S. A different CPU may be installed ahead of this, but as of April 26, it means "Deferred from One Mix 2S".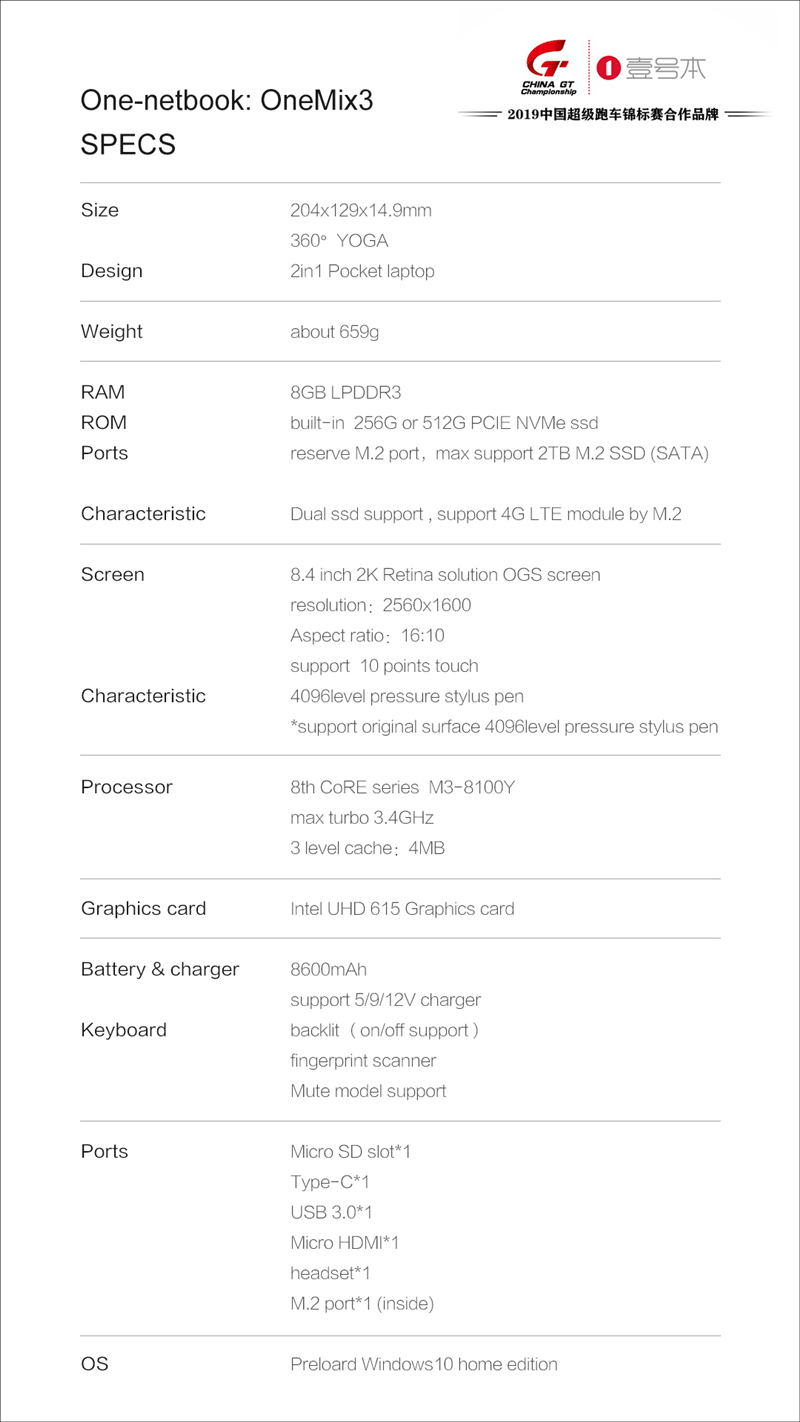 The RAM is 8GB and the storage is 256GB or 512GB NVMe SSD. In addition, there is a description of "Reserve M.2 port" in the spec table provided by the manufacturer, and it seems that it supports the storage expansion by DIY. Furthermore, it is also possible to set the LTE module in this M.2 slot (I'm sorry, I did not know that there are such parts).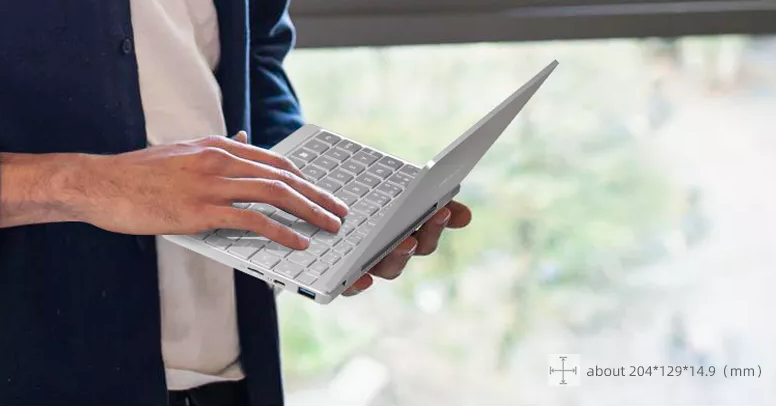 The display of One Netbook One Mix 3 is a 8.4-inch "Retina" LCD with a resolution of 2,560 x 1,600, and a fairly high definition. In addition, pen input corresponding to 4,096 steps of pen pressure is possible. The configuration of the I/O port is the same as the One Mix 2S at least on the spec table. The battery has a capacity of 8,600 mAh, which is higher than the 6,500 mAh of the One Mix 2S.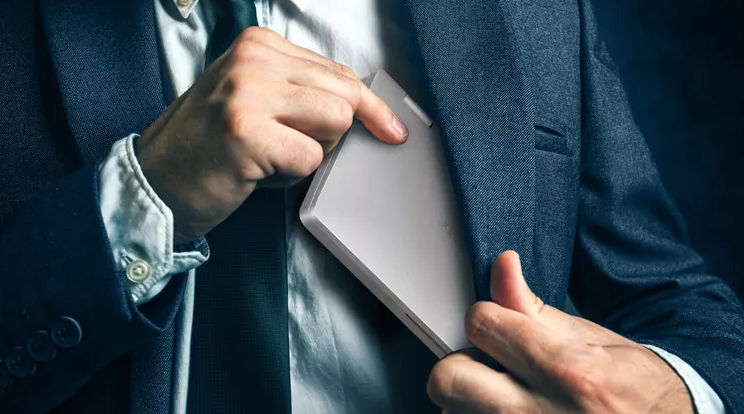 It's actually a bit larger than the 7-inch One Mix 2S, but it's smaller than the 8-inch Falcon, and there are significant differences, especially in terms of thickness. From this, it seems that the One Mix 3 is slightly larger, but has a stylish, slim, tightly packed chassis design.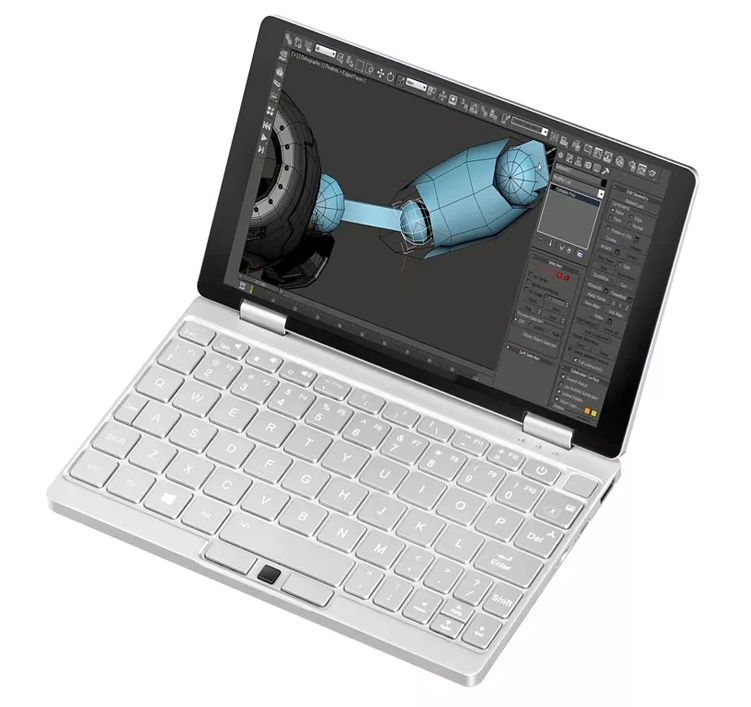 It seems that recent Chinese manufacturers are increasingly using this pattern to dispense information, but it is likely that one Mix 3 will come out with a "Teaser" little by little. I think it is a product that should be focused.