Redmi First Wi-Fi 6 AIOT router AX1800
April 7-According to the Weibo digital blogger's report, Redmi WiFi-6 router officially passed 3C certification yesterday. The model of the router is AX1800, which is the second router supporting Wi-Fi 6 after Xiaomi AX3600.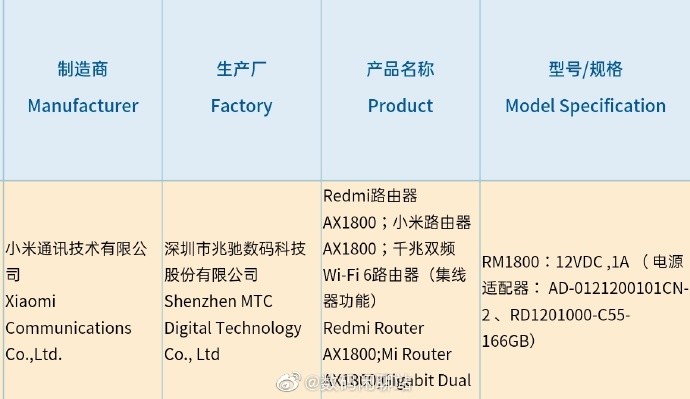 According to 3C authentication information, this Redmi AX1800 Wi-Fi 6 router is produced by Shenzhen MTC Digital Technology Co., Ltd. And supports gigabit dual frequency. Traditionally, the Redmi AX1800 is likely to be officially released next month.
Perhaps many people are not surprised by this, because this is not the first time Redmi has launched router products. At the end of last year, the first Redmi router AC2100 was born at the Redmi K30 conference. The product is equipped with six antennas, supports a wireless rate of up to 2000M, has a built-in dual-core processor and 128MB of memory, and only sells for 169 yuan. This product can be said to have carried out the so-called "popularization of high-end products" concept of red rice very well, breaking the price bottom line of gigabit routers at that time, and was indeed a good choice.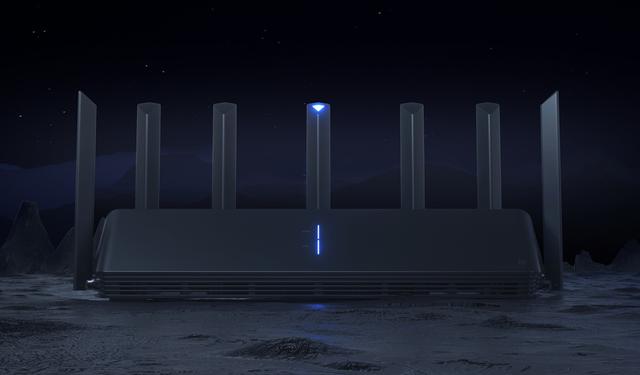 Earlier, Xiaomi launched its first Wi-Fi 6 router: Xiaomi AX3600, which was widely respected after it went on the market. You know, the price of routers supporting Wi-Fi 6 at that time was basically as high as 1,000 yuan, while the price of Xiaomi AX3600 was only 599 yuan, which was already very cost-effective.
Wi-Fi 6 is the latest Wi-Fi standard. According to the official data of Wi-Fi Alliance, Wi-Fi 6 is far better than Wi-Fi 5 in all aspects of data. Its network speed is faster, its anti-interference performance is stronger, and its wireless signal coverage is wider. Not only that, Wi-Fi 6 also optimizes the network experience of simultaneous connection of multiple devices, enabling your family members to use WiFi more comfortably.
As for price, I personally think Redmi will still adhere to the fine tradition and carry out the cost-effective approach to the end. Considering that the price of Xiaomi AX3600 is 599 yuan, Redmi AX1800 will only be more favorable and may break through 500 yuan's bottom line at one stroke. It is really very much to look forward to the official announcement of this product.
However, it should be noted that Wi-Fi 6 routers need devices that support W-iFi 6 technology to give full performance. In other words, users who want to experience Wi-Fi 6 speed still have to buy a flagship mobile phone or notebook computer newly launched this year.