RedmiBook 14 Plus Laptop debuts in three colors and equipped with Intel's 10th generation Core processor
In May 2019, Redmi held a presentation of its first laptop. The debut at the new market turned out to be very successful. The laptop has high performance, but it is relatively inexpensive. Users appreciate this novelty. The device is equipped with a central processor Intel i5 and Intel i7 depending on the configuration. Last week it became known that on August 29th RedmiBook 14 Plus (or called RedmiBook 14 Pro) will be released – it is an optimized version of the first generation laptops.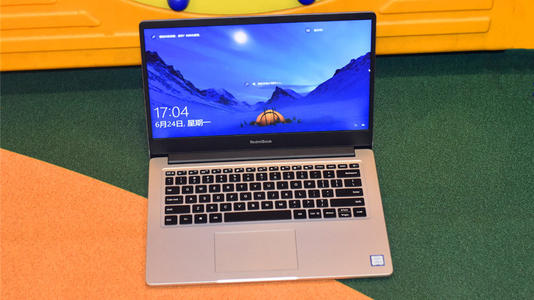 The key feature of an optimized notebook is the tenth-generation Intel CPU. This information has already been officially confirmed. Earlier Redmi brand managers also informed that the notebook will get a more powerful video card. Today a new laptop announcement was published. It clearly illustrates that RedmiBook 14 Plus makes its debut in three colors.
Other features of the RedmiBook 14 include a full-size keyboard, HDMI and USB 3.0 ports, and even a 3.5mm audio jack for added convenience. Given that notebooks are value-sensitive products of the Redmi brand, we expect the RedmiBook 14 Plus to be equipped with Comet Lake's 10th generation Intel processors to increase cost efficiency and power efficiency. Although the exact price has not yet been announced, reports on the Internet indicate that the upgraded RedmiBook's flagship version will be more expensive than the highest version of its predecessor, which is powered by the 8th generation processor.
Today's announcement confirms that white and pink will be added to the silver color as well. Such a move is an attempt by the manufacturer to expand the range of potential buyers. We remind that the laptop simultaneously debut together with new smartphones and the first Redmi TV set.
No changes to the design concept are to be expected. The visually optimized version will differ from the basic version only in color. As for the hardware, it is very likely that new memory configurations will appear.