Roborock H6 Handheld cordless vacuum cleaner announced on CES
The year 2019 has just passed and a cosy start to the new year is expected – but then a bang on the drum in the household scene: Roborock is now not only making suction robots but also cordless vacuum cleaners! At the CES 2020 in Las Vegas, the household expert will now present the H6 cordless vacuum cleaner. We have the information known so far.
Roborock is a guarantor for good technology on the suction robot market. It is not for nothing that the Chinese act as ODM (Original Design Manufacturer) for the tech giant Xiaomi and thus produce all Xiaomi suction robots. After Xiaomi's initial investments, Roborock continues to encapsulate itself as an independent company – and is now looking to conquer the next product category.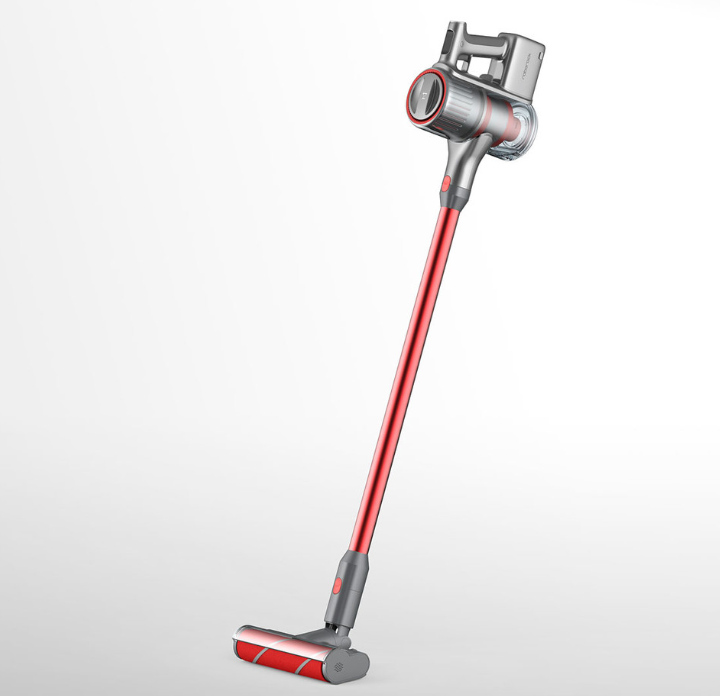 "Known challenges in the handheld vacuum cleaner category are the weight and battery life of the devices. With the H6, we now offer a solution that is both lightweight and has a long battery life" said Simon Wan, Roborock's co-founder and vice president. But Dyson supporters will cry out for "imitation" when looking at the 1.3-inch OLED above the handle, after all, the Dyson V11 has been shining with it for some time.
The Roborock H6 is supposed to be the optimal addition to the Roborock suction robots, which allows you to get into corners after the robot work. Two values shoot straight into the eye here: a battery life of up to 90 minutes in eco mode or up to 10 minutes at the maximum suction level. That is half an hour more than we are used to from other powerful models. And a weight of 1.4 kg – despite the 3610 mAh battery. With this weight, neither man nor woman should have any difficulties in handling, even if you want to remove cobwebs from the ceiling with it.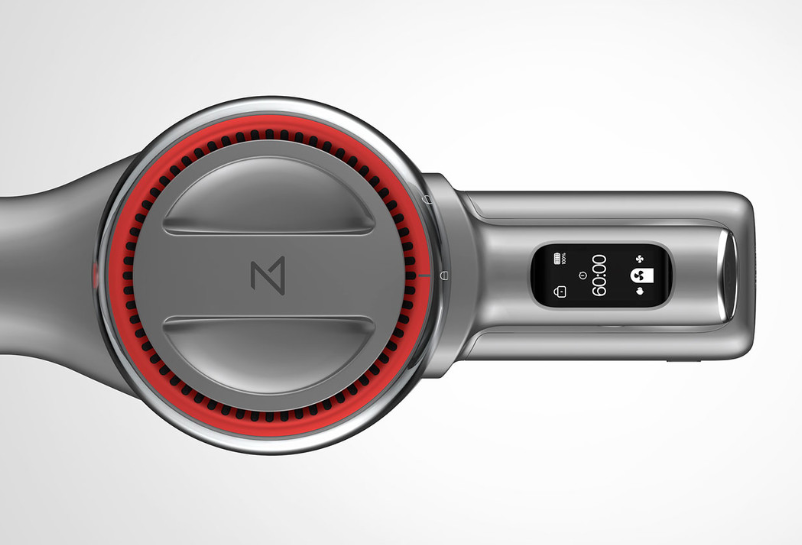 It is wireless and lightweight with the intention of being easy to use and clean. The design and tube also makes it useful for cleaning everything from roofs to carpets, with accessories for cleaning cracks and carpets and so it can be useful for the car as well.
In terms of power, it is 420 W with 140 AW suction power, so you can remove dirt and fine particles from many types of surfaces. It combines a five-layer air filtration system with a front and rear HEPA filter, so the Roborock H6 is guaranteed to capture 99.97% of particles, even pollen or dander.
Duel of the Xiaomi subsidiaries: The Roidmi NEX is the current non plus ultra from China, of course a manufacturer with a big name has to be measured directly against the top models.
Does the Roborock H6 make it into our top 5 of the best cordless vacuum cleaners? Our tests will have to show that, but the data reads very attractively. An important factor will be the price, Roborock estimates a release price of 450 USD. At Amazon this would be a price you could possibly live with, but it also shows that Roborock can't be compared with other Chinese manufacturers. This is already the highest pain threshold a Chinese producer has ever reached. In return they want to have the maximum in terms of workmanship and technology. Of course we will secure a test model and provide you with more information as soon as possible.