Teclast M89 Tablet PC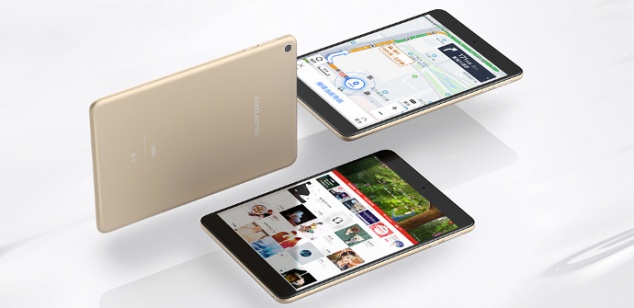 Waiting to have more news about the future Mi Pad 4, the increasing difficulties to find the Mi Pad 3 at a reasonable price, makes that now there is a significant vacancy in the field of Chinese tablets with Android and this Teclast M89 is Probably the clearest attempt to fill it, with a design that certainly reminds the Xiaomi tablets, although it is not their only virtue.
Indeed, after so many years of controversy over the "inspiration" of Xiaomi in Apple products, the time has come when we find that now others are imitating them, because it is undeniable that this Teclast M89 is it looks a lot more like the Mi Pad 3 than any of the other Teclast tablets we've seen to date, and it's probably something that works in their favor.
Regardless of aesthetic issues, we must recognize a few practical virtues in this section (especially in relation to its price), as is to arrive with USB port type C, having stereo speakers, having protection Corning Gorilla Glass or that its thickness is only 7.4 mm. The only thing missing to round the set is the fingerprint reader, but it seems a fairly acceptable sacrifice to keep its price low.
As far as the technical specifications are concerned, we can see that it is one step behind the best Chinese tablets with Android of the moment, but the truth is that they are still at a very high level, perhaps highlighting the multimedia section thanks to its 7.9-inch screen with 2048 x 1536 resolution and its Sony IMX 8MP camera. It is possible that for this screen, yes, the 4840 mAh battery is a little short, but you have to see it.
The processor is a Mediatek MT8176 six-core with a maximum frequency of 2.1 GHz and 3 GB of RAM, which is not even more, being perhaps the most disappointing that still comes with Android Nougat instead of Oreo. We also have 32 GB of internal memory, which is a respectable figure for an Android tablet and has a micro-SD card slot.
When assessing its technical specifications, as we have also said regarding the absence of the fingerprint reader, it is interesting to note that we have a quite affordable tablet, since right now we have it on pre-sale in several importers and in some of them we have even seen it for just over 150 euros.
In any case, if we think that we can stay a little short, we are not short of alternatives, because in the catalog of this same manufacturer we have the great Teclast T8 and it was not long ago that AlldoCube X1 was also announced , another 8-inch tablet with more high-end features. Of course, these tablets are moving more in the range of 200 euros. We have about three weeks to think about it, because the Teclast M89 will not arrive until the end of the month.