Xiaomi Mijia MJPBJ01YM High Speed Blender
If you want to renew your mixer or buy a new one, you might be interested in discovering the new Xiaomi MiJia MJPBJ01YM Smart Blender. It has the peculiarity that it connects to Mi Home, so you can squeeze it and manage it without limits. This Mijia blender from Xiaomi is one of the best options we have on the market right now to prepare smoothies, smoothies and even a variety of foods. It is practically an essential element in any kitchen; in order to lead a healthy lifestyle and be able to make healthier and richer meals.
We're looking at a very interesting kitchen helper. First of all, the Xiaomi MiJia MJPBJ01YM Smart Blender has a minimalist design, which is perhaps the least, but everything is important! It incorporates an OLED screen so that you forget about the buttons; allowing an easier and intuitive control.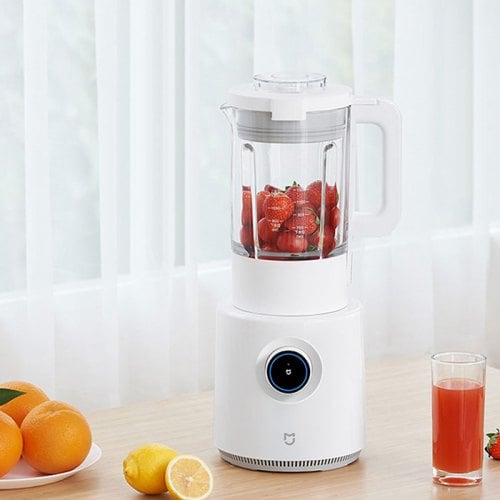 It's easy to use because you don't even have to follow the instructions to program it; you'll be able to access all 9 functions instantly, view settings and stay on top of cooking. What can you do with this Mijia glass mixer from Xiaomi? Grind, heat, liquefy, maintain product temperature, etc. Allows much more than a conventional mixer, so you can prepare juices, cocktails, soups, minced meat, baby food, smoothies, ice cream … and all kinds of culinary experiments.
Through the 9 programs (menus) you can cook whatever you want, as well as select the optimal power, speed, time, temperature, etc.. All at the touch of a button, and with 8 power settings to achieve the desired result. The capacity is 1.7 liters.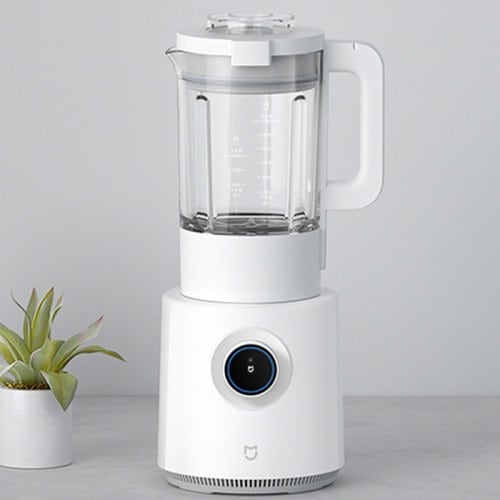 This Mijia glass mixer from Xiaomi allows you to save cooking time and plan your meal 24 hours in advance. It's as easy as placing the products, setting the time for which you want it to be ready and, by that time, the food will be ready. It also keeps the temperature for you to eat warm; by default above 50 degrees for 3 hours. But it's also configurable. Everything from the Mi Home app. It also incorporates for safety 10 levels of protection to deal with the most common problems of the blender. In such a way that it can be used with total safety.
It is really an interesting product only if it is going to be used. Tw will allow you to prepare many drinks and a variety of meals, both for adults and children. So it is complete. It also comes with high quality accessories, to achieve good results and last a long time. In the official shop of Xiaomi we can find it at a price of $200.56. It is not bad at all considering that it is intelligent. What do you think about this Xiaomi MiJia MJPBJ01YM Smart Blender? Are you convinced by the Mi Home glass mixer?