Xiaomi TWSEJ02JY Air2 Bluetooth 5.0 Binaural Earphones
Last Tuesday, 24th September, the Xiaomi conference took place, at which we saw a whole lot of news. The Chinese giant showed the world not only Mi MIX Alpha or Mi 9 Pro 5G, but also completely new TWS headphones. This equipment has already been sold in Chinese shops offering shipping to our country!
Headphones are now available at Gearbest.com. Of course, it is more expensive than buying headphones directly in China, but on the Xiaomi website we are not able to order equipment with shipping to Poland. Xiaomi Air 2 TWS can now be purchased for $105.33. The shipment is to start between 7 and 9 October this year. Registered shipment is available completely free of charge, and paying extra 3.22 dollars, we can choose Priority Line. This type of shippiTng significantly reduces the chance of risk of additional charges.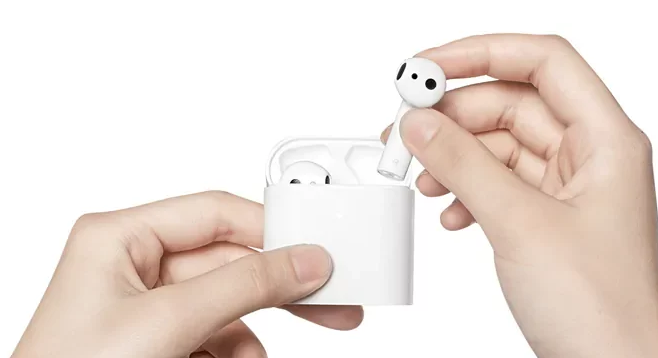 What makes Xiaomi Air 2 TWS so special? First of all, these are the first completely wireless in-ear headphones in the Xiaomi offer. Of course, we have already seen Xiaomi AirDots or AirDots Pro, but these were dock shelters. The new Chinese manufacturer connects to devices thanks to Bluetooth 5.0 and supports practically lossless LDHC codec. The sound is controlled by 14.2 mm drivers and is controlled by touch panels.
Of course, there were also microphones used both for conversation and for communication with the voice assistant. The headphones themselves can operate on a single charge for 4 hours, and the cover, which also acts as an energy bank, extends the time to 14 hours. If you use smartphones with MIUI, the connection with Xiaomi Air 2 TWS will be practically automatic.