Xiaomi ROIDMI M8 Wireless Mites Vacuum Cleaner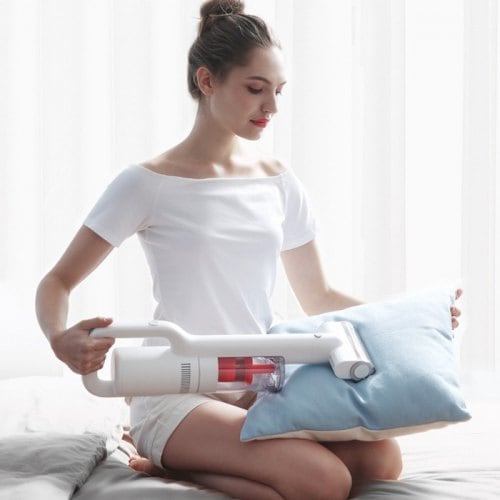 Cleaning the house or you car has never been easier with Xiaomi ROIDMI M8 Wireless Handheld Vacuum Cleaner. With a compact design, easy to use and highly effective cleaning, this promises to be an indispensable product for housewives.
Related products: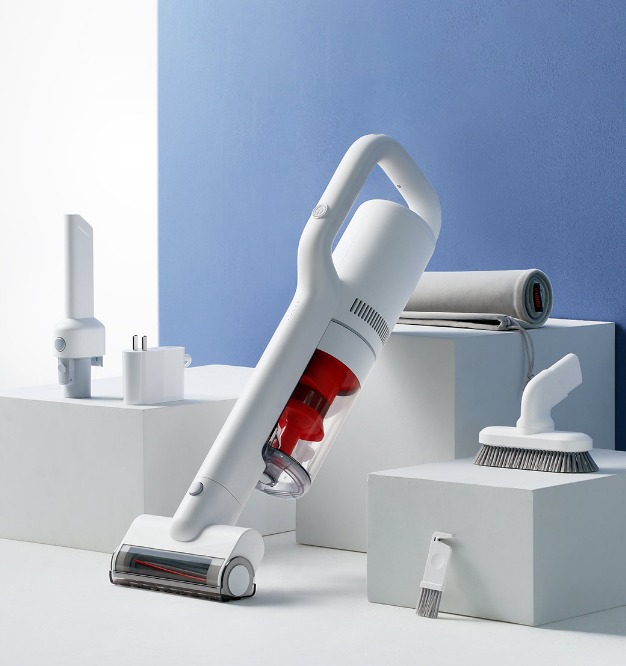 Product specifications:
Model: XCQ02RM
Rated voltage: 22.2V
Rated capacity: 285W
Battery capacity: 2200mAh / 48Wh
Weight: 1.5kg
Size: 543 x 148 x 158mm
Charging time: 2.5h
Dust cup capacity: 0.4L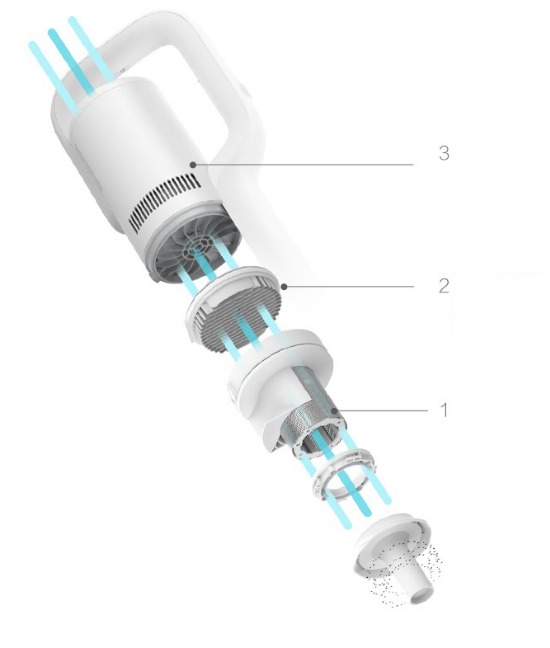 The ROIDMI M8 wireless handheld vacuum cleaner with a compact size of only 543 x 148 x 158 mm is not bulky but fits into the user's handle. The vacuum cleaner weighs only 1.5kg, users can easily hold it with one hand to manipulate to save energy.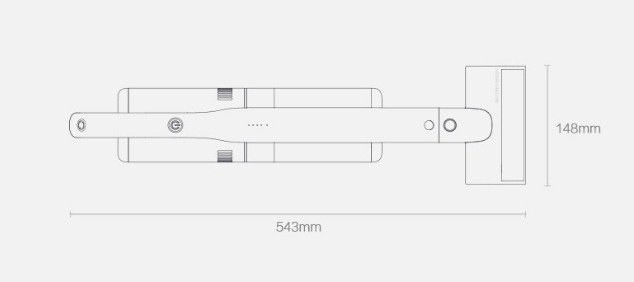 The M8 vacuum cleaner is designed with a 30º flexible swivel angle for a larger operating range that is suitable for locations where other vacuum cleaners are difficult to reach. Elegant white design with transparent cover, bring high aesthetic effect, while with compact size, easy to store anywhere in your home.
Built-in brushless DC motor in the ROIDMI M8 Vacuum Cleaner has an operating speed of up to 1 00,000 rpm with a capacity of up to 285W for powerful vacuuming capability. With an effective suction power of 80W and rotation with centrifugal air pressure up to 18000Pa for strong, continuous suction. All dirt, hair, allergens … will quickly be sucked into the dust cup, returning a clean and comfortable space for you.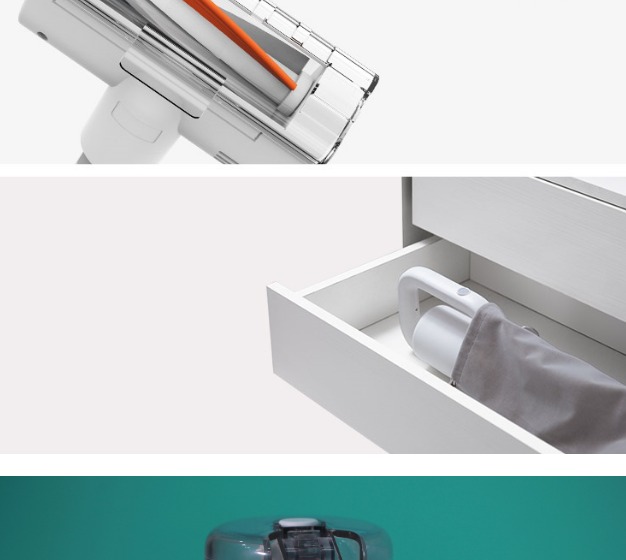 ROIDMI M8 handheld vacuum cleaner is equipped with 3-layer dust filter system, giving the most powerful and thorough dust filtration performance. Specifically, the M8 vacuum cleaner includes an original metal filter to remove hair wrapped around the charging cup, followed by a HEPA filter that helps filter small particles of 0.3 microns and finally the sponge sponge keeps blocking the Extremely small dust thereby limiting filter core clogging and returning fresh air to your home space.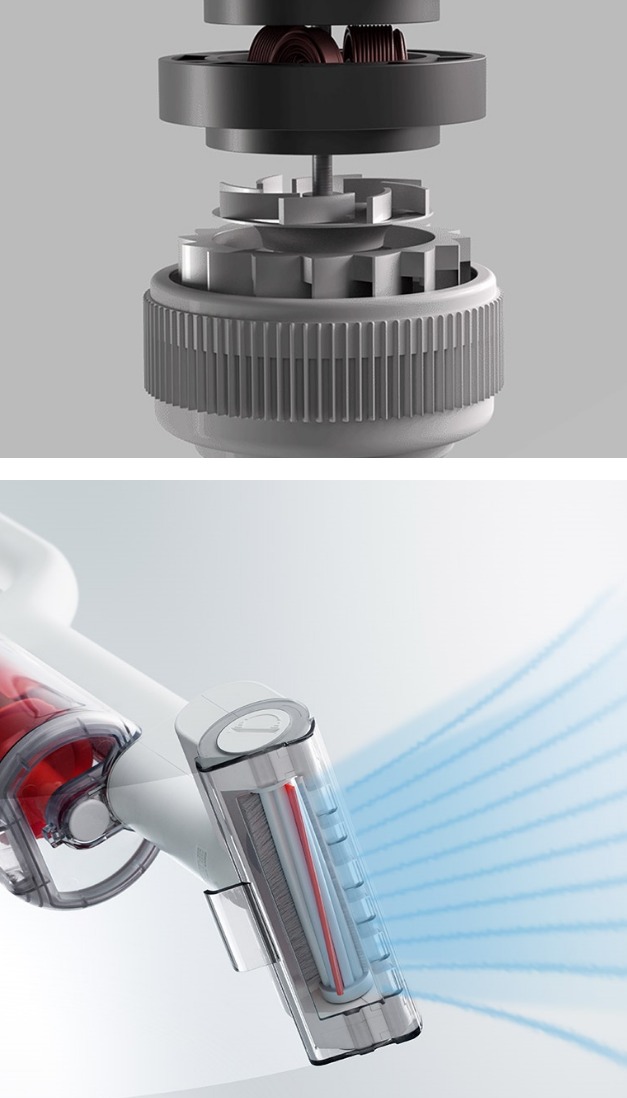 Reasonably designed brush heads help quickly remove dirt. With soft nylon + sllicone material, integrated with powerful engine, Wireless vacuum cleaner M8 is easy to clean the face as sofa, carpet, fabric furniture, curtain… with brand Cleaning fruit up to 99.99%. With a charging time of 2.5 hours, the Vacuum Cleaner offers maximum usage of up to 40 minutes, giving you the freedom to clean your belongings.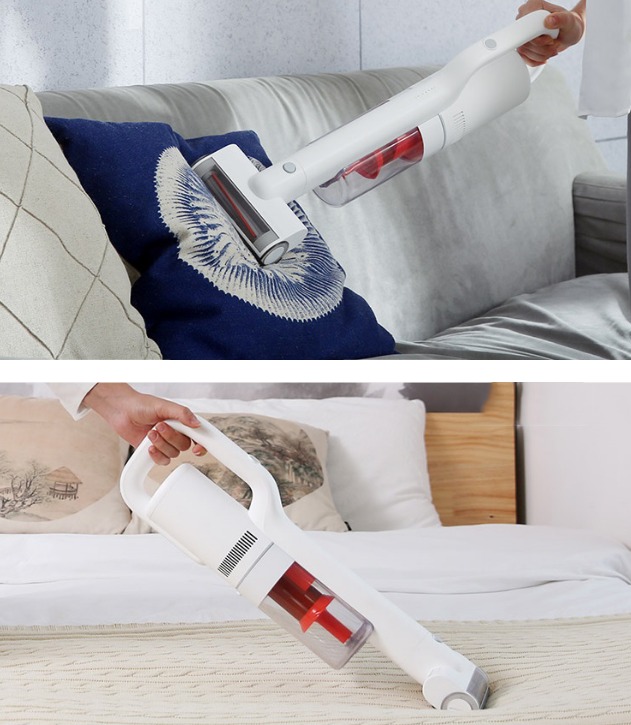 Currently ROIDMI M8 wireless handheld vacuum cleaner is being distributed at Mobile Accounts. In addition to the excellent vacuum cleaner above, the store also offers a variety of other Xiaomi household devices.