Alfawise V9S BL517 Robot Vacuum Cleaner with Laser Navigation and Smart Mop
After the V8S Pro, the V9S BL517 is a new suction robot from Alfawise. However, a new technology was used for the first time. It uses a gyroscope in combination with a PSD, a so-called positioning sensor.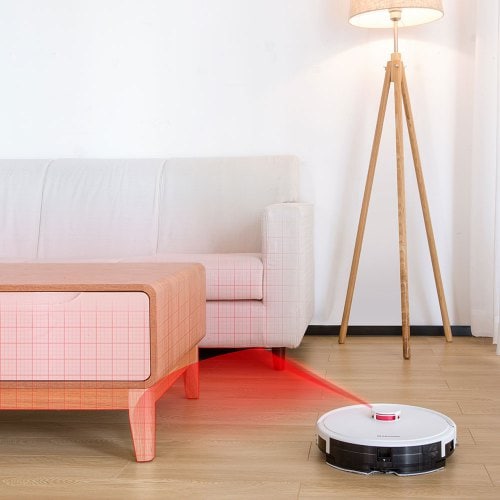 As the first suction robot ever, the Alfawise V9S BL517 uses a gyroscope AND a PSD (position sensor). This combination should give a very accurate and good result, but how it really works will be shown. The device offers the following modes: an edge mode, an automatic mode, a planning mode and a spot mode.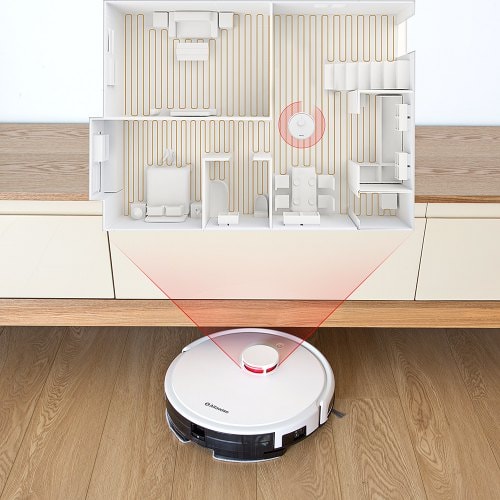 No Android or iOS app is available for the V9S BL517, but the remote can control all modes. Of course, the small vacuum cleaner also finds its way back to the charging station as soon as the battery is almost empty or the work is done. But it is also possible to send it directly back to the charging station with the remote control.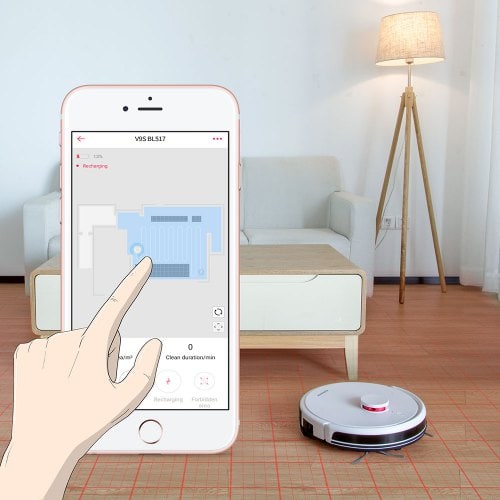 On paper this all sounds so far quite good, furthermore it will be shown in the next days how the Alfawise V9S BL517 performs in practice. Here's a small glimpse first, the robot performed well for the first 10 minutes and sucked up some dust and crumbs. The suction power of 1000 pa also seems to be sufficient.