Xiaomi Amazfit AirRun With Smart APP Control Folding Treadmill
At the same time, a household treadmill Amazfit AirRun was released on the same day, which also has the functions of super-large running belt, minimalist and modern design, JBL customized sound box, intelligent wearable device linkage, etc. to bring more users more excellent sports experience.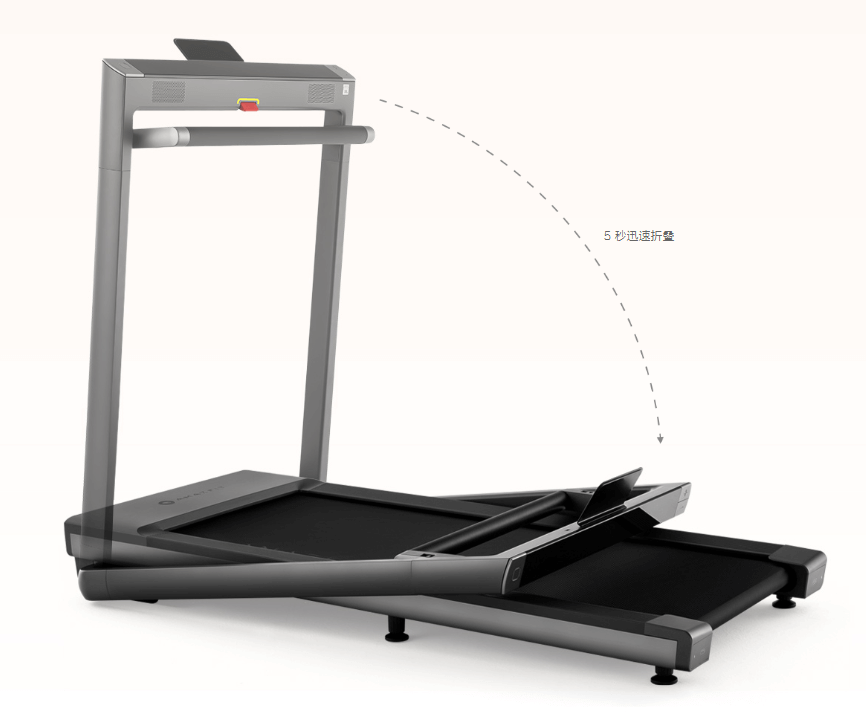 Amazfit AirRun is equipped with a 1300 mm × 500 mm super-large running belt, supplemented by a sinking motor design, and adopts anti-skid and wear-resistant diamond running belt and soft rubber edge strips, which bring more comfortable foot feeling and higher safety to users. It also adopts the linkage design of armrests and keys, does not need any tools, can realize real full folding in 5 seconds, reduces the occupied space by about 80%, can be placed under the bed or even under the sofa, and quickly and effectively saves the room space.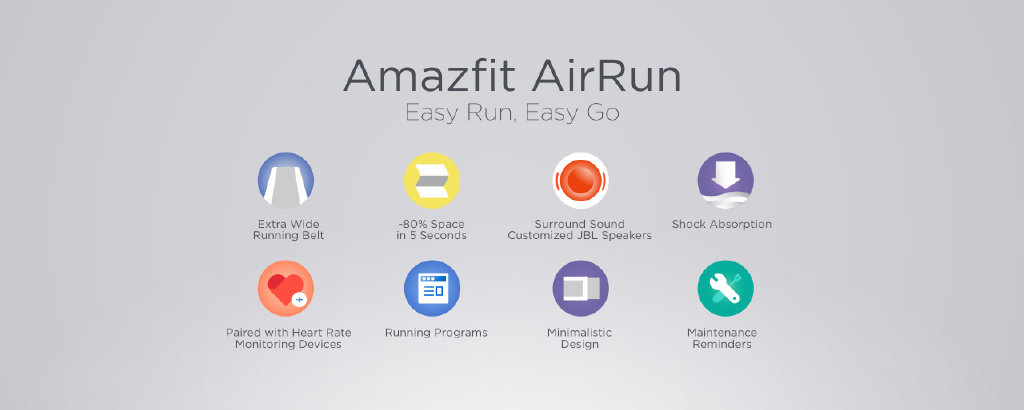 In terms of safety, Amazfit AirRun is equipped with emergency stop safety rope and rapid slow stop button design, and is equipped with 8 shock absorbing devices between the running board and the main frame. When landing, the impact force will be released one by one. With the adjustment of the whole machine, it can not only absorb shock and knee pads, reduce sports injuries, but also achieve noise reduction effect.
Due to the positioning of home use, Amazon AirRun has also added a folding design. The armrest is linked with the key, which can complete folding with bare hands in 5 seconds.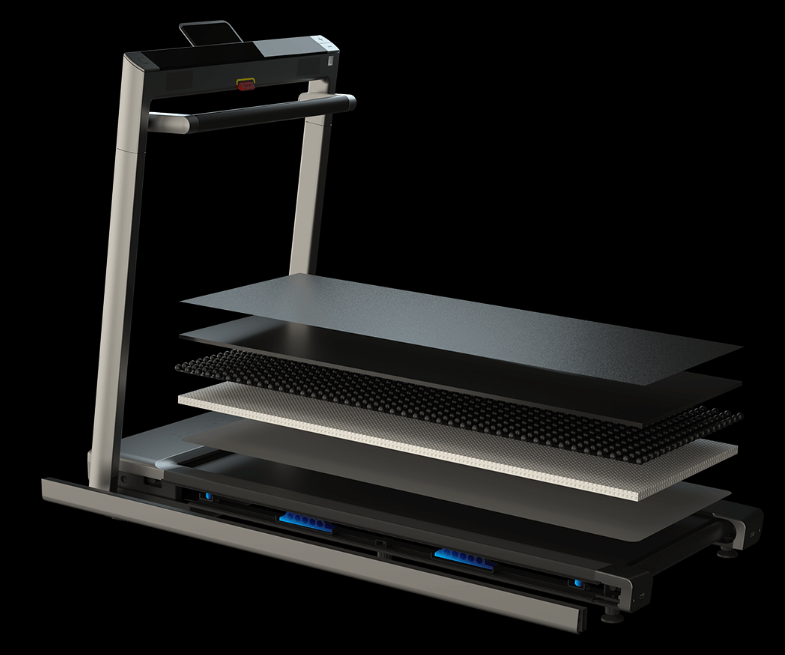 It is worth mentioning that Amazfit AirRun can synchronously display real-time heart rate data of Amazfit series smart wearable devices and mi band. This way of displaying heart rate through equipment interconnection is more timely than the hand-held heart rate armrest measurement data of the traditional treadmill, and can also free both hands and make running more focused.
At present, the external devices supporting synchronous heart rate data include GTR, GTS and Xiaomi Smart Bracelet series, which will be continuously updated in the future.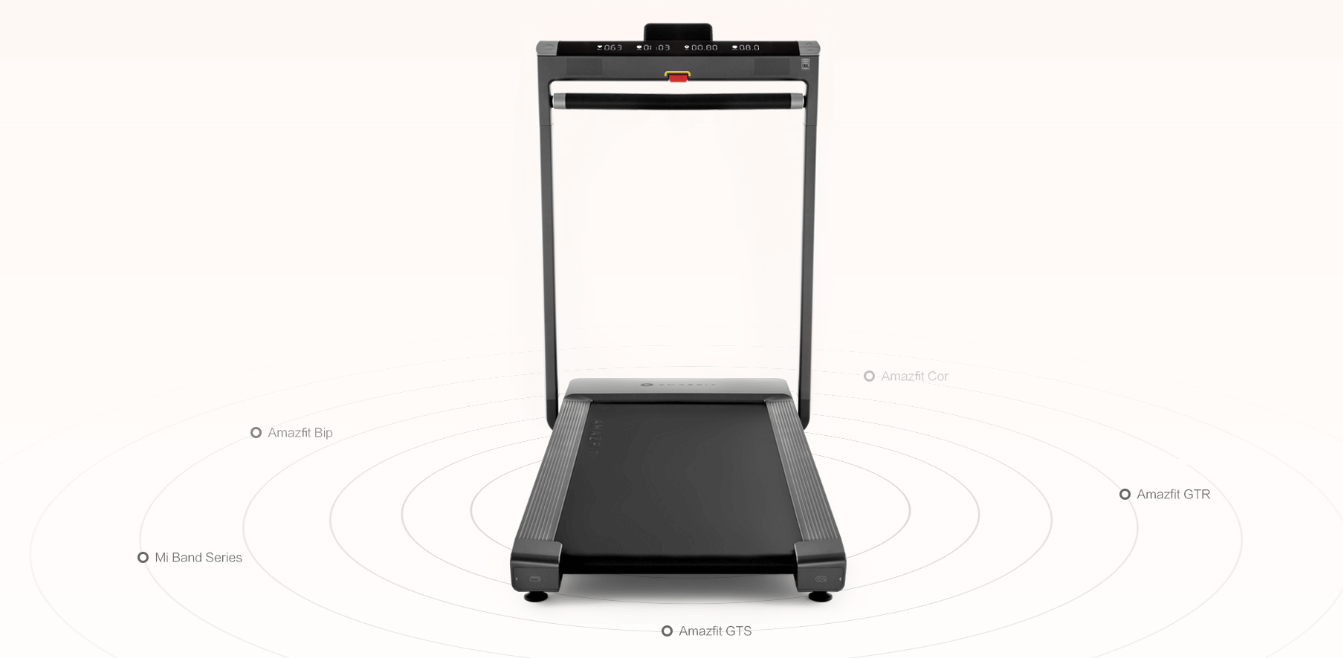 Another detail is that the oil jug and maintenance tools are built into the rear corner guard of Amazfit AirRun, which is convenient to take and store. When the treadmill reaches the maintenance mileage, APP and the running opportunity will give a prompt. (APP's maintenance time prompt function will be implemented in subsequent software upgrades.)