Beelink U59 Mini PC
The Beelink U59 desktop mini-PC will go on sale in the near future. The device will come with the Windows 10 operating system, but if necessary, users will be able to install Ubuntu Linux.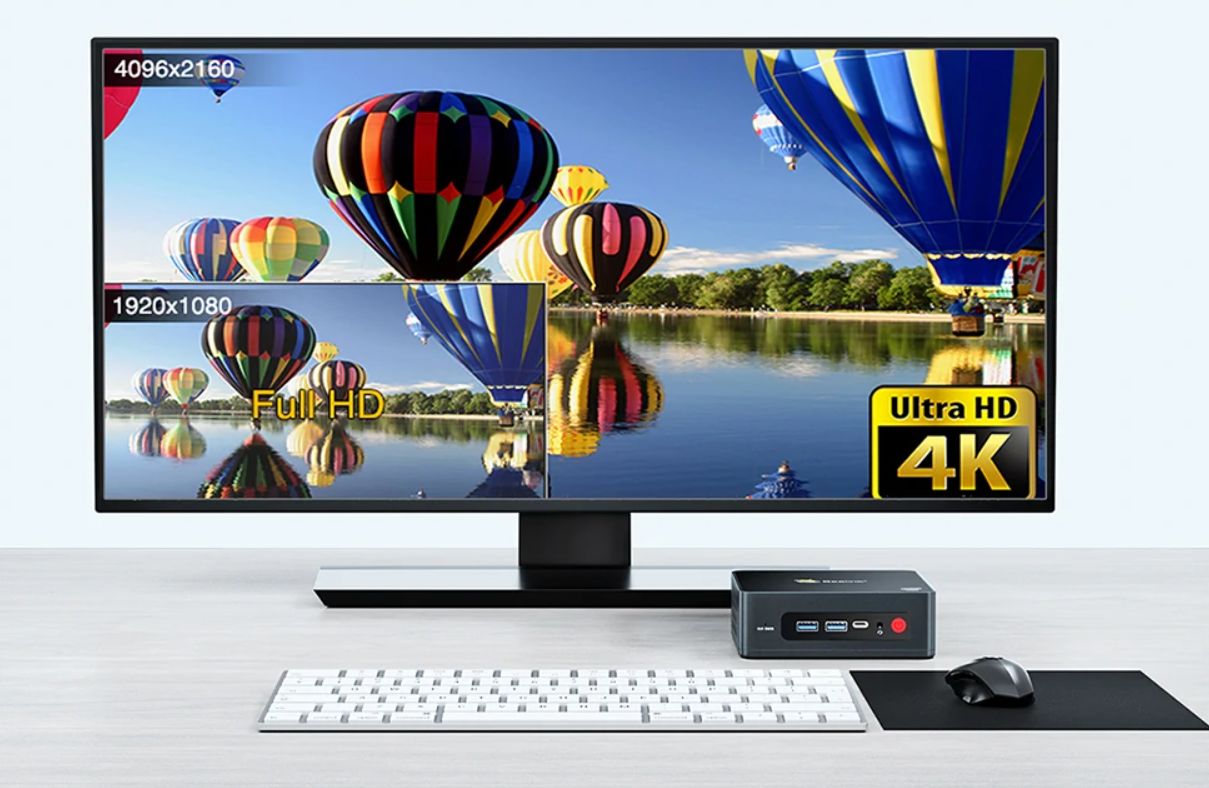 The basis of new items is based on Intel hardware platform codenamed Jasper Lake. In particular, involved processor Celeron N5095, which is made by 10-nanometer technology. The chip contains four cores without multi-threading support. The base clock frequency is 2.0 GHz, the maximum frequency in turbo mode – 2.9 GHz. The video subsystem uses an integrated Intel UHD Graphics gas pedal.
The computer can carry 8 or 16 GB of DDR4-2933 RAM. Data storage is handled by an M.2 SATA SSD module with a capacity of 256 or 512 GB: it offers read speeds of up to 500 MB/s. Inside the case there is room for a 2.5″ drive with a thickness of 7mm.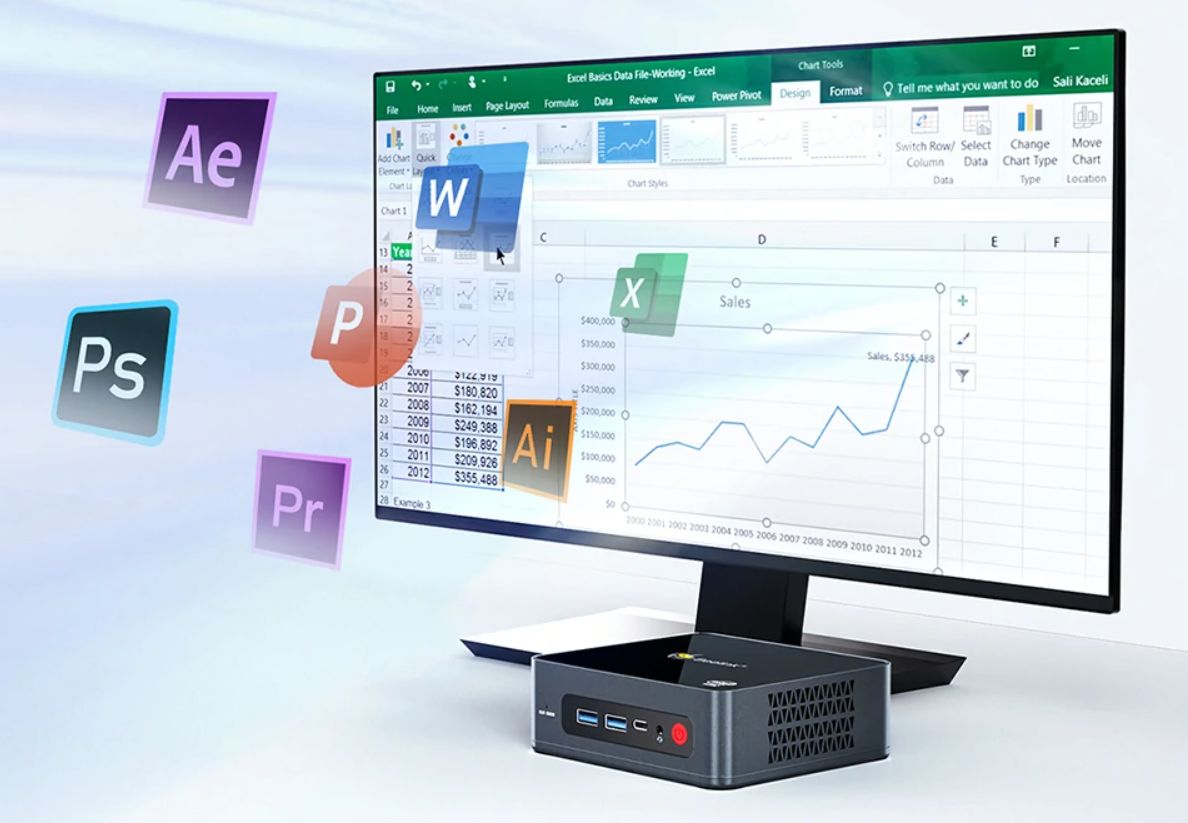 The novelty is equipped with a Gigabit Ethernet network controller with an RJ45 connector for cable connection. There are Bluetooth 4.0 and Wi-Fi 5 (802.11b/g/n/ac) wireless adapters with 2.4 and 5 GHz frequency bands.
The compact Beelink U59 desktop is equipped with two HDMI 2.0 interfaces with the ability to output 4K images at 60 frames per second.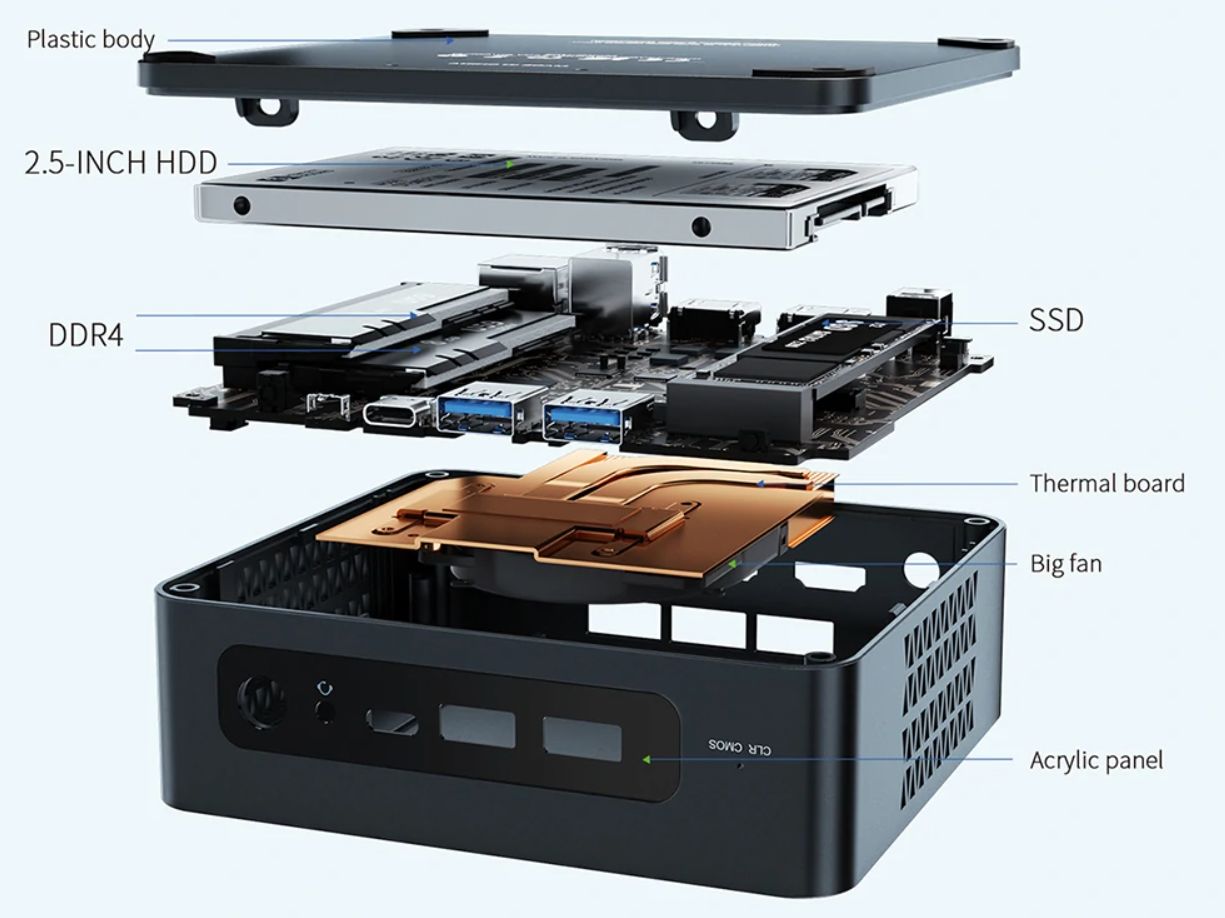 The device is enclosed in a casing with dimensions of 124*113*42 mm. The front panel has two USB 3.0 ports, a symmetrical USB Type-C connector and a standard 3.5mm audio jack. In the back there are two more USB 3.0 ports.
VESA allows the computer to be attached to the back of the monitor: in this case, the mini desktop will not take up space on your desk.