Blackview BV1000 2G Rugged Phone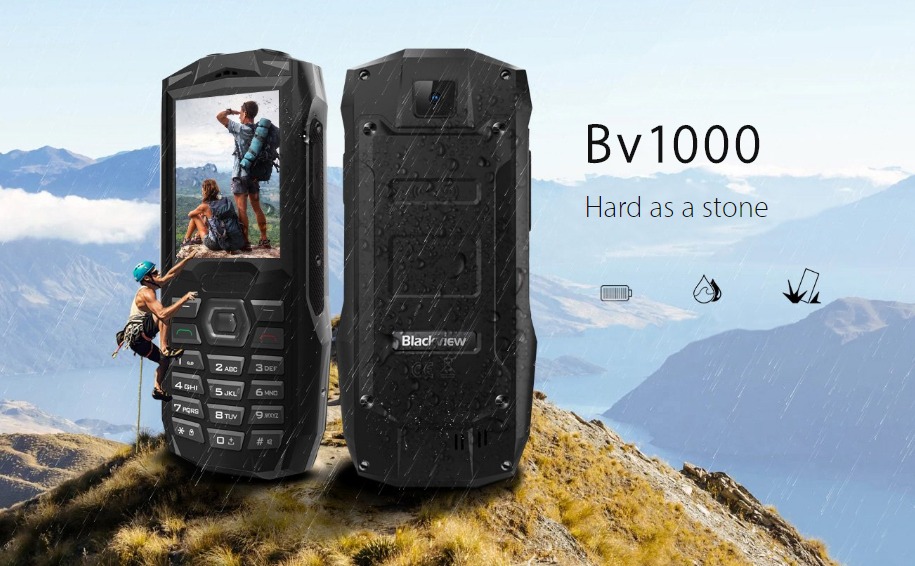 3000mAh battery – excellent autonomy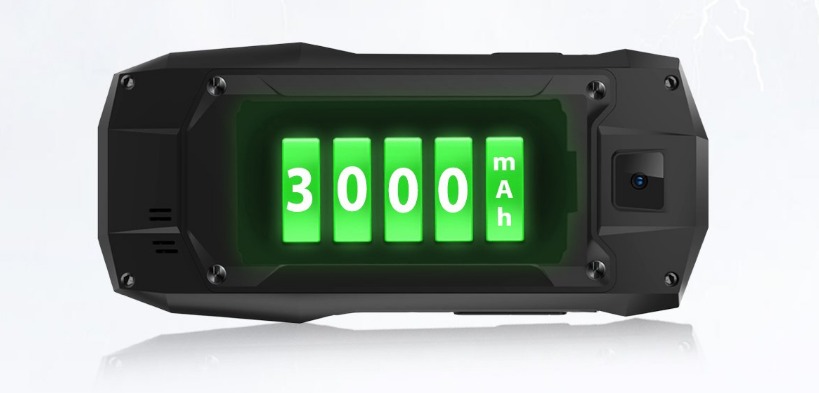 Thanks to the 3000mAh battery in the Blackview BV10000, you'll be in touch for several days. The phone complies with the RoHS safety standard and the European Union radio emission standard (SAR).
Falls from a height of 1.8m
Shockproof, waterproof, dust-tight, the Blackview BV1000 is really strong. The rubberized body allows it to fall from a height of up to 1.8m and not break the screen.
Protection against water and dust
A few minutes at a depth of 1.5m
IP68
Dust protection up to 99%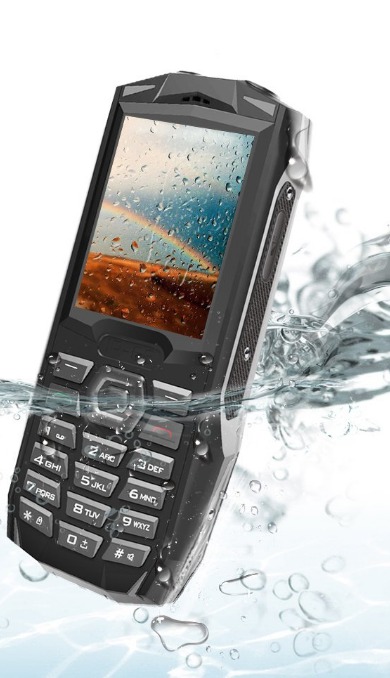 Suitable for everyone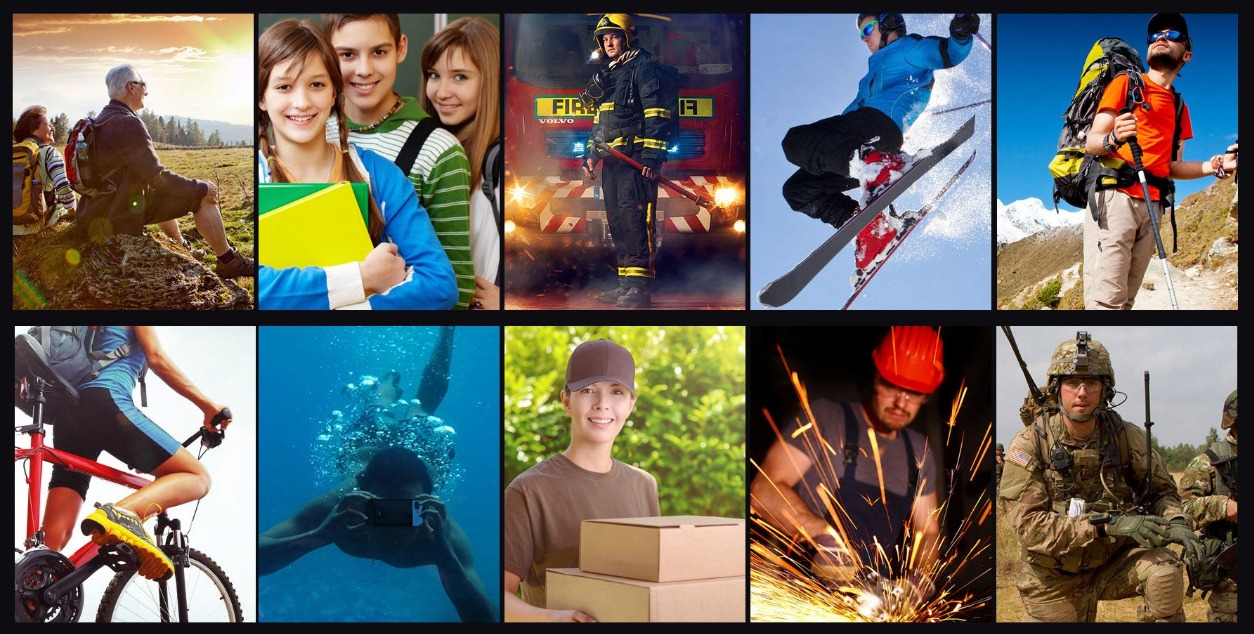 Travelers / Schoolchildren / Builders / Transportation / Energy / Fire Services
2 SIM and memory card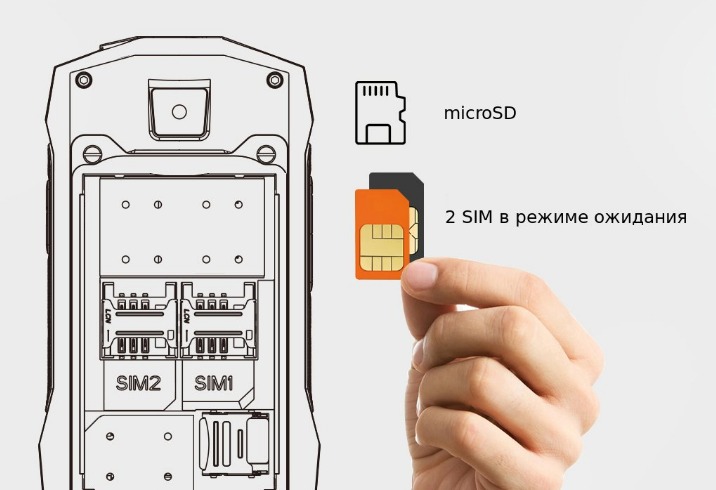 You can Use 2 SIM simultaneously on it, share personal life and work, and Blackview BV1000 supports memory cards up to 32GB.
Powerful flashlight shines up to 50m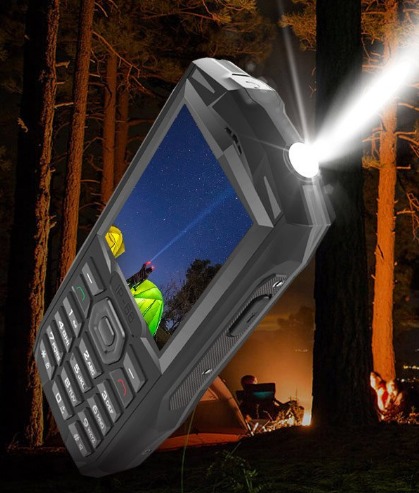 Blackview BV1000 is designed specifically for extreme situations. A special button on the side panel allows you to turn on a powerful flashlight.
The main task is quality
100,000 button presses, 20,000 software tests 24 hours at a temperature of -30 to 50 o . Blackview BV1000 is a really high-quality phone, which passes more than 50 different tests during production.
10,000 interface tests Reliability
Tests 50 factory quality tests
Confident FM radio reception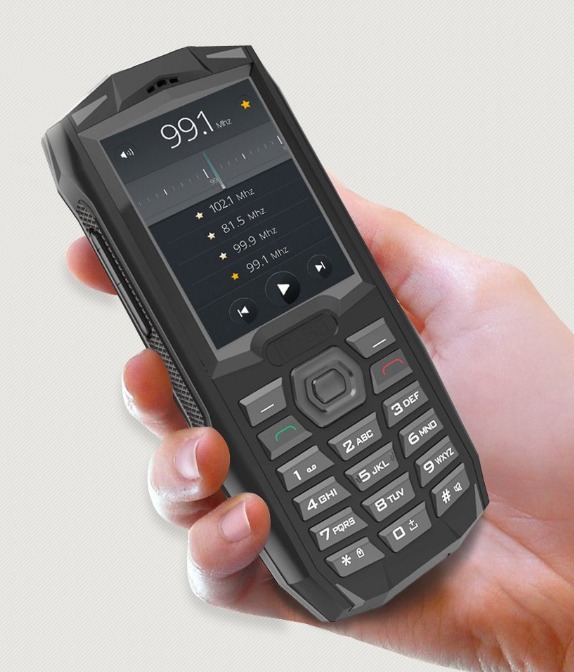 The Blackview BV1000 has an FM radio that works without connecting a headset. Listen to the radio anywhere, anytime.
High speech quality
Improved noise reduction system, powerful speaker. Your speech is always clear, you lie on the couch or are in a noisy environment.
Loud clear sound
A large speaker provides loud sound and minimal noise.
Secure camera
A 0.3MP Blackview BV1000 camera provides minimal, but sufficient for a push-button phone, frame quality.