FENGMI R1 Nano UST Portable Laser 4K Projector
In the new conference on October 20, as the "pioneer of laser micro-projection category" Fengmi technology, launched three new laser projection products, including the home ultra-short focal length laser projector R1 Nano, X1 and portable pocket projector P1, which Fengmi R1 Nano ultra-short focal length laser projector most people attention.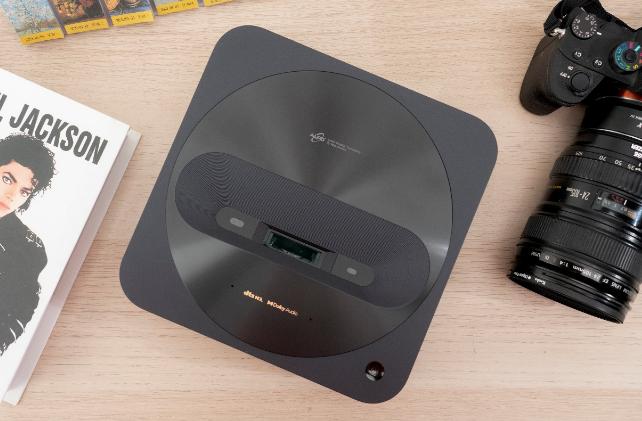 From the appearance, R1 Nano ultra-short focus laser projector has a smaller body size than the previous generation of laser projection products Fengmi R1, the whole machine size is only 200 × 200 × 70mm, the weight of the whole machine is only 1.44kg, delicate and compact body size is not only easier to store and use, but also for people with limited space at home to achieve the freedom of large-screen viewing brings the possibility.
Fengmi R1 Nano's body is mainly in black and gray color, combined with the design of the vinyl disc on the top of the body, making it look quite stylish and artistic texture, and can be well integrated into different home design.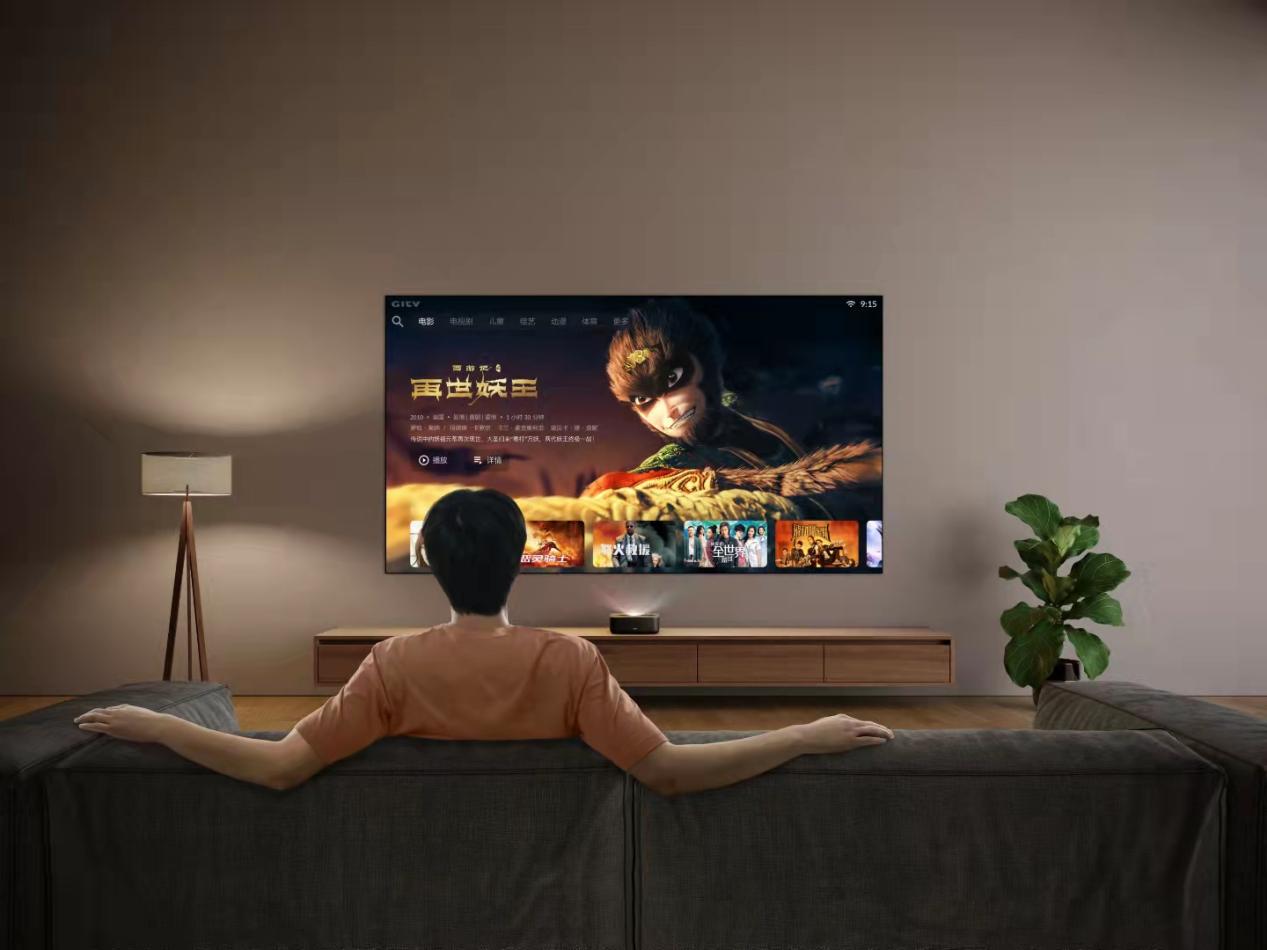 On the front of the R1 Nano, there is a dual ToF sensor, which can automatically focus the screen during the power-on process, so that it can achieve a clear picture without manual operation, even if the body is moved during the viewing process, the R1 Nano can adjust the focus of the screen in the shortest possible time to keep the projection screen clear.
Fengmi R1 Nano also supports omni-directional automatic screen keystone correction function, which can automatically adjust the screen to be straight and square under the system's calculation, bringing people a comfortable viewing experience, no matter it is placed in a forward or sideways position.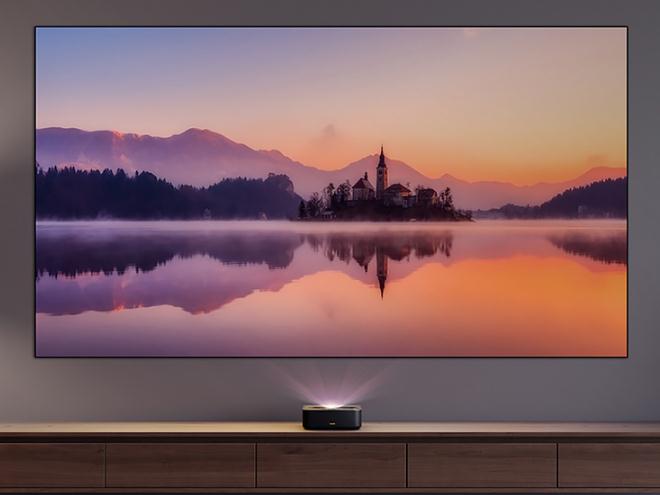 Unlike telephoto projectors with a projection ratio of 1.2:1, the R1 Nano is designed with an ultra-short focal length lens, with a projection ratio of 0.23:1, projecting a large image of 80 inches with a projection distance of only 25cm, which is almost unlimited by the distance of placement. It is worthy of the name "Space Magician".
The R1 Nano has an ultra-small throw ratio, which can get rid of the space limitations when watching movies on a large screen at home, and has a high quality projection screen brought by laser projection technology, which is one of the most sought after options for watching movies on a large screen at home.