GRUNDIG X7 Electric Folding Scooter
I don't know if the current Grundig name has anything to do with the one 10-15 years ago, which I knew, but given the current product offering, it may not. It seems that the "German manufacturer" in 2019 has entered the niche of electric vehicles and many of its products are also present in the offers of Chinese stores. At first glance, at least the scooters look like rebranded Chinese models.
A model that I found in the offer of Geekbuying and that I found interesting, is Grundig X7. I think it's an electric scooter that could have potential if it became more accessible.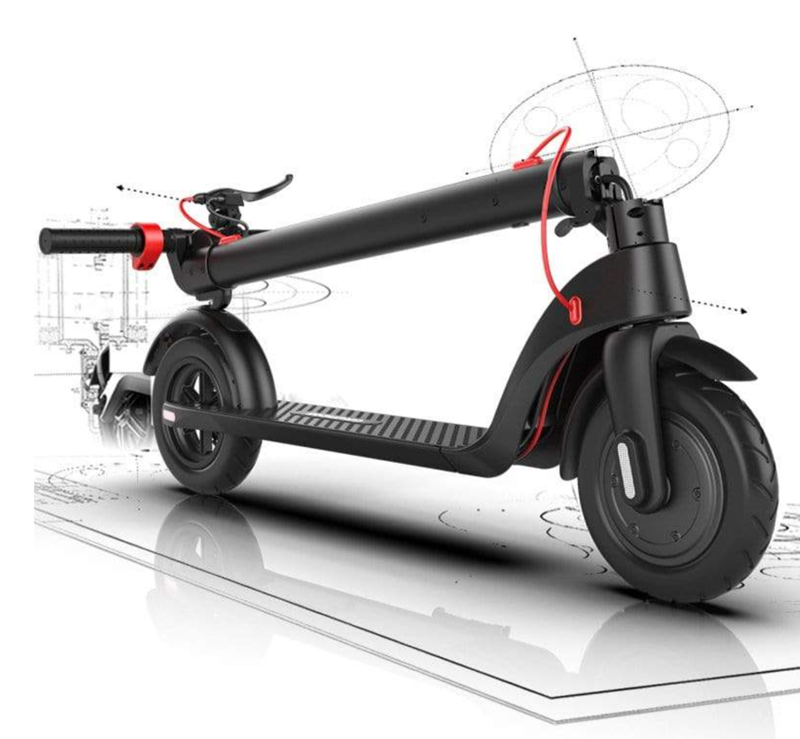 In appearance, it seems to be a combination of the Xiaomi M365 Pro and the Ninebot ES2. I like that it has big wheels, on 10 inches, but also the fact that the battery is removable. This means that the battery can be removed and charged inside, and the scooter can be left anywhere. Plus you can buy extra or replacement batteries, but the cost of one is quite high.
The 10-inch pneumatic wheels will ensure extra comfort and increased safety. Also in terms of safety, the Grundig X7 is equipped with both a disc brake and a regenerative brake. There is an LCD display on the handlebars that displays information about the current speed, distance traveled and remaining range. Also in terms of equipment we can pass the brake stop and the LED headlight.
Unfortunately, the scooter does not excel in terms of autonomy. With a full charge, the 6.4Ah battery can cover a distance of up to 25 kilometers. In reality, the range will probably be a maximum of 20 kilometers. For short distances, through the city, it is not bad, but considering its price, I expected a better autonomy. A full charge takes between 4 and 6 hours.
The engine is located in the front wheel and has a power of 350W, being able to climb slopes with an inclination of up to 15 degrees. The maximum speed it can reach is 25km/h. It supports up to 120 kilograms. We took the technical details from the official Grundig website, because the Chinese stores have some of the wrong specifications.