LAOTIE X FIIDO D4s Pro 11.6Ah Electric Bike
Yes, you read that right, LAOTIE and FIIDO have collaborated and together they have launched an electric foldable bike called LAOTIE X FIIDO D4s Pro. As we can see from the naming of this product, this is an upgraded version of last year's netflix product FIIDO D4s, which has a larger capacity battery and a stronger motor.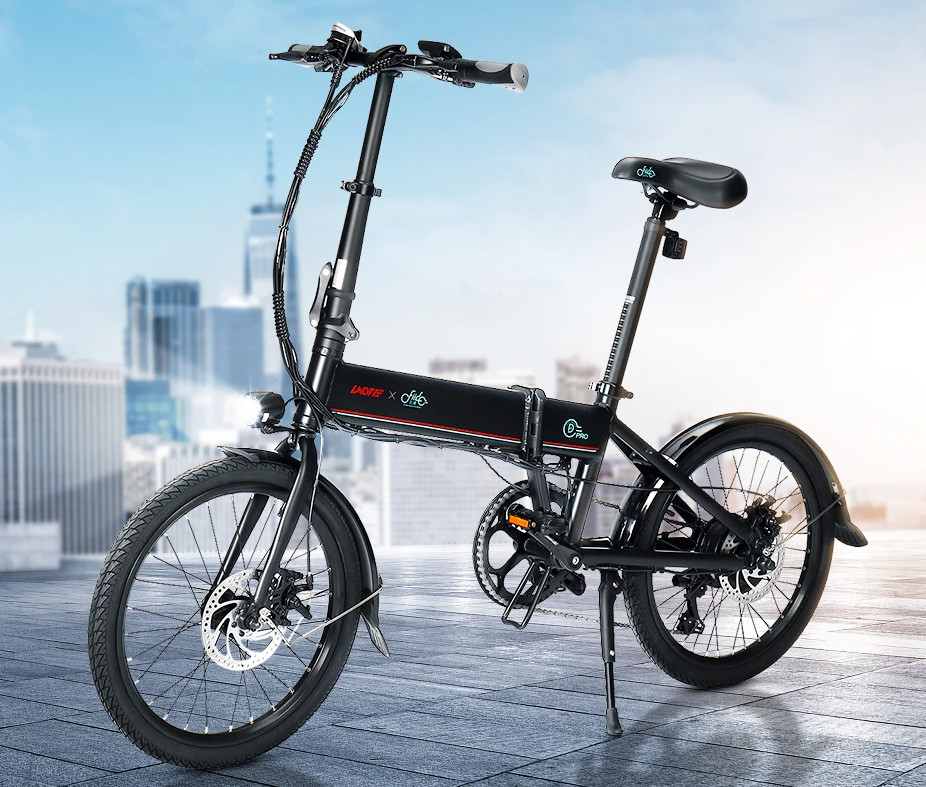 It is becoming more and more common to see electric bicycles on our streets. And there is no doubt that ebikes are fashionable and are here to stay. One of the main reasons for their success is that they offer the possibility of enjoying cycling to people who, due to different circumstances (overweight, age or poor physical condition), would find it difficult to use them with certain assiduity. One of the most practical models is the LAOTIE X FIIDO D4s Pro. This modern and minimalist style bike has a set of features that make it one of the most interesting mobility solutions to move around the city.
Urban design
This Fiido electric bike is presented with a simple, but very urban aesthetic. The frame is made from aluminum alloy, as well as many other elements. This provides strength and lightness to the set, which makes it can withstand a maximum weight of 120 kg. On the other hand, it boasts an ergonomic design that will make you feel very comfortable when you are on the bike. Being so compact, it is preferred by both adults and youngsters. When you go to buy it, you can choose between two finishes, one in white and one in black.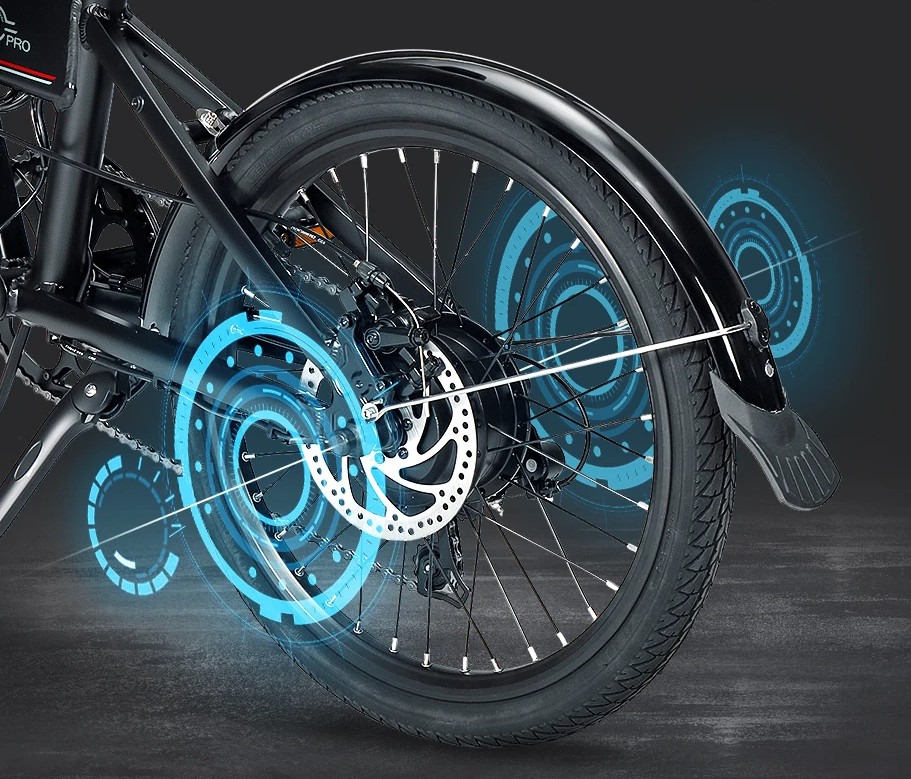 Small and compact
The LAOTIE X FIIDO D4s Pro also surprises us with its small size, which together with the fact that it weighs only 18 and a half kilos, and is foldable, makes it easy to transport. Regardless of whether you take it in the car's luggage rack, or accompany you when you go on the subway or bus, you will have no excuse to accompany you on your travels. Mention that it "folds" easily and will not take more than a few seconds. Another point in its favor is that both the saddle and the handlebars can be adjusted in height, so that it can be adapted to your needs. The dimensions of this bike are 150 x 108 cm when open, staying at 85 x 64 centimeters when folded.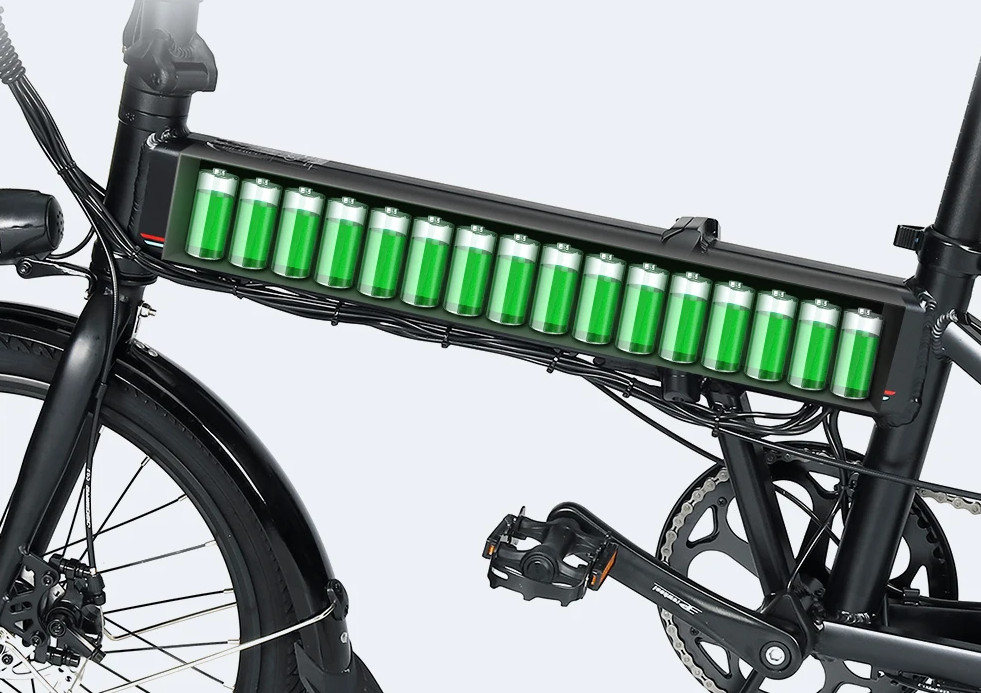 A complete handlebar
The handlebar of this E-Bike comes very complete. There is everything: a display that informs us of the battery level at all times, the brake levers, the power button, the buttons to turn on the headlight and honk the horn, as well as several "keys" that allow us to select the riding mode that most interests us. The right handlebar has also integrated the gear lever and throttle control to regulate the speed.
Wheels, brakes and lighting
The wheels used by this LAOTIE X FIIDO D4s Pro bicycle are 20 inches in diameter and incorporate rubber tires with anti-slip properties, which will offer better performance on paved terrain. Regarding the braking system, this model uses dual disc brakes, both at the front and at the rear. Lighting is provided by an LED front light at the front and a reflector at the rear.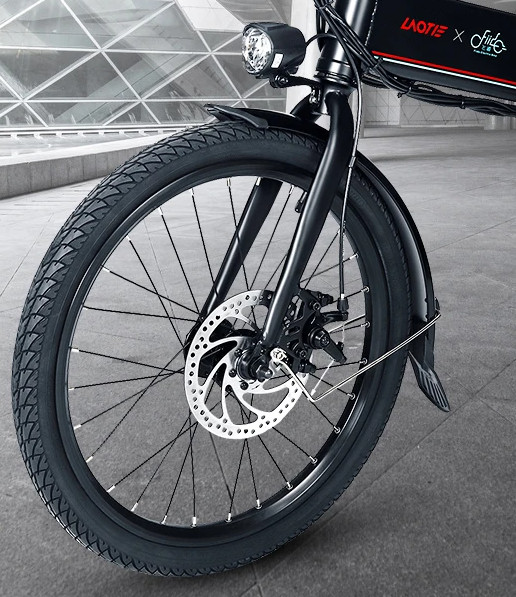 Power and speed
On the other hand, this electric vehicle mounts a powerful 250 W motor with a 6-speed Shimano gearbox. With these components it can reach a maximum speed of 30 km/h, and can climb slopes of up to 30º of inclination.
Riding modes
The great advantage of electric bikes like this LAOTIE X FIIDO D4s Pro, is that we will have to use less effort to get to the same place. Thanks to the motor you will be able to move more easily and overcome the most difficult slopes. In any case, to help you in driving, it has been implemented 3 modes of operation that we will explain below:
Pedaling mode (without electric assistance). It is as if you were on a conventional bicycle. All the effort is made by the rider.
Assisted mode. After a few pedaling strokes the motor comes into operation, but only with 25% of electric power, to give an extra "push". If you pedal harder, the motor will decrease its assistance.
Electric mode. With this power mode the motor works at 100%, so you can reach the top speed set by the manufacturer.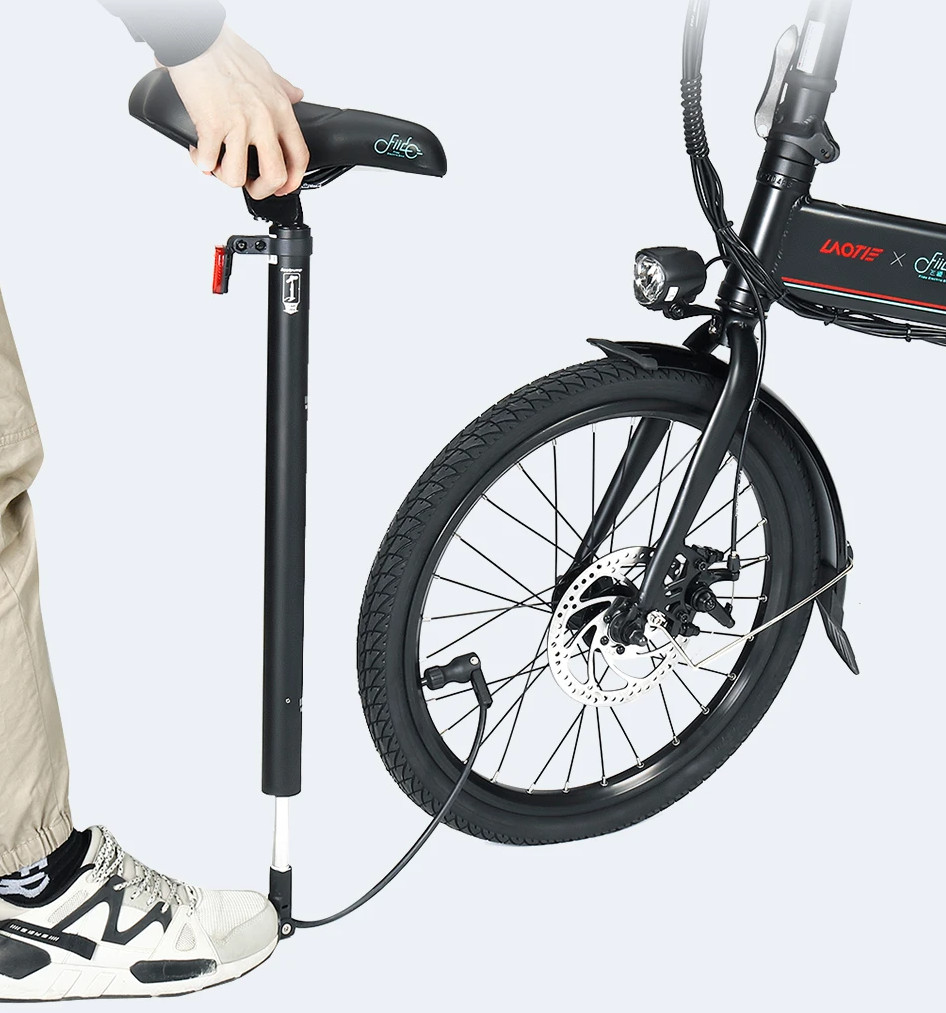 Battery and autonomy
The lithium-ion battery that comes with the LAOTIE X FIIDO D4s Pro has a capacity of 36V and 11.6Ah, and a charging time of about 7 hours. The Chinese company boasts a range close to 90 kilometers, which is a figure that can meet the needs of most users.
The Fiido and LAOTIE ebike catalog is very varied. There are other highly recommended models, such as the FIIDO L3 or the LAOTIE FT5. Two elegant mid-range electric bikes, each one more interesting.